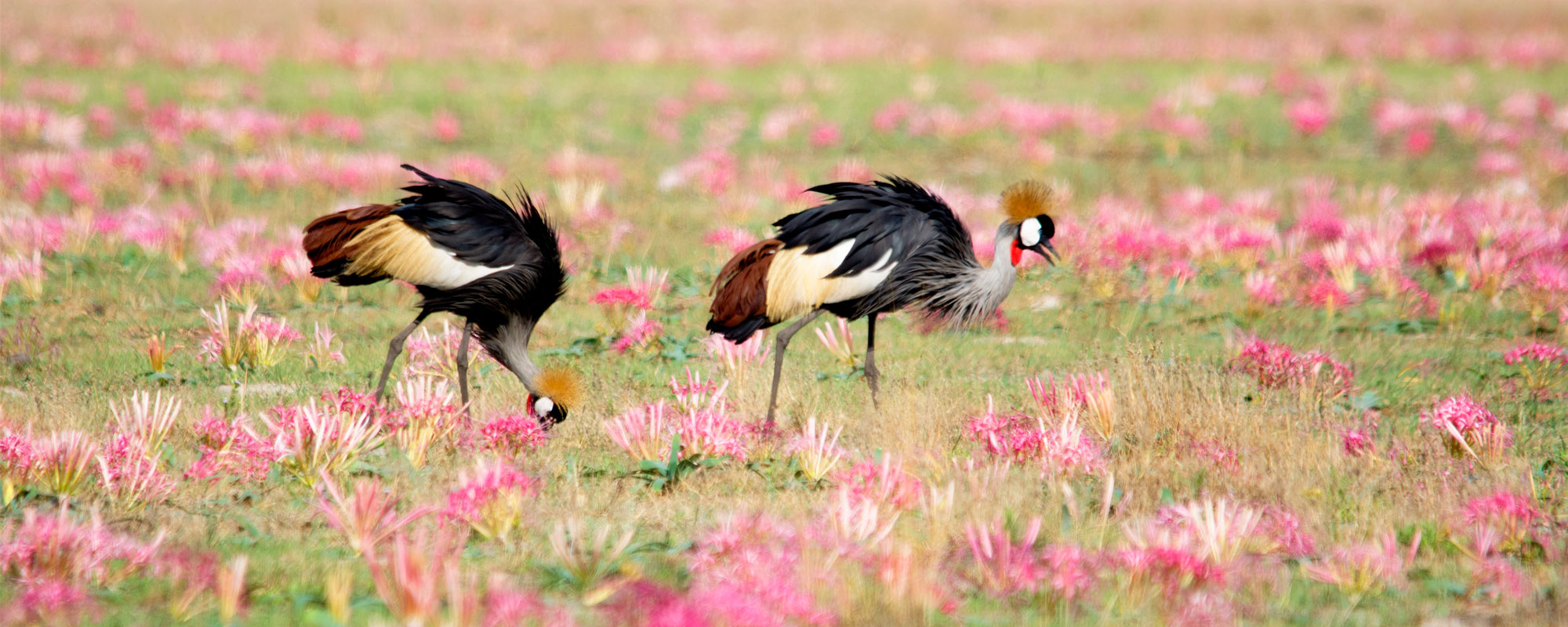 BIRDING SAFARIS
Zambia has some of the highest species' concentrations on the continent and some of the most beautiful and wildest birding destinations to get your ticks!
A fascinating way to spot the birds of the Zambezi area is on a canoeing safari. Drift down with the current with binoculars and checklist in hand, and take it all in: fish eagles, carmine bee-eaters, jacanas… Choose from a tranquil Upper Zambezi cruise just above the Victoria Falls or a wilder adventure paddle down the Lower Zambezi with game parks on either side of the river almost guaranteeing spectacular animal sightings, too.
One of Africa's most prized birding spots is Lochinvar, a small national park on the Kafue floodplains which has about 428 known species – that's almost a different bird species for every square kilometre!
Another fantastic birding option is one of Zambia's legendary walking safaris in South Luangwa or North Luangwa. All you take are your binoculars and camera, and your guide will ensure your safety and comfort as you spot many of Zambia's unique species like Lillian's lovebirds, Narina trogons, woodland kingfishers or even a Pel's fishing owl.
Most of the game lodges in Zambia have expert guides who are skilled bird spotters and who will be happy to take you on nature walks or game drives through the bush. For a true treat and a lifer, head to the Bangweulu Swamps to see shoebills, large, almost prehistoric-looking storks that inhabit wetlands.
OPERATORS OFFERING THIS ACTIVITY