ZAMBIA BORDER CROSSINGS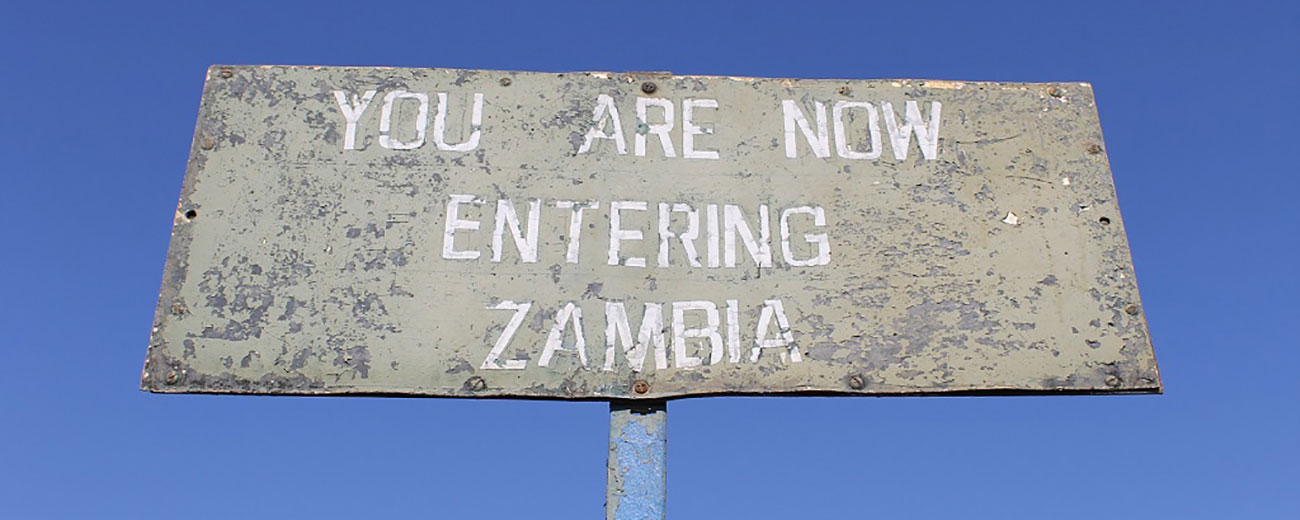 BORDER OPENING AND CLOSING TIMES*
Be sure to check what times border posts open and close and plan your journey accordingly. Kazungula, Chirundu and Victoria Falls are generally the busiest and often have long lines of trucks waiting to cross.
Angola – Zambia
Jimbe 06:00 – 18:00
Caripande / Chavunna 07:00 – 18:00
Zimbabwe – Zambia
Chirundu 06:00 – 22:00
Siavonga / Kariba 06:00 – 18:00
Kazungula Road 06:00 – 18:00
Livingstone / Victoria Falls 06:00 – 18:00
Mozambique – Zambia
Chanida / Cassacatiza 06:00 – 18:00
Luangwa / Zumbo 06:00 – 18:00
Chimefusa 07:00 – 17:00
DRC – Zambia
Kasumbalesa 24 hours
Malawi – Zambia
Chipita / Mchinji Light vehicles: 24 hours | Commercial vehicles
06:00 – 18:00
Mqocha / Mtyocha 06:00 – 18:00
Katumbi / Hewe 06:00 – 18:00
Chipita / Kanyala 06:00 – 18:00
Namibia – Zambia
Wenela 06:00 – 18:00
Tanzania – Zambia
Mbala 06:00 – 18:00
Tunduma / Nakonde 06:00 – 18:00
Botswana – Zambia
Kazungula 06:00 – 18:00
Border posts can be daunting, confusing and may even frustrate you but you'll have a good chance of success if you heed the following:
Keep everything together. A simple folder for all your important documents will help you not to lose any paperwork. Make multiple copies and photograph all documents with your phone as a backup.
Have all your documents in order ready to hand into the border official to avoid scrambling and wasting time.
Be patient and smile. In Africa, an unhurried greeting and a simple enquiry into the person's well-being is considered polite and help ease the way. This will help make the procedure go smoothly without annoying the person who has the power to give you access. No matter how frustrated you get, be patient. A positive attitude goes a long way at any border.
Ask for the maximum number of days possible: you could end up stuck in the middle of nowhere and not be able to return in time.
Never overstay your visa; this will cause serious problems at the border when trying to leave.
Take a pen. Pens are in short supply at most border posts. This will help you fill out the paperwork faster without having to wait. If possible, take more than one and leave them with the officials or lend them to others who don't have their own.
Be friendly, polite and respectful to the border officials. You are a guest in someone else's country. Remove your cap, hat and sunglasses when talking to them.
Don't be intimidated; stand your ground, if, for example, you are in line and others push in front of you. Ask them to please respect your place in the line but don't become aggressive.
Valuables, expensive gear and cash can make you a great target for crooks. Keep an eye on your stuff. Border crossings can be rife with thieves and pickpockets because people are stressed and distracted.
Try to leave someone with the vehicle. The driver always has to do most of the paperwork and the passenger only the immigration part, so take it in turns to stay.
If you travel alone, trust your gut and move it to a safer locale if you deem it necessary. Get to post as early as possible so you can do the transaction in daylight when others are around. Avoid arriving as the sun is setting and having to cross in the dark.
Never offer to pay a bribe. And never accept the suggestion to pay a bribe. Zambia has a zero-tolerance approach to corruption. Play it straight at all times.
Have the correct amount of cash. Don't depend on card facilities being available and take small bills (ideally the exact amount) to avoid waiting for change.
Do not carry illegal items. This can include obscene material, wildlife items and even some prescription drugs (carry your prescription from your doctor and keep all your medication in its original containers).
VEHICLE DOCUMENTATION*
To drive legally in Zambia you must acquire an international driving permit. The IDP is a translation of your national driving licence and allows you to drive vehicles in foreign countries. Carry both your IDP and national driving licence with you at all times.
You will need a police clearance certificate to drive any vehicle across any SADC border.  This must be organised in advance of your travels.
Take your original vehicle (and trailer) registration papers with you. Certified copies are also acceptable at most border posts but it is best to have the original documents. Keep them safe at all times.
If your vehicle is financed, then the licence papers must be accompanied by a letter from the financial institution or bank, in which they give you the authorisation to take the vehicle across the border. If these aren't the originals, they must be certified by a Commissioner of Oaths.
If you're not the registered owner of the vehicle you're driving, you must carry an affidavit from the owner giving you the authorization to take the vehicle into Zambia. Again, such an affidavit must be certified by a Commissioner of Oaths.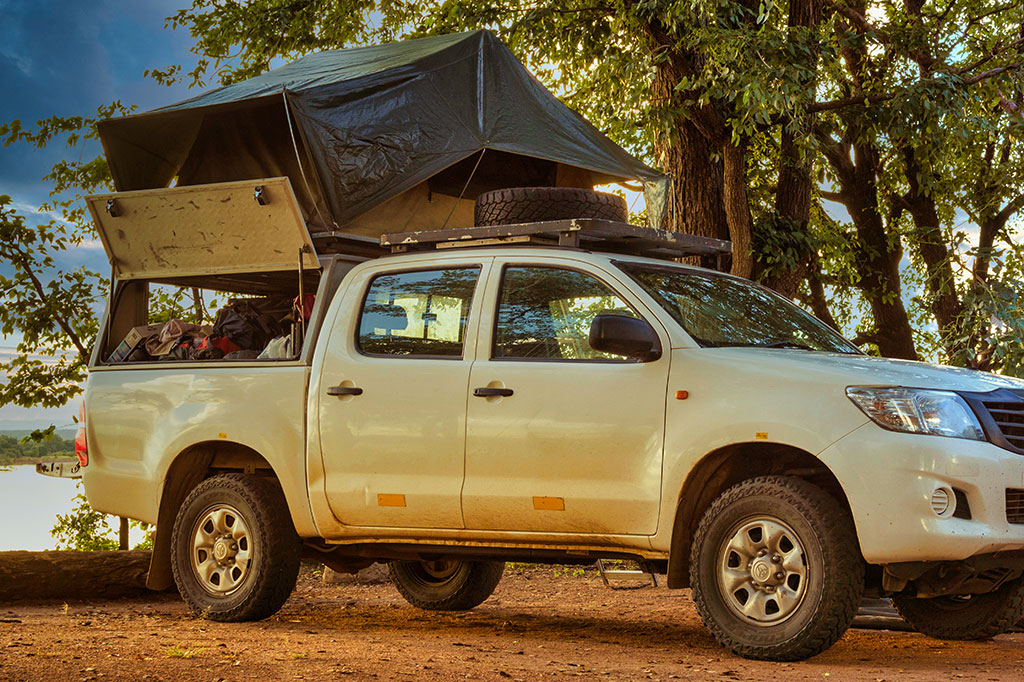 DOCUMENTS TO BE OBTAINED AT THE BORDER*
The requirements to bring a vehicle into Zambia can change at any time: you may have to obtain any or all of the following, depending on the regulations in force when you arrive and leave:
Temporary import permit (TIP) acquired at points of entry
Compulsory third-party insurance
Carbon emissions surcharge (dependant on engine capacity)
Road access fee (valid for one year)
Council levy (paid on entry and exit)
VEHICLE SAFETY EQUIPMENT
Red warning triangle x2
Red and white reflective tape (to cordon off your vehicle at the scene of an accident, for example)
Red and white T-sign (if towing a trailer)
Fire extinguisher (if carrying extra fuel)

*PLEASE NOTE: The information above may be subject to change.
Download and print helpful advice about crossing borders into Zambia: