SWIMMING BELOW VICTORIA FALLS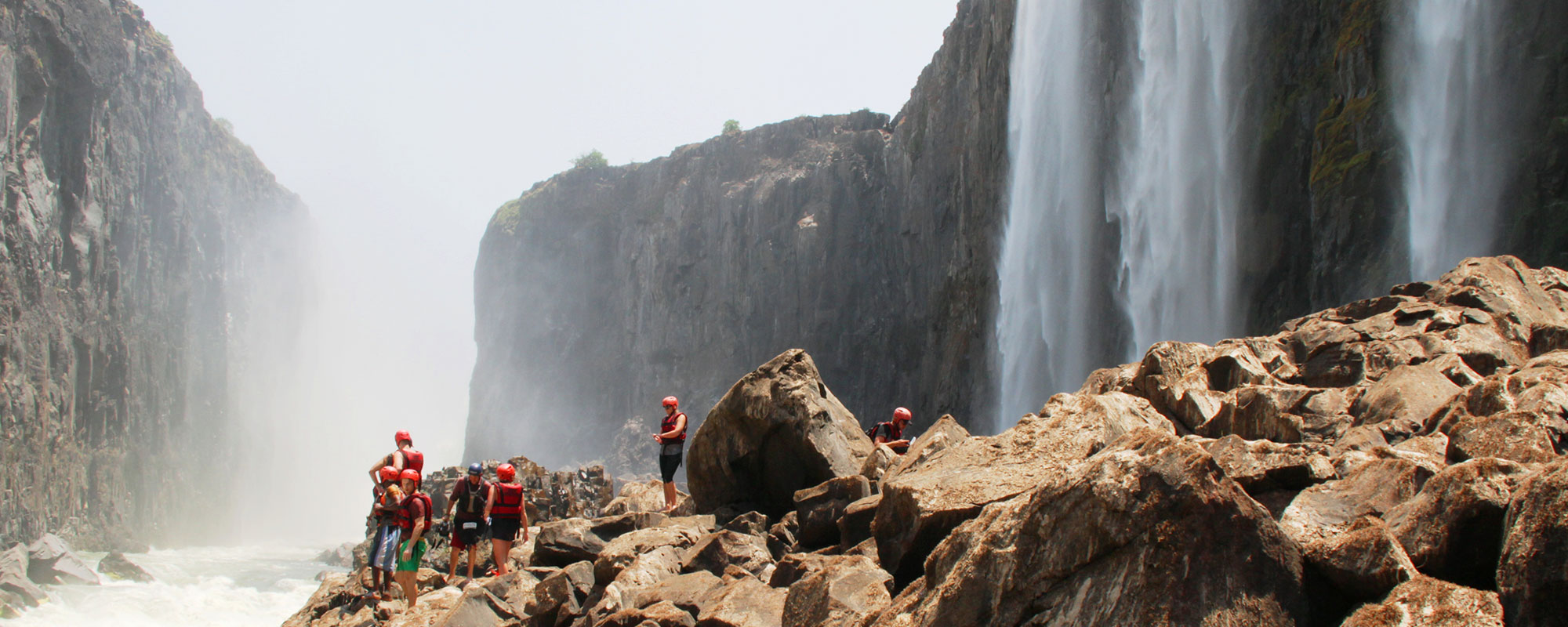 The most awesome perspective from which to see the Victoria Falls is from the bottom of Batoka Gorge.
Swimming in the pools below the Falls, surrounded by the massive black basalt rock towering up above you and the water cascading down, seemingly out of the sky, is an unforgettable experience.
Your trip starts with a walk down the beautiful gorge. You will paddle across the Boiling Pot in big inflatable rafts and get out right underneath the Victoria Falls. Experienced guides will accompany you to the nearest cascade where the views are amazing.
You have the opportunity to swim and relax in the rock pools right below the waterfall!
Things to know:
You don't have to be exceptionally fit to do this trip. A normal fitness level will do to walk down the gorge and paddle across to the Falls. Walking up the gorge is more physically demanding, so take your time and make sure you drink enough water. Note that you will be walking over rocks that can be slippery so a good sense of balance is important.

It is safe. Extreme care has been taken to make this activity as safe as possible. You have a life jacket and helmet for the duration of the trip. In the unlikely event of something happening, air rescue and professional medical staff are on standby.

You are allowed to take a small camera or phone with you at your own risk. There is a dry bag in the raft but the operators do not take any responsibility for it. The guides have their own cameras on the trip and photos are for sale.

Bottled mineral water, soft drinks and light snacks are included.

Wear shorts, T-shirts and tennis shoes or trainers (sandals and hard-soled shoes are not good on the rocks). If you have sensitive skin, please bring your own sunblock.

Bring dry clothes to change into after the trip.

The activity takes approximately three hours (depending on how long you take to walk up the gorge).
If you have not seen the Victoria Falls from below, you are missing out on a truly amazing adventure!