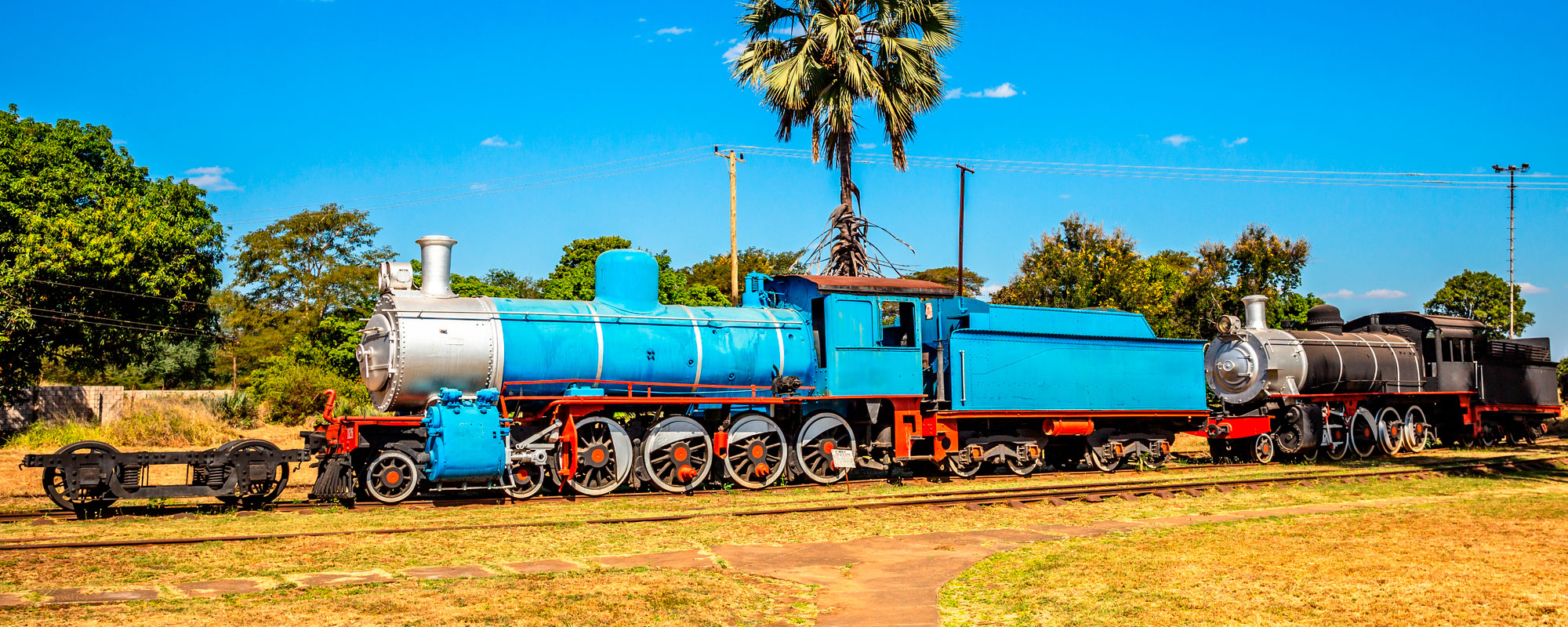 MUSEUMS
Choma Museum and Crafts Project
This fascinating museum in Choma on the Lusaka-Livingstone Road preserves the cultural heritage of the Tonga tribe of the Southern Province. It houses many traditional artefacts including beadwork, musical instruments, spears, clay figurines, jewellery and much more. The Crafts Project stimulates production of local crafts such as baskets, beadwork and carvings for the purpose of preserving local traditional skills and providing an alternative form of income. It also exports these traditional wares, particularly Tonga baskets.
Copperbelt Museum
This museum in Ndola houses items found in the area dating back to the Stone Age.
Livingstone Museum
Livingstone's famous museum has four galleries: Prehistory (archaeology), Ethnography and Art, History, and Natural History. There is an interesting collection of David Livingstone's belongings and descriptions of his routes.
Maramba Cultural Museum
Situated in Livingstone, this village was established to preserve the arts, crafts and culture of Zambia. Around the inside of traditional dwellings sit blacksmiths whose helpers fan the fires with traditional bellows, wood carvers and mask makers with their adzes, and potters and other craftsmen plying their trade as it has been done for centuries.
Moto Moto Museum
Situated at Mbala in Northern Province, the Moto Moto Museum houses an impressive collection of articles related to Zambian culture and folklore. It contains many aspects of Zambian art, tools, instruments and objects related to initiation ceremonies and sacred rituals.
Lusaka National Museum
This cultural history museum tells the story of Zambia in four main sections; ethnography, traditional ritual, history and contemporary art.
Nayuma Museum
In Mongu, the Nayuma Museum promotes the arts and crafts of the Lozi people in the Barotseland area, not only in its many traditional forms, but also where such craftwork is an expression of art.
Railway Museum
The Railway Museum in Livingstone holds some of the finest examples of Zambia's railway heritage, ranging from historic steam locomotives and vintage coaches to the tiniest railway memorabilia.
Victoria Falls Field Museum
Built around an actual excavation of the Zambezi River through Pleistocene gravels, this museum displays the various forms of life around the Victoria Falls from more than 50 000 years ago to the present. It also has displays showing how the Falls were formed.