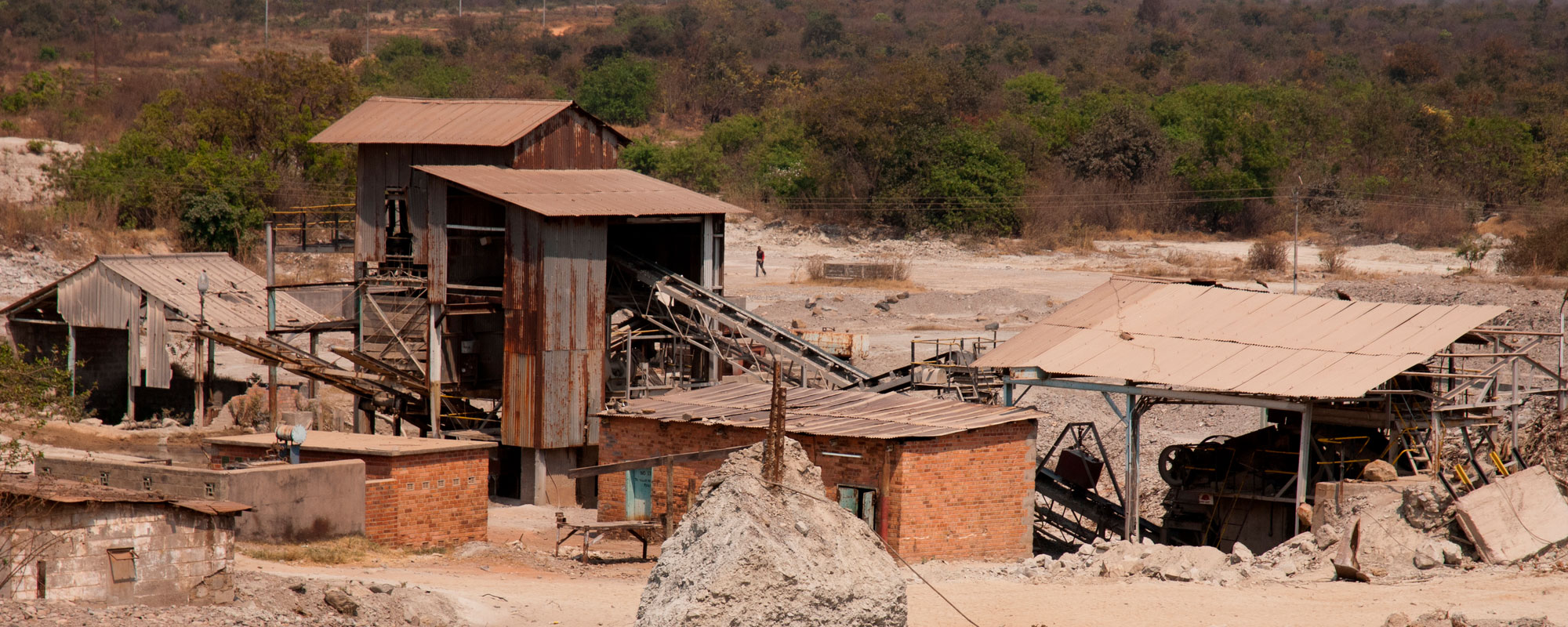 THE COPPERBELT
Early European prospectors were surprised at the extent of tribal diggings found on the Copperbelt and the Katanga pedicle. Even before the Lunda and Mwata Kazembe empires of the 1800s and early 1900s, copper was in circulation in the form of ingots or crosses. Used as currency in central African trade, it was somewhat eclipsed in value with the increase in the slave trade. In keeping with the racist attitudes of the time, many prospectors refused to believe that the local tribespeople were in fact responsible for the digging.
The early European discoveries by prospectors like William Collier in 1902 had to wait for economic viability before any serious mining attempts were undertaken. It was only in the 1920s that a technical breakthrough was achieved that made the mining of the then Northern Rhodesia's 'red gold' highly profitable. And the fortunes of the country were irrevocably changed.
The claims that made up the Copperbelt were divided between two conglomerates: the Anglo American Corporation of South Africa and the UK Selection Trust (later the Roan Selection Trust or RST). An initial boom in the industry was affected by the Great Depression of the 1930s. International gearing up for the hostilities that resulted in World War Two created the next boom that lasted until the early 1970s. This broad outline does not even begin to illustrate the enormous impact that copper has had on the country.
It was copper that motivated infrastructural development in a place low on the priority list in the Colonial repertoire. It was copper that shaped colonial policies towards a federation with the then Southern Rhodesia (Zimbabwe) and Nyasaland (Malawi). It was copper that created the social realities that fomented trade unions and the birth of Zambian nationalism. Zambia was born with a 'copper spoon in its mouth'. A newly independent Zambia based political and socio-economic policies and strategies on the fortunes of copper. It is still the biggest producer of copper in Africa.
POPULAR TOWNS IN THE COPPERBELT
GETTING THERE
By air – There are scheduled domestic flights from Lusaka to Ndola and Solwezi. International flights generally arrive at Simon Mwansa Kapwepwe International Airport from South Africa, Kenya, Mozambique and Ethiopia.
By road – The Copperbelt is easily reached from Lusaka. Take the Great North Road to Kabwe, Kapiri Mposhi, then Ndola.
MORE INFORMATION
Industry: Mining Area
Towns: Ndola, Kitwe & Chingola
Population: +/- 2 million
Luanshya is the site of the oldest copper mine in Zambia and is known as 'the garden town of the Copperbelt). There is little of interest to tourists here but it makes for a good stopover with a fair number of shops, a market, clinics and garages for fuel. The Collier Monument here commemorates the site where William Collier discovered copper in 1902.
If in Mufulira for business, there are hotels with basic facilities, all easy enough to find from the centre of town. The name means 'place of abundance and peace