LUAMBE NATIONAL PARK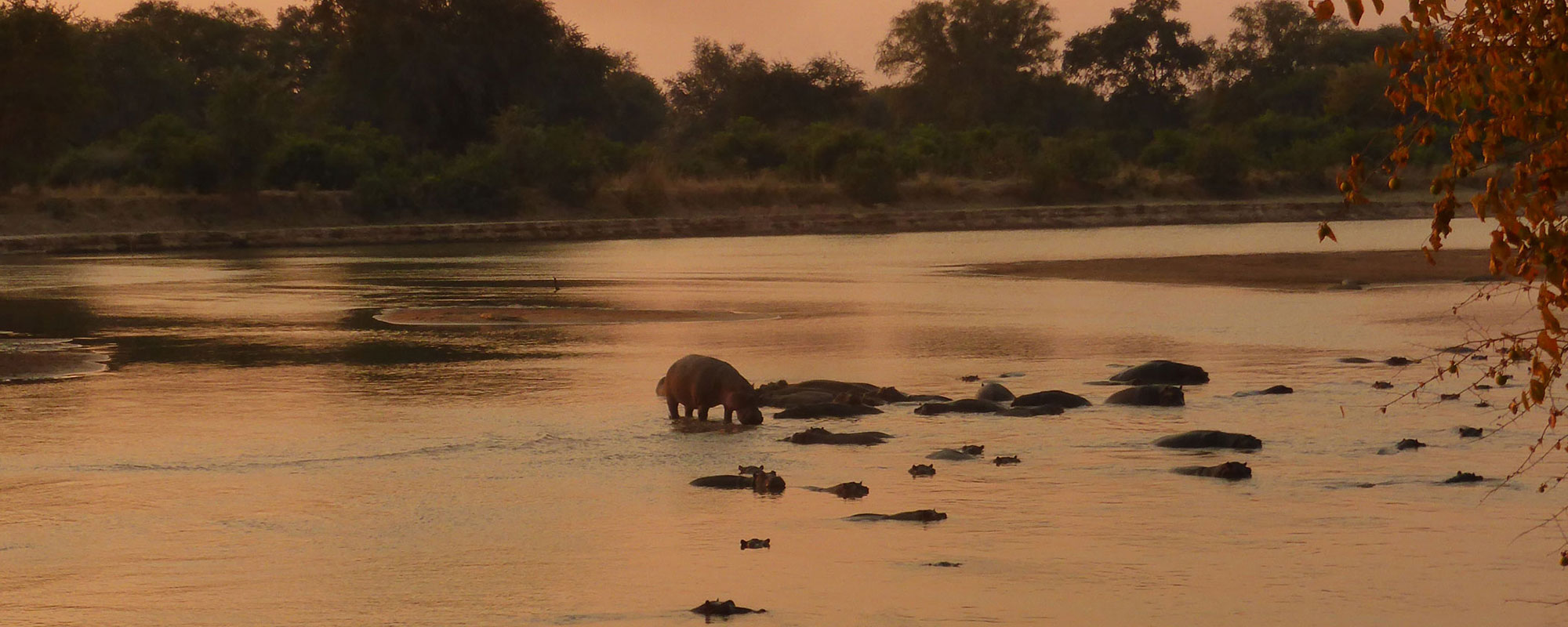 At just 254 km² / 158mi², Luambe is one of Zambia's smallest national parks (the smallest in Lusaka National Park). Situated on the eastern bank of the Luangwa River, it lies in the heart of the Luangwa Valley between Lukusuzi, and North and South Luangwa National Parks. It was declared in 1938 and is one of the oldest conservation areas in Zambia.
The wildlife found in Luambe is similar to that of its larger neighbouring parks and includes all the typical large herbivores and carnivores as well as some less well-known species. However, the animals of Luambe are generally present at lower densities than in the bigger parks with the advantage that Luambe is less crowded than its more famous neighbours.
Habitat diversity is enormous and within short distances the vegetation ranges from riverine forest, cathedral mopane woodland and floodplain acacia thickets to the sausage tree-dotted open grasslands of the Chipuka Plains.
There are over 200 species of bird in Luambe and elephant, lion and leopard populations are on the increase – so it's well worth visiting now before everyone else catches on!
LATEST NEWS
Conservation South Luangwa, which patrols a colossal 1.4 million hectares and relies solely on private donations and grants, had an immensely successful 2022 in terms of conserving wildlife, preserving habitats, deepening the team's skills and fostering even stronger bonds with [...]
Filled with dense areas of world-class game, South Luangwa is considered one of Africa's greatest wildlife sanctuaries by many. In addition to having good numbers of some Big 5 members, South Luangwa is also a top destination for wild dogs, [...]
Guests looking for unique ways to visit the South Luangwa National Park can now opt for Chikunto Safari Lodge's new 6-meter-high sleep-out and stargazing platform!   An Elevated Experience for Safari Sleepouts Providing elevated views over the Luangwa [...]