ABOUT ZAMBIA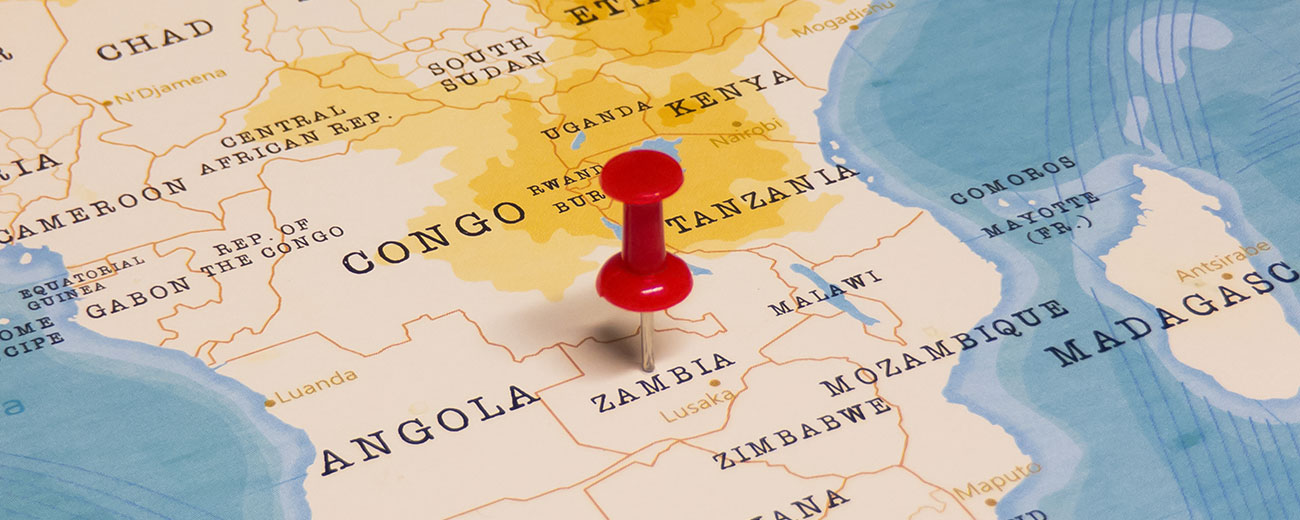 Zambia is a completely landlocked country in Southern Africa bordered by Angola, Botswana, Democratic Republic of Congo, Malawi, Mozambique, Namibia, Tanzania and Zimbabwe. Its border with Botswana is only a kilometre (about half a mile) long while the Victoria Falls forms a natural barrier with Zimbabwe.
The Falls – traditionally known as Mosi-oa-Tunya or The Smoke That Thunders for the intense noise and colossal spray – are a major tourist attraction and a must-see on an African safari. Zambia is also known for its unbelievable birding (around 860 recorded species!) and productive national parks like Kafue, South Luangwa and Lower Zambezi. The country was also a pioneer in walking safaris in which you leave behind the game-drive vehicle and set out on foot, the way ancient Zambians always traversed the bush. This is an exciting, inspiring and humbling way of encountering wildlife. One of the most water-rich countries in Africa, Zambia has five vast lakes, three major rivers, at least 17 waterfalls and various wetland areas.
In addition to major conservation areas, the country also has considerable mineral wealth. Copper is mined in the north and forms a significant part of Zambia's income. Lusaka, the capital, is growing quickly with over three million people calling it home. In the rural areas, subsistence farming provides a livelihood for many people. Zambia is one of the fastest growing economies on the African continent and respectful, ethical tourism is crucial to the country's on-going development.