LAKE KARIBA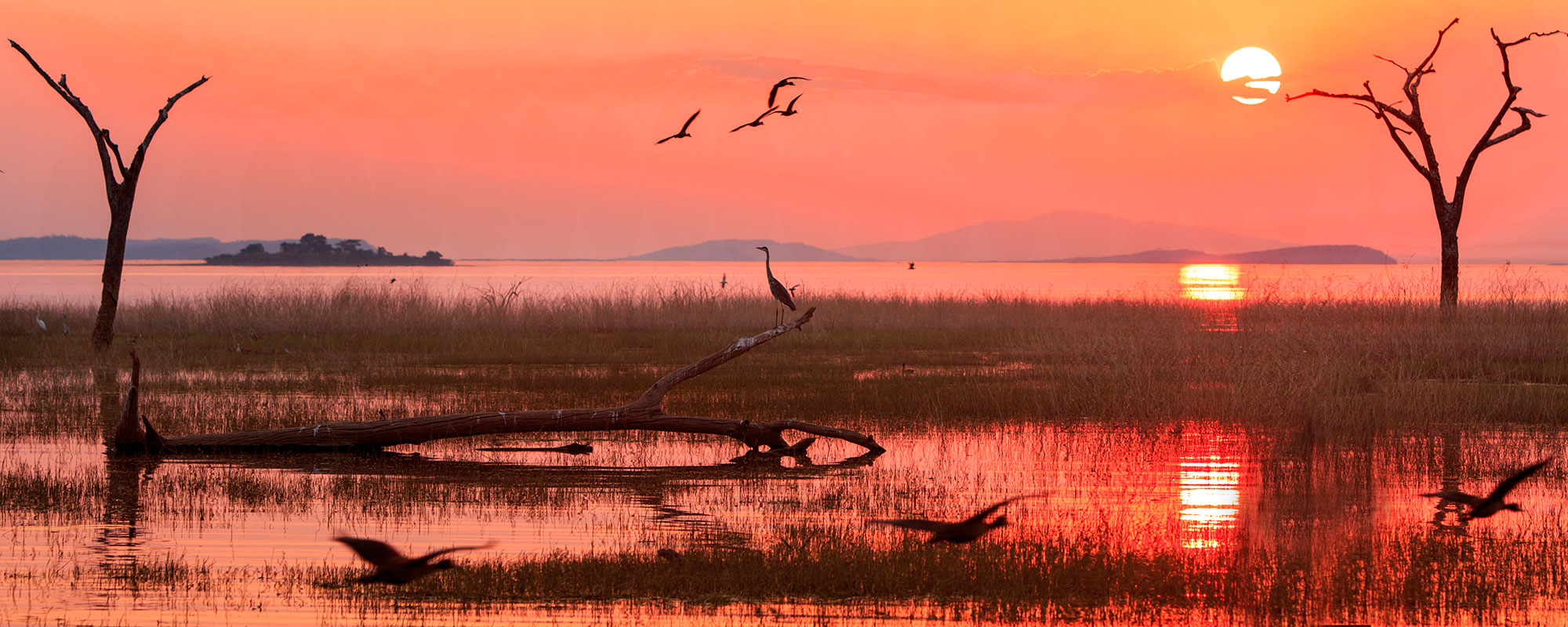 Lake Kariba is Zambia's undiscovered Riviera! It offers spectacular views, stunning sunsets, great fishing, boating opportunities, water sports, safari on the shoreline and wonderful relaxing holidays just soaking up the sunshine.
The weather is mostly sunny and fine. It can get quite hot in mid-summer (about January and February), but even mid-winter days (about July) are warm and the nights are balmy.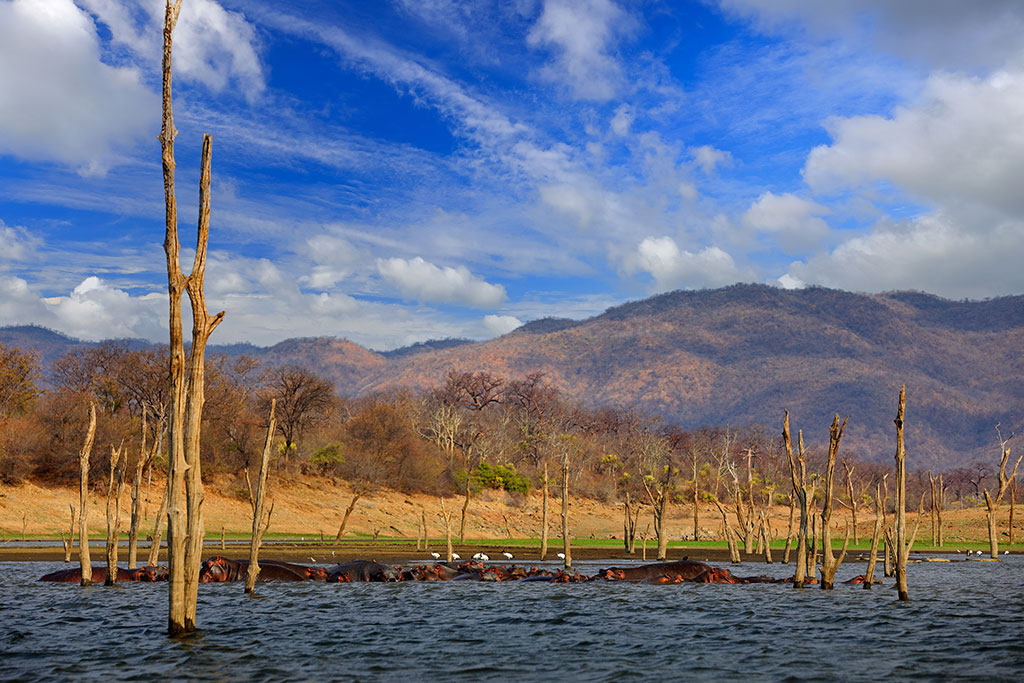 This is the planet's largest man-made dam: 226km / 140mi long and in places up to 40km / 25mi wide. It is also the world's largest water reservoir by volume. It provides considerable electric power to both Zambia and Zimbabwe and supports a thriving commercial fishing industry.
The sheer size of it makes you forget it's a dam and in certain places it almost feels like an ocean! There are islands with wildlife sprinkled around (Chete and Chinanka are among the largest) and access from the Zambian side is fairly limited – the Zimbabwean side offers more facilities. Chinanka is privately owned and open to guests of the fishing lodge only.
The major towns are Sinazongwe and Siavonga, with the latter being more developed and offering more ways of accessing the dam. The main focus of Kariba is houseboating and fishing, which is permitted year-round rather than seasonally like other lakes and rivers in Zambia.