SIOMA NGWEZI NATIONAL PARK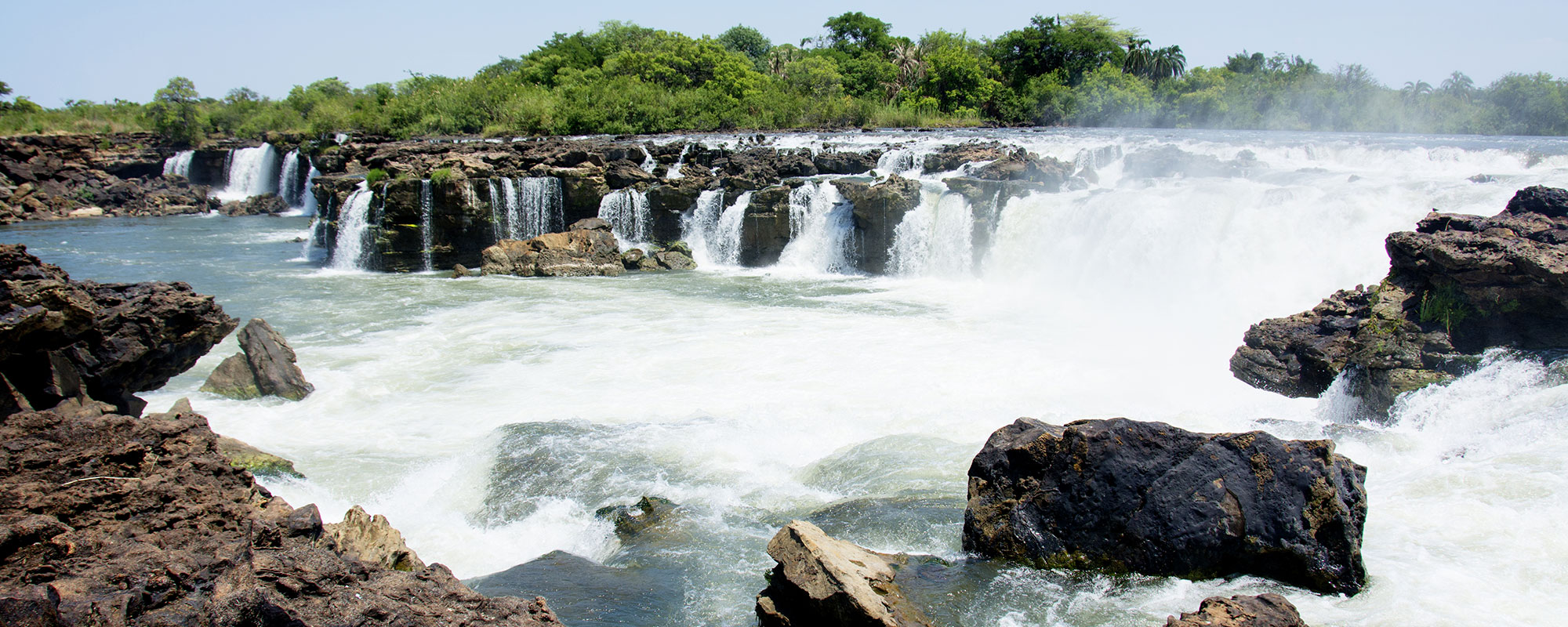 Sioma Ngwezi National Park is covered mainly by Kalahari woodland. It is the third largest park in Zambia, covering a total area of 5 276km² / 3 278mi². It was heavily poached in the past but the situation is improving and wildlife is recovering. Elephants are seen at the southeast border where they have re-established an old migration route, which is now visible with several tracks in a corridor extending over more than a kilometre (half a mile). Most wild game associated with the African bush may be encountered and numbers are slowly growing. According to wildlife scouts from the Zambia Wildlife Authority (ZAWA), Sioma Ngwezi holds a huge variety of species such as elephant, lion, leopard, hyena, cheetah, wild dog, giraffe, eland, sable, roan, tsessebe, zebra, impala, kudu, duiker, buffalo, hippo, crocodile and sitatunga as well as a great number of birds.
Game drives, nature walks and bird watching excursions are available. Tiger fishing in the Zambezi River presents a challenge for sport anglers from all over the world. The main natural attraction in the area is the Sioma (or Ngonye) Falls. The Falls, although not nearly as spectacular as Victoria Falls, do impress visitors as they are quite extensive. In the dry season you can get up close and swim in one of the rock pools. The local people belong to the Lozi tribe who are ruled by the Barotse Royal Establishment, representing one of the richest cultures in Zambia.
MORE INFORMATION
Size: 5 276km² / 3 278mi².
Province: Western Province
Co-ordinates: 13.1339° S, 27.8493° E
From Livingstone, there is a road all the way to Sesheke and Katima Mulilo. From Mongu, there is a tarred road to Senanga and an opportunity for fuel before Livingstone. About 10km / 6mi beyond Senanga is the Mangweshi ferry, which is somewhat unreliable and pricey, but it's the only viable route to Sioma and Katima Mulilo via a fairly good, if somewhat slippery, gravel road.
The park is home to over 3 000 elephants, and several endangered species including roan, sable, wild dog and cheetah. Several antelope species are present but are quite shy as they don't see visitors that often. Mostly puku, impala, roan, sable, zebra and kudu are seen. Fishing in the Zambezi River is always good. Not far from the park are the beautiful Sioma Falls.
LATEST NEWS
South Luangwa is one of Zambia's most popular parks with highly productive sightings of sought-after species like wild dog, lion and – of course – leopard (it is known as The Valley of the Leopard). But not all areas of [...]
With 26 known denning packs and over 400 dogs, the Zambia Carnivore Programme has had its work cut for it this denning season. Wild dogs generally give put in around May and June and raise their pups in secluded dens [...]
Nestled along the mighty Zambezi River, Lower Zambezi National Park is a true gem in Zambia's tourism crown. This pristine wilderness area offers a unique and unforgettable experience for nature enthusiasts, adventure seekers and wildlife lovers alike. From breath-taking landscapes [...]