Navigation and Driving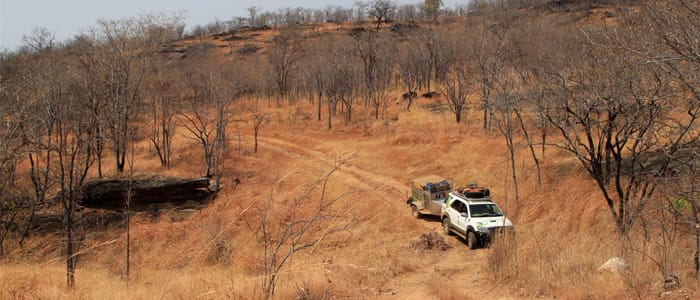 Definitely buy a hard copy or digital map of Zambia. This helps to plan while you are en route, especially considering that internet is limited in many parts of the country.
GPS with Tracks for Africa is a must in Zambia. It is a great resource for navigating in national parks and on the more minor roads and also lists petrol stations, banks and accommodation options.
Ensure you plan your trip properly before leaving and contact the relevant accommodation options. Campsites and lodges are generally located around major tourist attractions and will be hard to find in towns.
Trucks and cars might indicate randomly to the left or right. If they are not turning then indicating left can mean it is safe to overtake and indicating right means it is not safe. Either way, make sure you do your own checks before overtaking another vehicle.
Ensure you have enough time to travel between your destinations. You need to generally assume that driving anywhere will always take longer than you think it will due to bad road conditions.
There are a lot of broken down vehicles and trucks in Zambia. This is another reason to drive to the speed limits and be careful on blind corners.
Speed bumps are used to slow traffic in populated areas and are usually not marked.
Road blocks and police check points are common in Zambia. Officers are generally very friendly, so be sure to respond in a similar fashion. Officers will generally either ask for cross border papers (in particular 3rd party insurance) or your driver's license. They will also check your vehicle from time to time to make sure everything is in order (e.g lights working, licence disk up to date).
If caught for speeding (note that Zambian police are very hot on this), you will have to pay cash. Be sure to check the amount they demand for a fine with the amount stated in the offical police fine book. Be sure to ask for a receipt.
Been to Zambia recently? Got any additional information, tips, suggestions or updates for this page? Well, we want you to be part of our efforts to help future self-drive visitors to Zambia.