NAVIGATION AND DRIVING IN ZAMBIA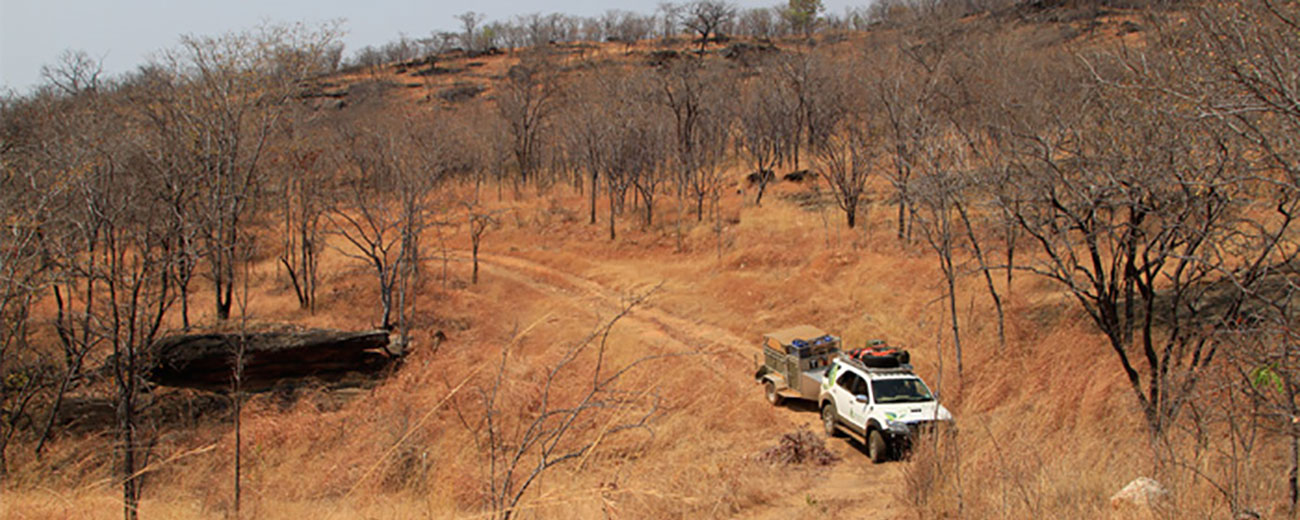 THE ROADS IN ZAMBIA
Various terrains cover the country, which has large stretches of rural areas and natural habitats. For this reason, road conditions vary dramatically.
As you move away from main centres like Lusaka, Livingstone, Mfuwe and Ndola, driving can be tricky as some roads are in disrepair or poor condition. Paved roads also make way for dirt roads that require higher concentration and more skilful driving. Going slower and being more alert will make your journey much smoother.
4WD vehicles are generally recommended for dirt roads but absolutely critical for dirt roads in the rainy season from about November to May. Potholes often take up the entire road and during the green season, large sections can simply wash away. Some rural roads become completely impassable.
Always be on the lookout for pedestrians and animals, and be prepared for a lack of street lighting. Avoid driving before sunrise or after sunset as the risk of collisions and accidents increases, and you may be far from emergency services, medical help or even mobile phone reception.
The best suggestion to navigate the alternating terrain would be to check out a mapping app such as Tracks4Africa, which specialises in off-road and less-travelled routes, covering most of Africa. It gives you terrain categories and difficulty levels so you can decide whether or not to proceed. Do not underestimate the road and overestimate your gear or skills!
NAVIGATION
When traversing a new country – and especially if you are planning to explore its more rural areas – a GPS is a must! It is a great resource for navigating in national parks and on the minor roads, and also lists petrol stations, banks and accommodation options.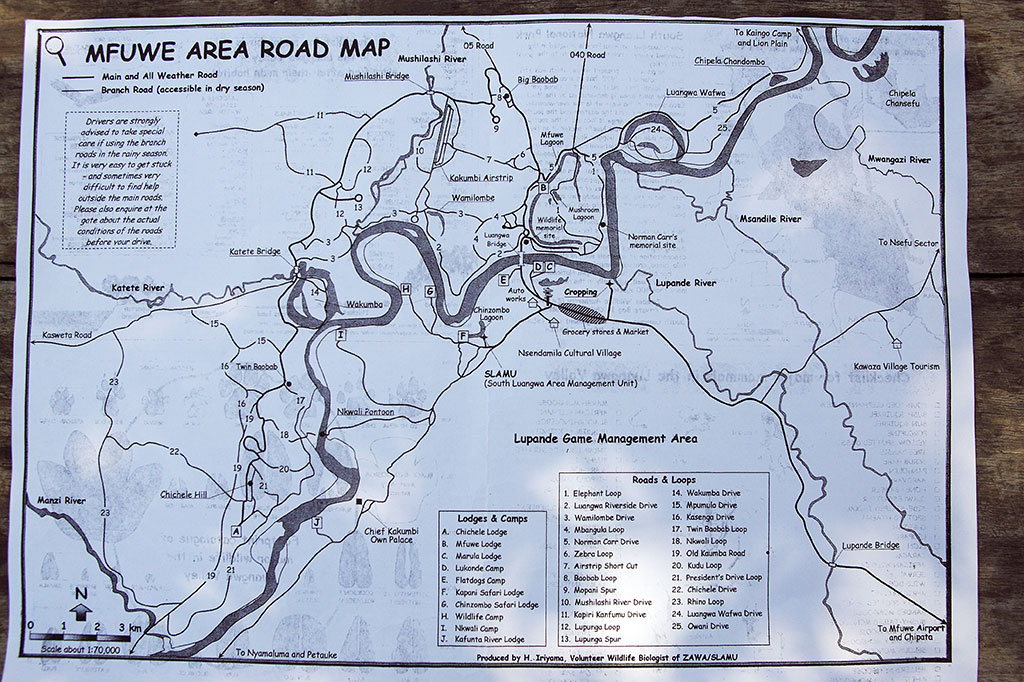 However, as a precaution, you should always take a map as well. A hard copy, or at the very least a downloadable digital map, can be a lifesaver.
It helps you to plan along the way and to see ahead if you come across an impassable road.
They are especially useful when heading out of the main cities, or if you are using a foreign network provider as your Internet and cellphone reception may be limited.
Within Zambia, 50ppm diesel is not a common fuel type, and can be near impossible to find.  However, 250ppm is widely available.
Filling stations are common in cities and bigger towns; do not pass one in a rural area without filling up, even if it is only a small amount.
You never know if the next station will have fuel – or not!
Officially, all fuel brought into Zambia privately must be in tanks that are plumbed into the vehicle's fuel system.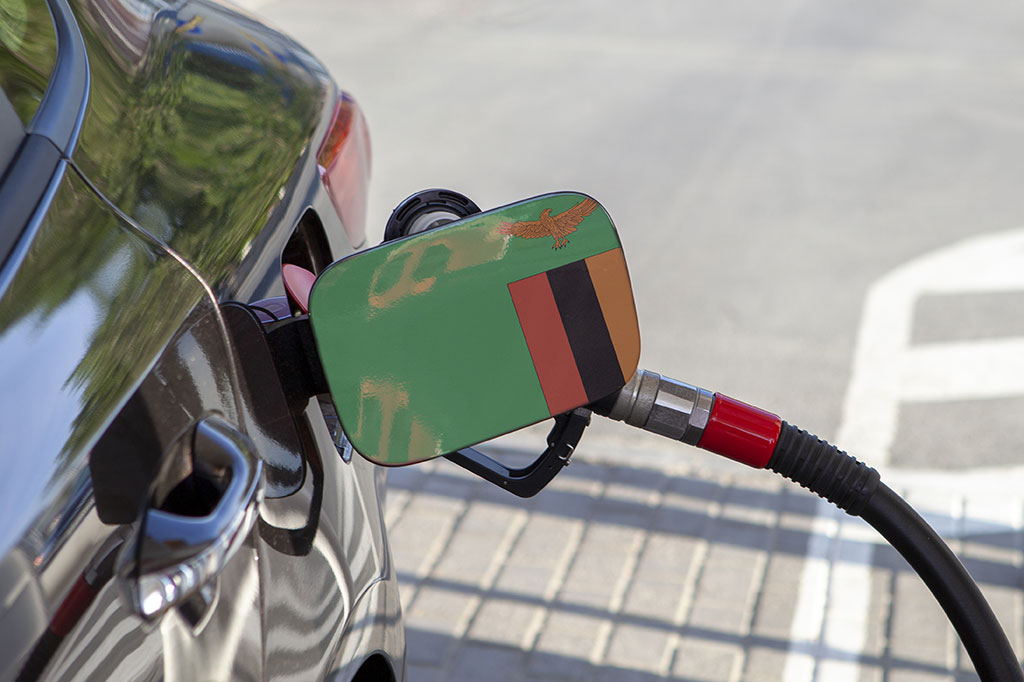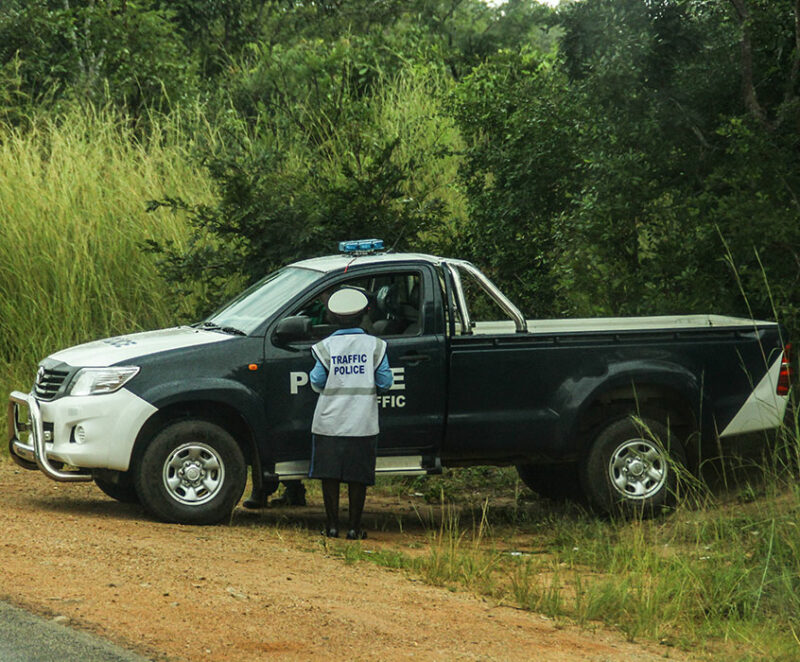 Vehicles drive on the left side of the road in Zambia.
Speed bumps are used to slow down traffic in populated areas but be careful as these are usually not marked.
Roadblocks and police checkpoints are common, and officers are generally very friendly so be sure to respond in a similar fashion. Officers will usually either ask for cross-border papers (like third-party insurance) or your driver's licence (you need an international driving permit to legally drive in Zambia). They will also check your vehicle from time to time to make sure everything is in working order, such as headlights, and that you have an up-to-date licence disk.
Wear your seatbelt and don't speed. The areas around border crossings are particular hot-spots for traffic police. Passengers on the back seat should be buckled up, too.
If caught for speeding, you will have to pay a spot fine, but be sure to compare the amount with that stated in the official police fine book, and ask for a receipt. You will most likely stand out as a tourist, which makes you automatically vulnerable to being taken advantage of although Zambia is clamping down on all forms of corruption and bribery.
SOME HANDY TIPS
In Zambia there is very little roadside assistance outside Lusaka and the bigger centres so drive to avoid accidents, blowouts and breakdowns. Keep your vehicle well maintained and don't drive when fatigued.
There are also very few ambulances, tow-trucks or emergency vehicles of any kind. Given the circumstances, bush mechanics are extremely resourceful and can do a great job of patching up your vehicle until you can get to a major town.
Due to past civil wars in Zambia's neighbouring countries of Mozambique, Angola and the Democratic Republic of Congo, the areas along these borders can be dangerous. There are still a few active landmines around which can make off-road travel highly hazardous. However, speak to local authorities in these areas and they can provide you with advice on affected areas.
Ensure you plan your trip properly before leaving home and pre-plan your accommodation. Campsites and lodges are generally located around major tourist attractions and will be harder to find in towns or villages.
Ensure you have enough time to travel between your destinations. You need to generally assume that driving anywhere will always take longer than you think it will due to unforeseen road conditions.
Trucks and cars might indicate randomly to the left or right. If there are no immediate turns ahead, or the driver does not show signs of turning, then indicating left is also a kind way of telling you that it's safe to overtake them, and indicating right means that you should stay left as the road is not clear.
Another self-adopted consideration of drivers in Zambia is that if there is a broken-down vehicle or truck, their drivers will break branches from nearby trees and lay them across the side of the road well in advance of the standing vehicle – so look out for these too and slow down.