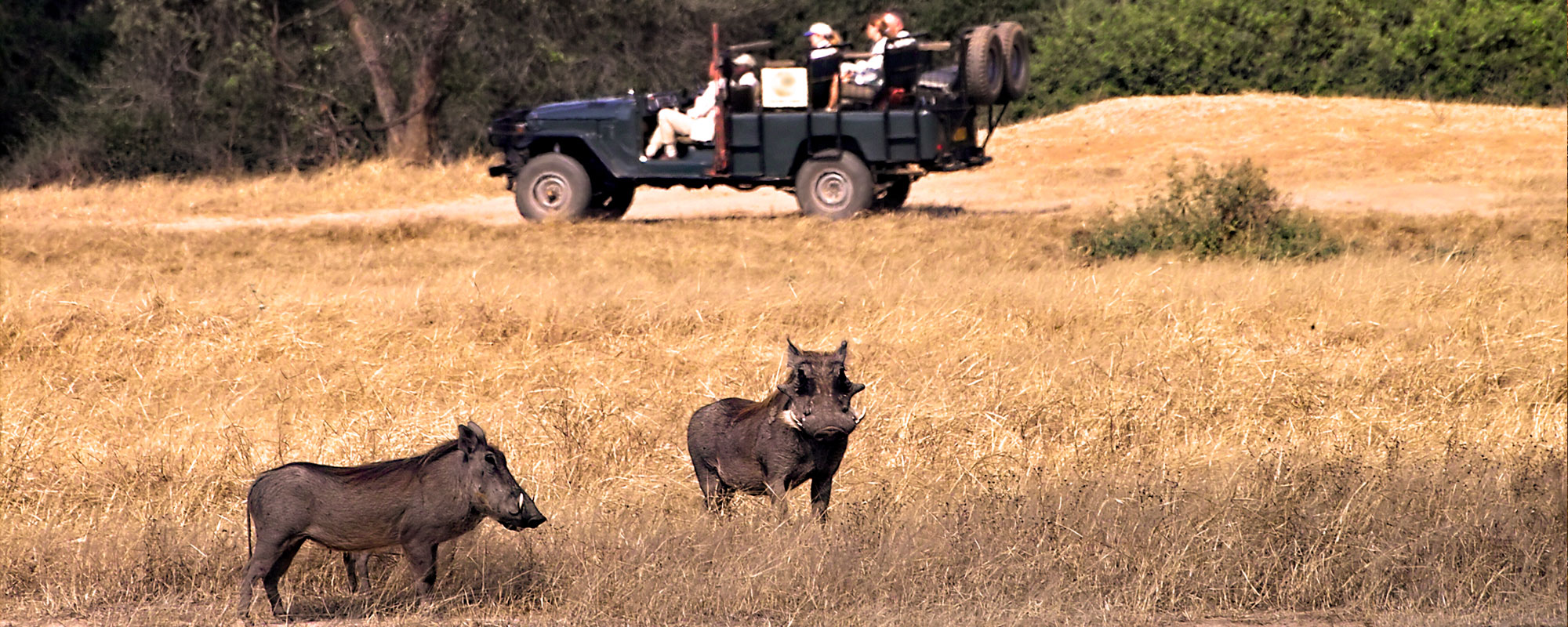 GUIDED SAFARIS
Experienced safari goers enjoy Zambia for its abundant wildlife, glorious birdlife, unspoilt landscapes and more relaxed lodges and camps where the emphasis is less on over-the-top luxury and more on authentic experiences. The most popular destinations for first-timers are South Luangwa and Lower Zambezi National Parks with Kafue on many an old hand's bucket list.
Timing is important as the summer rains can make many dirt roads impassable and the vegetation may get so lush that the animals are hard to see. July to October (the dry winter season) is the classic time for a guided safari and some lodges and camps still close over the Green Season.
Booking into a reputable lodge or camp in or adjoining one of the national parks means you will get wined, dined and pampered in tasteful bush style. You head out in the early mornings and late afternoons for some spectacular game viewing from the comfort of a well-padded open vehicle.
Your game guide and tracker do their best to ensure you don't miss a thing and will reveal fascinating insights about all you see, from the tiniest insect, the vegetation and the seasons, to the mating behaviour of lions or the alarm calls of antelope. Sit back in awe of the wonder that nature reveals when we take time to watch its ways…
Night drives by vehicle are great evening entertainment in the bush and beat city nightlife hands down! A spotlight will catch shy game like porcupines, bushbabies, genets, civets and other nocturnal animals to give you a well-rounded safari experience.
OPERATORS OFFERING THIS ACTIVITY