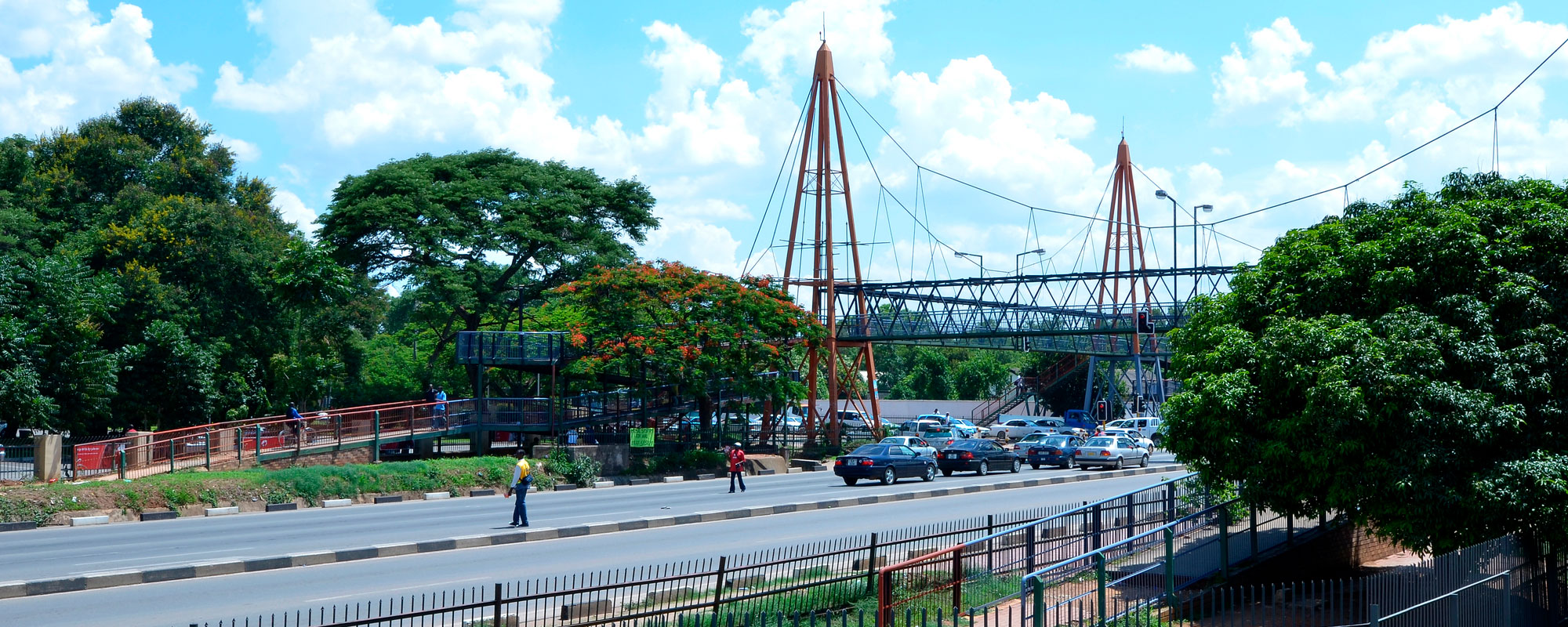 LUSAKA – CAPITAL OF ZAMBIA
Lusaka is something of a boom town. New buildings are going up everywhere and many chain stores and shopping malls are springing up all over the sprawling suburbs.
The road development isn't quite keeping up so peak-hour traffic can be like other cities' but it has an optimistic air of a town on the rise. For many, this is the perfect example of what economic liberalisation has done for the country. And viewed from the villages, Lusaka is the glittering capital which still persuades rural Zambians to migrate to the city in search of jobs and dreams. Most people try to make an honest living selling their wares or services, always with a friendly smile.
The markets are a hive of activity as thousands of stalls are set up, upgraded and cleared away every day: a mix of motor spares dealers, restaurants, hairdressers, fishmongers, fruit sellers and rows and rows of salaula – stalls of discarded clothing from the West sold to Africa by the bale. Salaula means to 'select from the pile' or 'rummage through the pile', and this is exactly what potential buyers do.
The capital covers an area of over 360km2 / 224mi² and is one of the fastest-growing cities in central Africa. Its population almost tripled in the immediate post-independence era and continues to grow daily. It is a sprawling metropolis with many multi-storey buildings, high-walled suburbs and busy shanty towns. Development has brought together people of many nationalities, making it a bustling centre for economic, political and cultural activities. The city lies at the junction of the main highways to the north, east, south and west, and  at an altitude of 1 300m / 4 265ft. There are air links to most of the major tourist destinations in Zambia from Kenneth Kaunda International Airport.
A relatively young population means there are plenty of clubs, upmarket restaurants, bars and shebeens in Lusaka – if you want to party in Zambia, this is the place to be. There are several malls and Manda Hill is considered the most premier, just off the Great East Road.
GETTING AROUND
Most commuters get around in mini-bus taxis, which can be cheap but crowded. Major hotel groups can arrange airport transfers and major international car-rental agencies like Avis and Europcar have a strong presence.