LODGES NEAR VICTORIA FALLS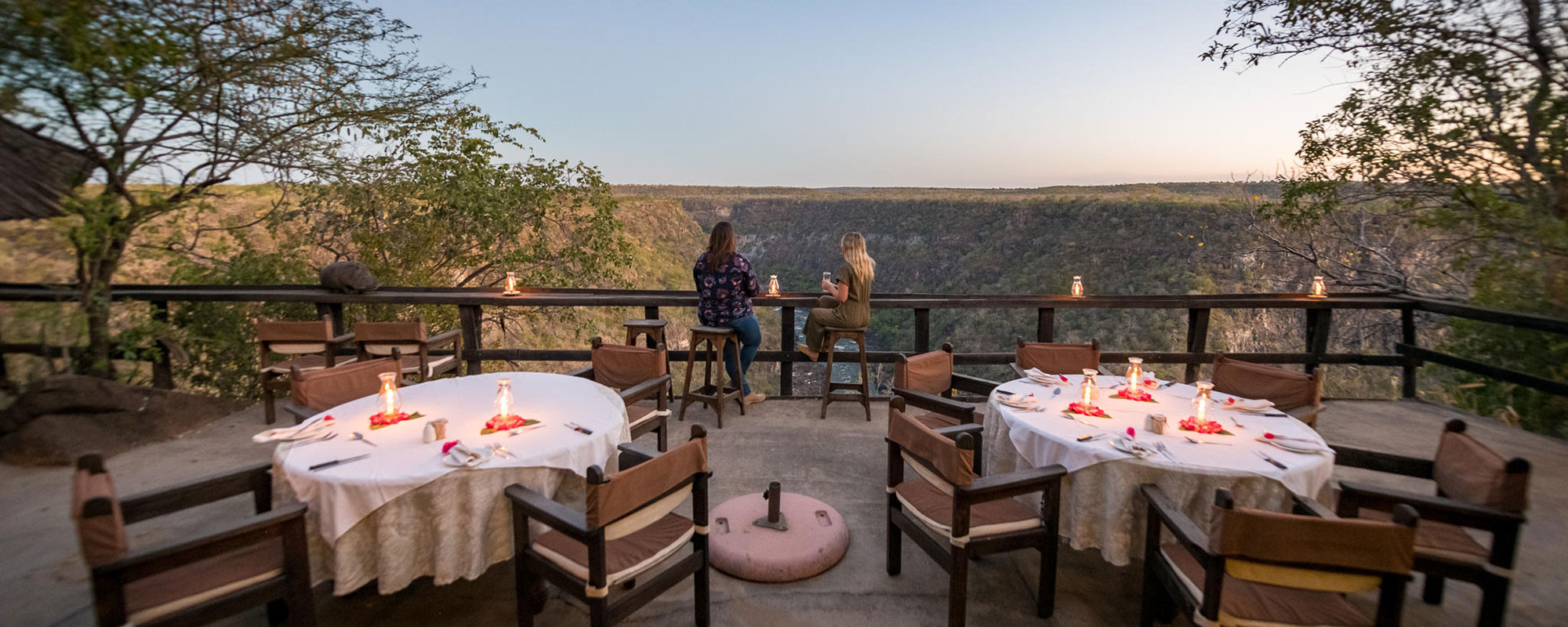 Victoria Falls offers a variety of accommodation including a selection of well- established lodges. Many of these lodges are of a very high standard and one can enjoy unsurpassed luxury and relaxation. Most of the Victoria Falls lodges on the Zambian side can be found on the banks of the Zambezi River, near it or in the town of Livingstone just a few kilometres away from the river. These lodges may vary greatly in price and it is often the case that the closer you stay to the "Falls" and the better the views, the higher the price. However, the scenery and environment you will find yourself in is often worth it.
Below you will find a variety of Victoria Falls lodges. You will find that prices vary quite considerably depending on a number of factors such as location and amenities offered. Many of these lodges around Victoria Falls have been around for some time and are renowned for their exceptional service and hospitality.
Please note that "Rates From" could be fully inclusive (may include activities such as game drives and walking trails for example) on some listings and not on others. Contact the establishment you are interested in for specific rates.