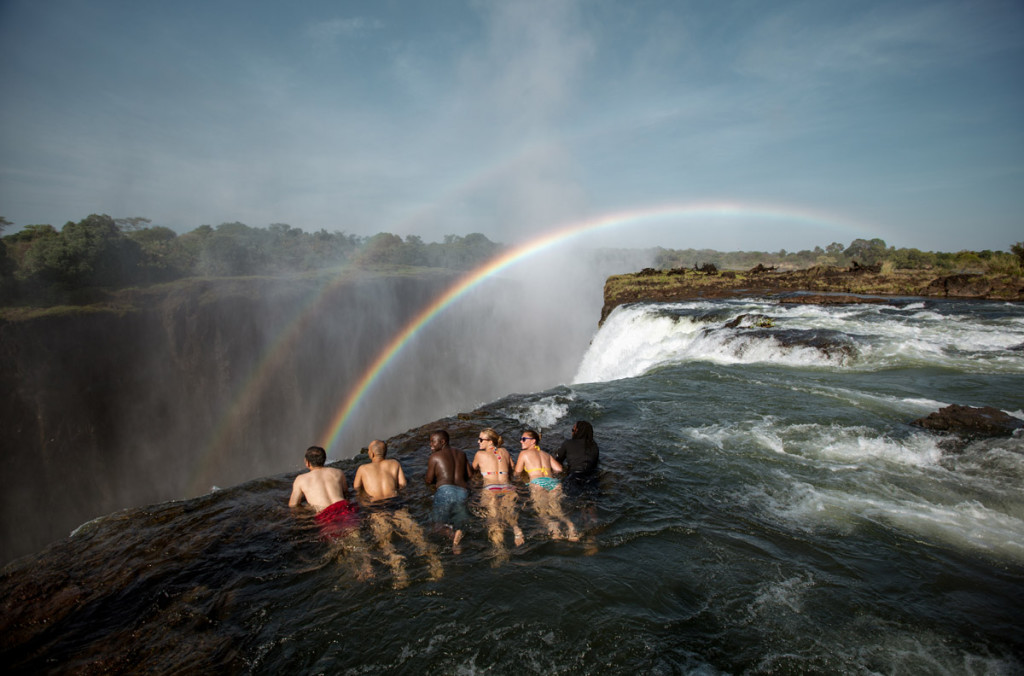 DEVIL'S POOL
After thousands of years of erosion, many rock pools have formed near the great Victoria Falls and one of them is right on the very edge! Devil's Pool – with a steep precipice and an up-close-and-personal view of the sheer drop off the side of the Falls – is indeed the ultimate infinity pool!
It takes a rocky walk and swim in the Zambezi to reach the pool before slipping into the adrenalin-pumping swimming hole. Those fearless enough to leap into the pool get pushed to the edge by the force of the river, with the rock lip bringing them to a halt as the raging waters of the Zambezi crash over the close-by cliffs.
The view from the edge is totally exhilarating as you feel the force of the Zambezi River flowing past you and crashing down over the 100-metre / 320-foot drop!
The over 500-million litres / 132-million gallons of water that cascade over the Falls every minute are not to be messed with, so this activity is only open at certain times of the year and must be booked with a guide. It is usually accessible during low-water season from about August to January.