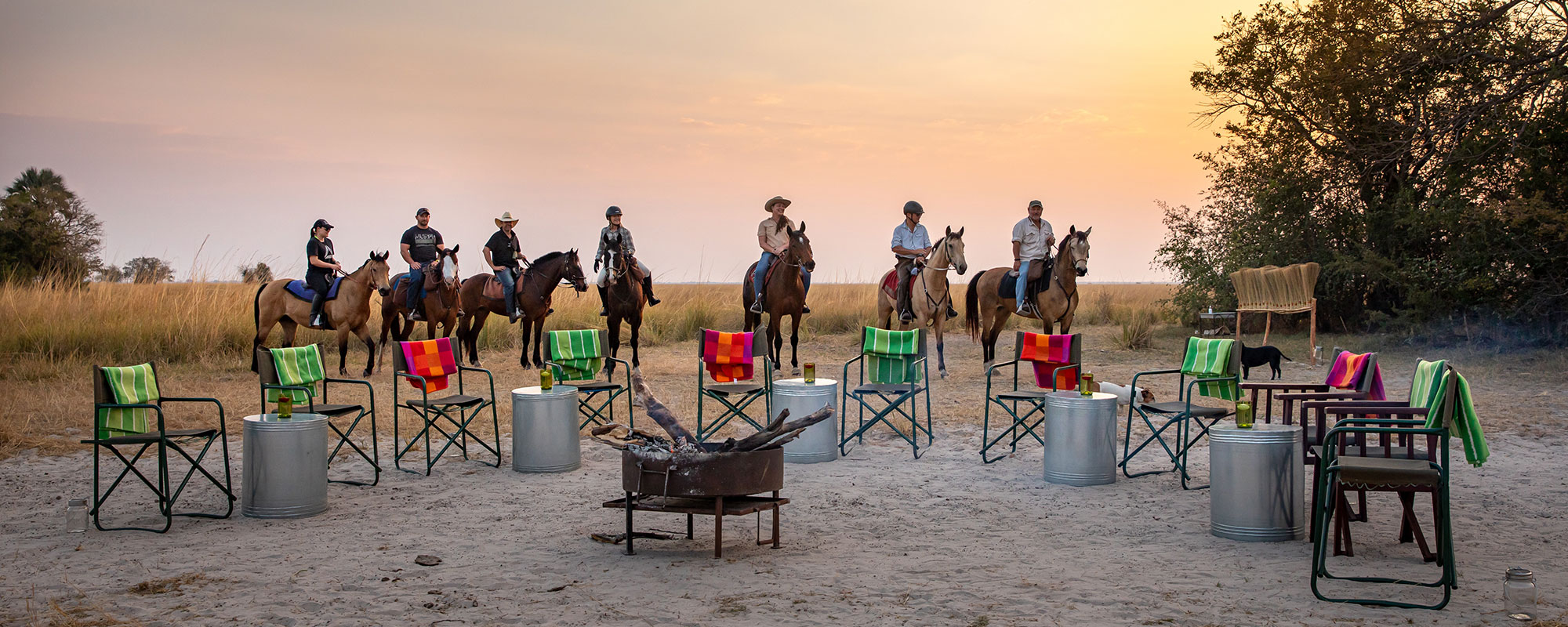 HORSEBACK TRAILS
Zambian Horseback Safaris runs trails of varying lengths through the Simalaha Wildlife Conservancy where you stay overnight in a very comfortable tented camp (with an optional stay in an open-air starbed!). The pace is obviously slower than a game-drive vehicle but faster than walking, allowing you to cover more ground but still be in touch with nature and not miss the little things.
Itineraries are run during the July-to-October dry season when game is easy to see (there are no major predators in Simalaha so both horses and riders are safe). Non-riders are welcome so families with horsey and non-horsey members can enjoy their safari together.
Around Lusaka, there are several ranches, equestrian centres and polo fields where you may be able to arrange time in the saddle or a chukka or two.
PHOTO CREDIT Zambian Horseback Safaris
OPERATORS OFFERING THIS ACTIVITY