SEND US NEWS & ARTICLES ABOUT ZAMBIA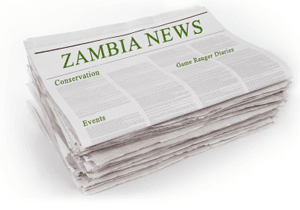 We are always looking for news articles for our website. Our focus is on tourism-related news covering different areas of Zambia. Categories for articles that we will have on our website are:
Ranger diaries and sightings
Travel stories about Zambia
Conservation news in Zambia
News on community projects
Tourism events in Zambia
There are a few criteria for news articles that need to be followed in order to be considered for selection:
Content must be tourism related
Content must be original. We cannot accept duplicated copy that already exists on the web.
Articles must be accompanied by at least 1 image but we would prefer more than one.
The guideline for content length is between 350 – 650 words.
Content that is submitted for the purpose of link building cannot be accepted.
VIDEO FOOTAGE SENT TO US
We would like to encourage people to send us their video footage that we will post on our YouTube channel. If you can accompany your video with a written story, we will post it on the website for extra exposure. Video footage that we are looking for:
Wildlife footage on spectacular sightings
Travel footage on different tourism areas
EDITING FOOTAGE
We can assist you in editing wildlife footage on spectacular sightings. Travel story footage will need to be self-edited before we can consider using it.
These are the ways you can send us footage:
Post us the footage on a flash drive
Utilize Dropbox
Email us if it is small enough
NB* We accept press releases but no commercial content including specials and discounts. The purpose of your text/video is to expand on what Zambia has to offer as a country. We reserve the right to accept or decline any submission.
Please contact us on [email protected] if you would like to send us footage, articles or if you have any further questions regarding submission.
SEND US YOUR NEWS