BAROTSE FLOODPLAIN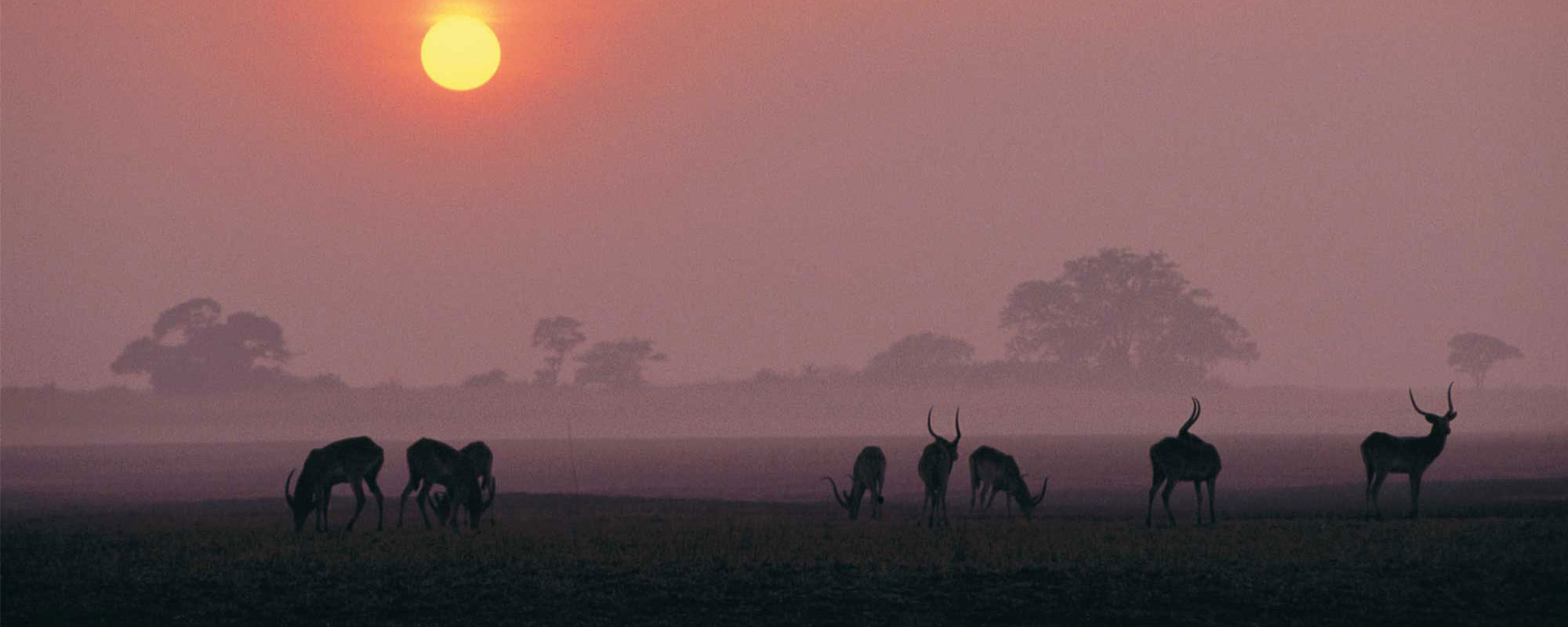 Famed for its fishing, the Barotse Floodplain in Western Province offers enthusiasts unparalleled tiger and bream fishing, consistently producing record catches. During the rainy season (around November to about April), the floodplains swell and flood, providing breeding grounds for large volumes of baitfish. These are gradually washed into the main channels attracting the impressive volumes of large tiger fish and bream in this area. The ideal time to visit the Barotse Floodplain for fishing is during the winter months, from May to August. This is an excellent time of year to catch the enormous tigers and great bream as the floodplains empty into the main channels.
With water comes life and this is evident by the significant populations and variety of water birds that are present including the black heron, squacco heron, Madagascar pond heron, rufous-bellied heron, African skimmer and pied kingfisher. There is also a vast colony of African openbill storks, located near the confluence of the Luanginga and Zambezi Rivers. This is a designated Ramsar sight and a feast for birders.
The Barotse Floodplain can be reached by road from Livingstone during the dry season. The roads are generally impassable during the rainy season. It is also known as Bulozi, Lyondo or the Zambezi Floodplain.