TRAVEL TO ZAMBIA
Zambia can be reached by multiple modes of transport. Its border is 5 665km / 3 529mi long and is shared with Angola, Botswana, Democratic Republic of Congo, Malawi, Mozambique, Namibia, Tanzania and Zimbabwe.
Please check for the latest information before you enter Zambia by any means as fees, times and dates can all change without notice.
BY AIR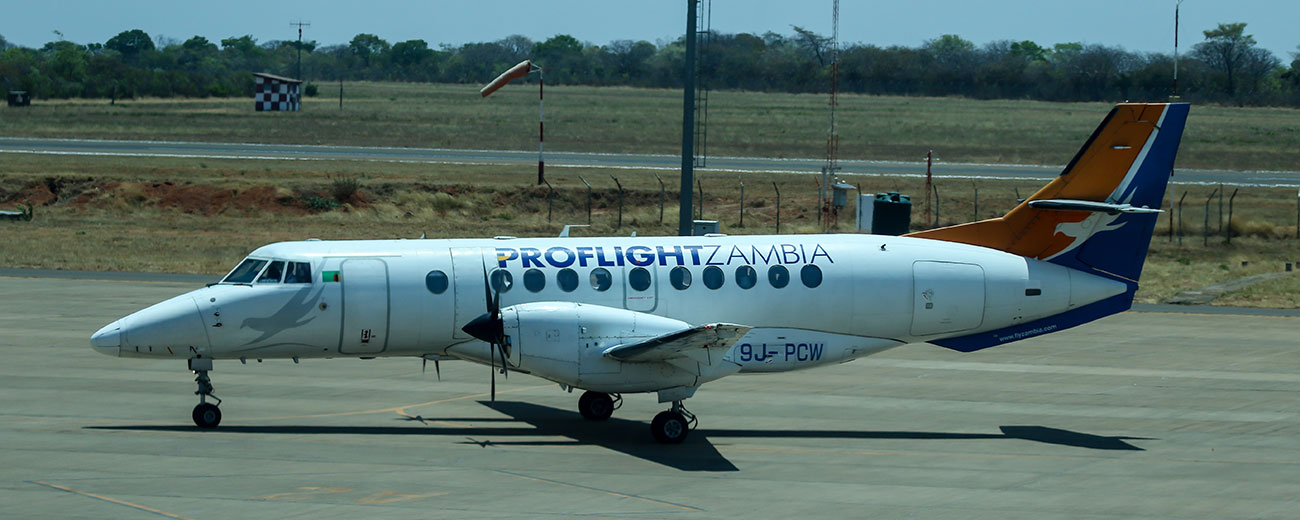 Please see a detailed breakdown of Zambia's airports and airlines that fly into the country here.
Direct flights to Zambia
The following countries have direct flights to Kenneth Kaunda International Airport in Lusaka (subject to change without notice):
Botswana – Gaborone

Ethiopia – Addis Ababa

Kenya – Nairobi

Qatar – Doha

Rwanda – Kigali

 

South Africa – Johannesburg

Tanzania – Dar es Salaam

United Arab Emirates – Dubai

 

Zimbabwe – Harare

These countries have direct flights to Harry Mwanga Nkumbula International Airport in Livingstone:

 

Kenya – Nairobi

South Africa – Cape Town, Johannesburg and Nelspruit
Point of sale (POS) terminals, for paying visa and any other fees, are available at the following entry points:
Kenneth Kaunda International Airport in Lusaka

Harry Mwanga International Airport in Livingstone

Simon Mwansa Kapwepwe International Airport in Ndola
They have been configured to accept the following bank cards:
VISA

 

MasterCard

Maestro

American Express
Departure tax
A nominal departure tax for international and domestic flights is usually included in airline tickets. If not, it is payable at the airport on departure. Children under two and passengers in transit are exempt.
BY TRAIN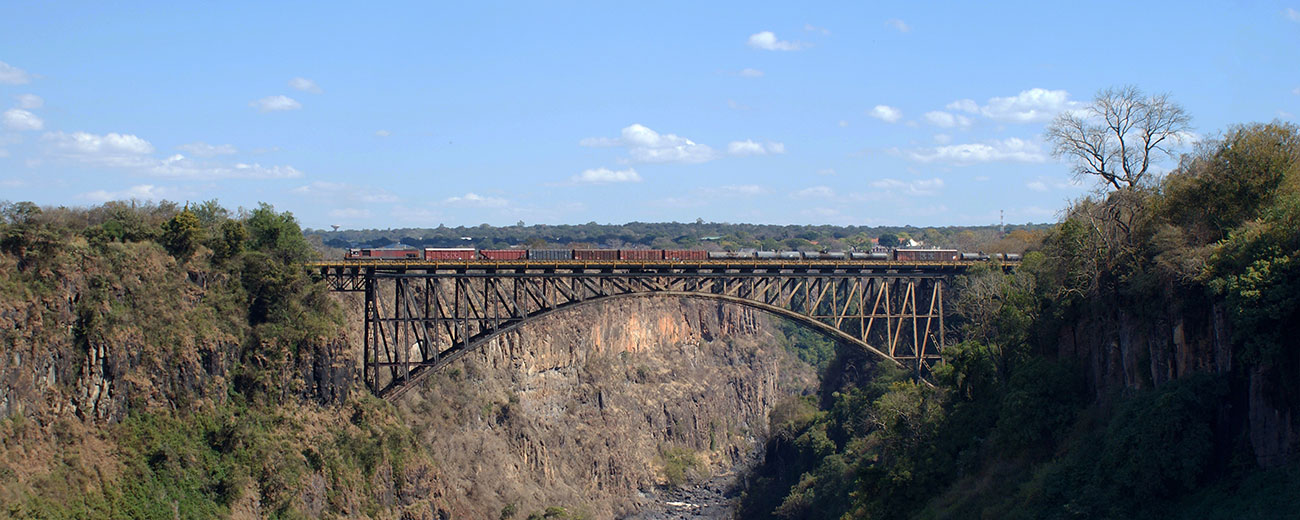 Zambian Railways Ltd and Tazara operate the passenger trains in Zambia.
ZRL route: Livingstone – Lusaka – Kapiri Mposhi – Ndola – Kitwe Nkana
Tazara route: New Kapiri Mposhi – Dar es Salaam (Tanzania)
Although the famous railway bridge crosses the Victoria Falls between Zimbabwe and Zambia, no passenger trains currently run on it. Although fares are cost-effective, be sure to check for cancellations as other bridges or tracks often need repair. Most of the trains have first-, second- and third-class options with a dining car for meals. First-class is the most expensive and spacious choice. Travel by rail is scenic and offers travellers a good slice of local life but is obviously much slower than flying between destinations. Fares and meals are charged in kwacha (as always, carry small denominations to ensure change can be made).
BY BOAT
The MV Liemba is a historic ferry that runs from Mpulungu in Zambia to Kigoma in Tanzania on Lake Tanganyika. There are first-, second- and third-class cabins available with first-class offering a private toilet, the most space and the best views. The service generally runs every two weeks in northern Zambia but can face long delays especially as the steamship is well over a century old.
The former pontoon ferry at Kazungula over the Zambezi River from northern Botswana has been replaced by the Kazungula bridge. See the By Road section below the Kazungula border opening times.
BY ROAD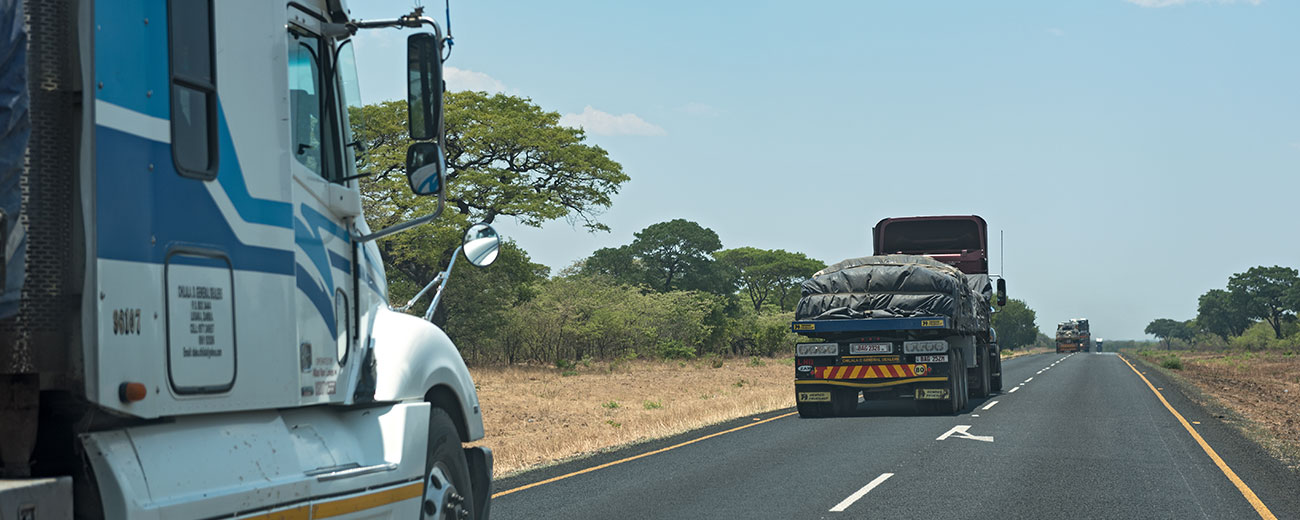 The easiest overland routes into Zambia are from Zimbabwe, which in turn is well connected to South Africa. It's also straightforward to drive to Livingstone from Namibia's Caprivi Strip, northern Botswana at Kasane, Malawi and southwestern Tanzania.
Expect lots of freight trucks and coaches at main centres like the Zimbabwe and Botswana borders, and build in sufficient time as crossings can take hours. Ensure you have all the correct paperwork and fees (ideally the exact amount in cash) to speed up the process.
Opening times may change without notice so check before you set off.
Angola – Zambia
Jimbe 06:00 – 18:00
Caripande / Chavunna 07:00 – 18:00
Botswana – Zambia
Kazungula 06:00 – 18:00
DRC – Zambia
Kasumbalesa 24 hours
Malawi – Zambia
Chipita / Mchinji Light vehicles: 24 hours | Commercial vehicles 06:00 – 18:00
Mqocha / Mtyocha 06:00 – 18:00
Katumbi / Hewe 06:00 – 18:00
Chipita / Kanyala 06:00 – 18:00
Mozambique – Zambia
Chanida / Cassacatiza 06:00 – 18:00
Luangwa / Zumbo 06:00 – 18:00
Chimefusa 07:00 – 17:00
Namibia – Zambia
Wenela 06:00 – 18:00
Tanzania – Zambia
Mbala 06:00 – 18:00
Tunduma / Nakonde 06:00 – 18:00
Zimbabwe – Zambia
Chirundu 06:00 – 22:00
Siavonga / Kariba 06:00 – 18:00
Kazangula Road 06:00 – 18:00
Livingstone / Victoria Falls 06:00 – 18:00
BY BUS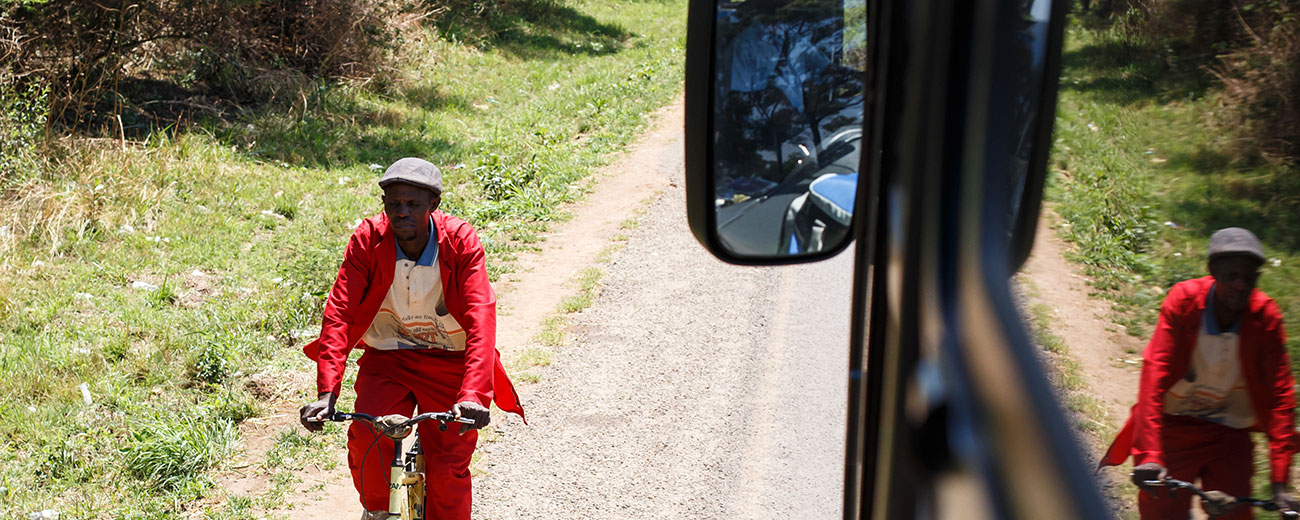 There are many small and family-owned bus and coach services in Zambia with variable standards of cleanliness, comfort and roadworthiness. Popular routes include from Dar es Salaam and Mbeya in Tanzania and from Lilongwe in Malawi.
If you are considering travelling to Zambia by coach, consider the following:
Departures can be as early as 5am as journeys are long and slow.
Paying more for an air-conditioned service with an on-board toilet and better seats will make the trip less tiring.
Some companies offer sleeper options.
There will be several scheduled stops along the way.
The cross-border luggage limit is generally two pieces totalling 30kg / 66lb in weight and each not exceeding 80cmx60cmx30cm / 31inx23inx11in in dimension.