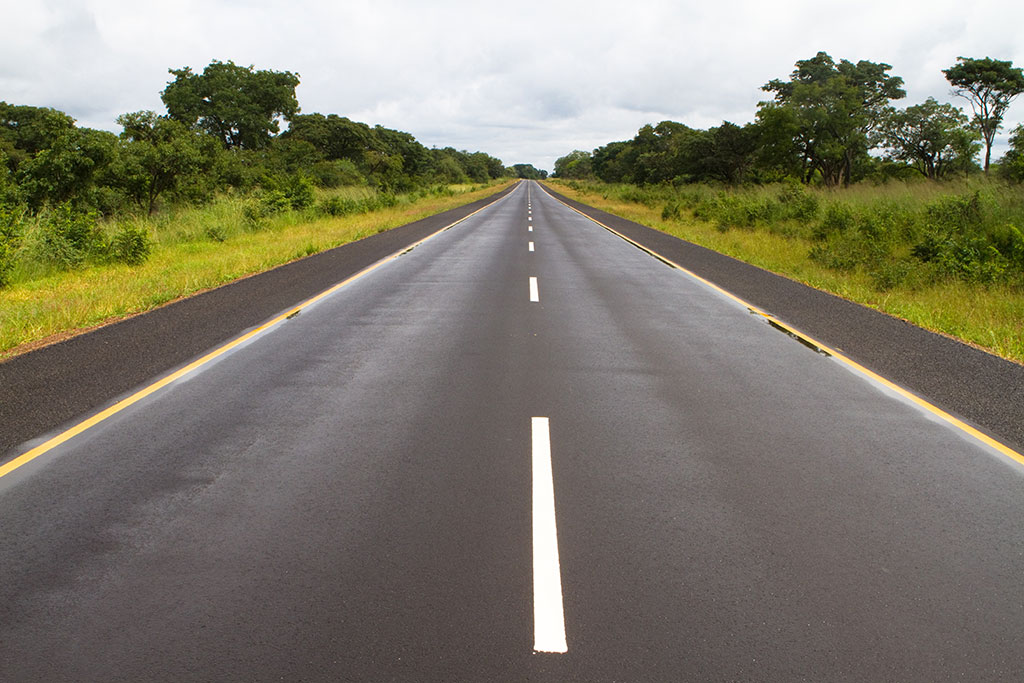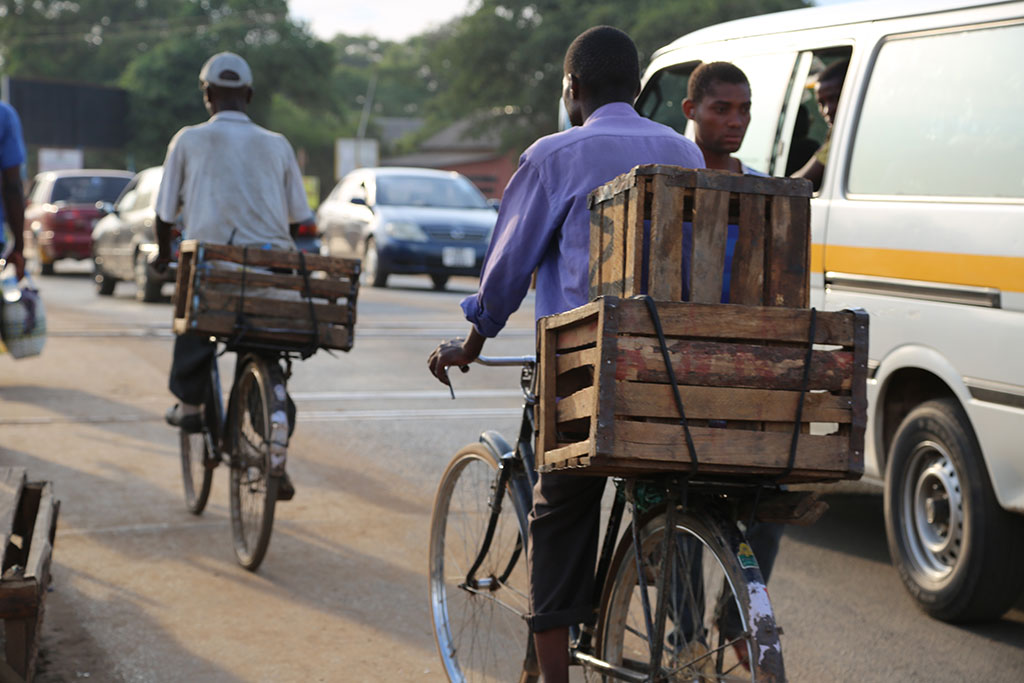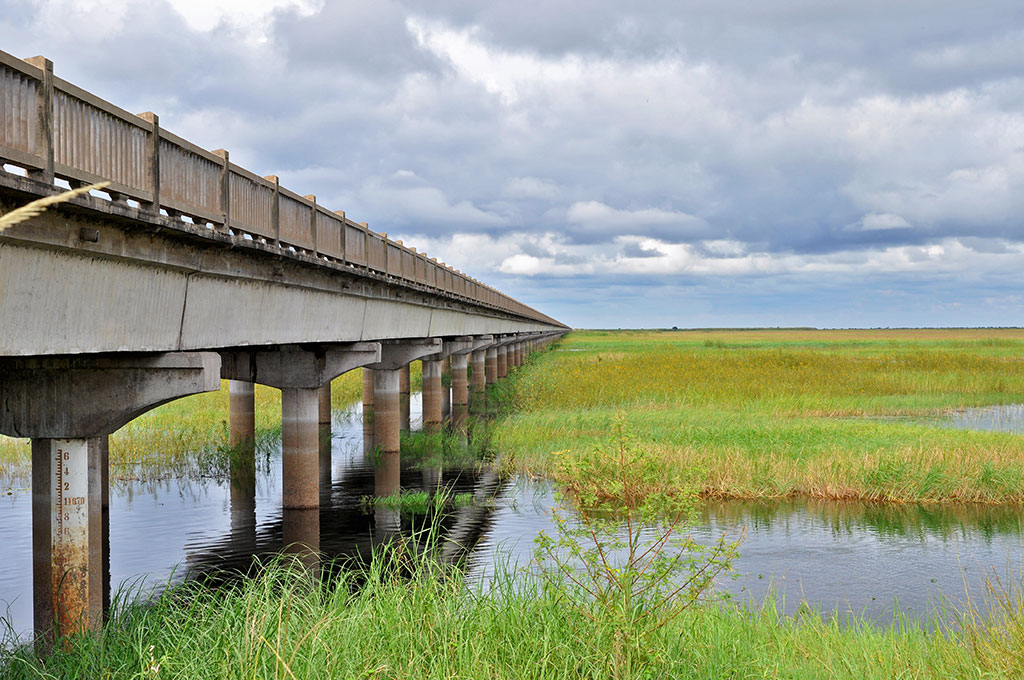 Travel by Air
Zambia has an extensive network of domestic and international airports plus a host of airstrips for light fixed-wing aircraft. Please see a full list of airports by province here. 
Lusaka, Ndola, Mfuwe and Livingstone all have major airports with several airlines flying to each one. Charter air companies fly to airstrips such as Royal and Jeki in South Luangwa National Park. Many of the bigger airports have undergone extensive upgrades and now offer credit-card facilities, Wi-Fi, business lounges, restaurants and even hotels.
Public Transport
In general, minibus taxis are plentiful but standards of cleanliness, roadworthiness and safety vary. They are the cheapest and most widely used form of public transport in Zambia.
Cabs are also for hire in bigger cities but may not always be metered so be sure to negotiate the rate or fee upfront. Have small denominations of US dollars or kwacha available in case change is not available. Many cab drivers are happy to hand over their cellular or mobile numbers so you can use them throughout your stay in their city and they often know good options for shopping, dining, sightseeing and so forth.
Formal chauffeur and transfer services linked to hotels and lodges are also available for staying guests and may be included in your room rate or overall itinerary cost.
Uber is not widely used. Ulendo Taxi is a ride-hailing app mostly used in Lusaka and Kitwe.
Travel by Bus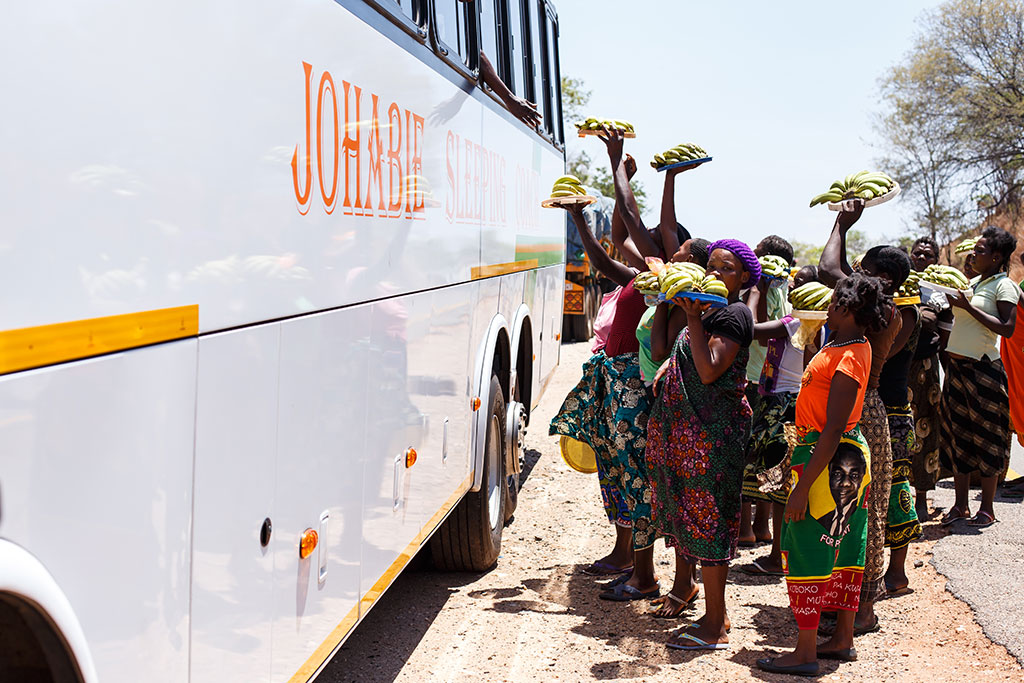 Long-range buses regularly depart Lusaka for other large towns from the main bus terminus in Dedan Kimathi Road. There are also inter-country services to Harare in Zimbabwe and Johannesburg in South Africa.
Travel by bus can be slow and be sure to check the departure schedules. Routes from Lusaka can include Monze, Choma, Livingstone, Mongu and Sesheke. Some buses go as far as Kazangula on the Botswana border and Katimamulilo on the Namibia border.
The inter-city bus terminus in Livingstone is on Mosi-oa-Tunya Road.
Travel by Road
Zambia has over 91 000km / 56 000mi of roads divided into trunk  (inter-territorial) roads, main (or territorial) roads and district roads (that connect rural areas to trunk and main roads). Trunk and main roads are mostly tarred while district roads can be anything from partially paved to gravel and dirt (note that unpaved or tarred roads can be impassable in the rainy season and areas with black cotton soil can be especially badly affected).
All trunk and some main and district roads are tolled with toll gates being administered by the National Road Fund Agency (NRFA) and Road Development Agency (RDA). Be sure to factor tolls into your budget and carry low denominations of cash to pay them.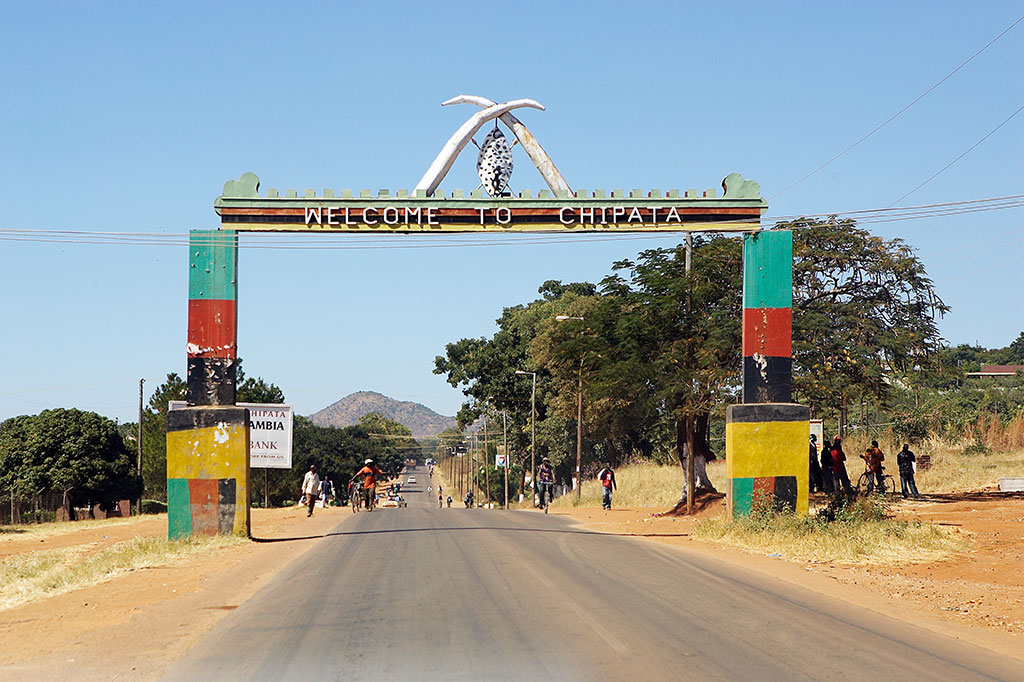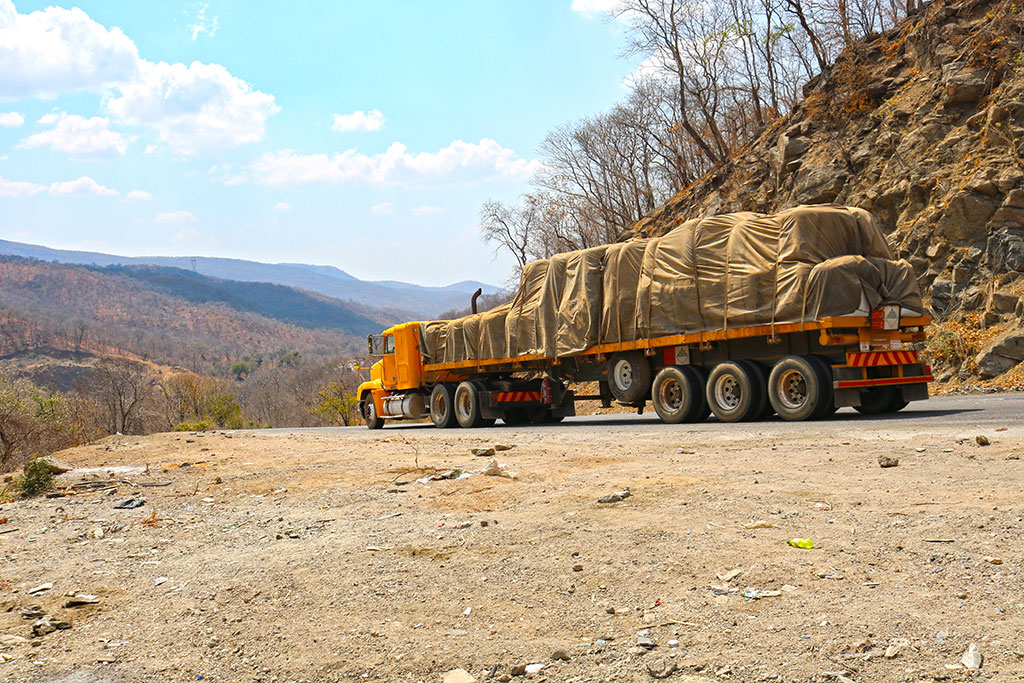 If you're doing a road trip through Zambia it is a good idea to carry a range of tools and essential spares with you. At least two spare wheels and tubes are a must due to the condition of some of the roads, although most have improved vastly.
Spare jerry cans of fuel and water, a tow rope, compressor, winch and a spotlight are useful items to have. Many of the villages along the main routes offer tyre-mending services at reasonable fees. Road maps are available in Lusaka from the Tourist Board in Lusaka Square in Sapele Road, just off Cairo Road (T2).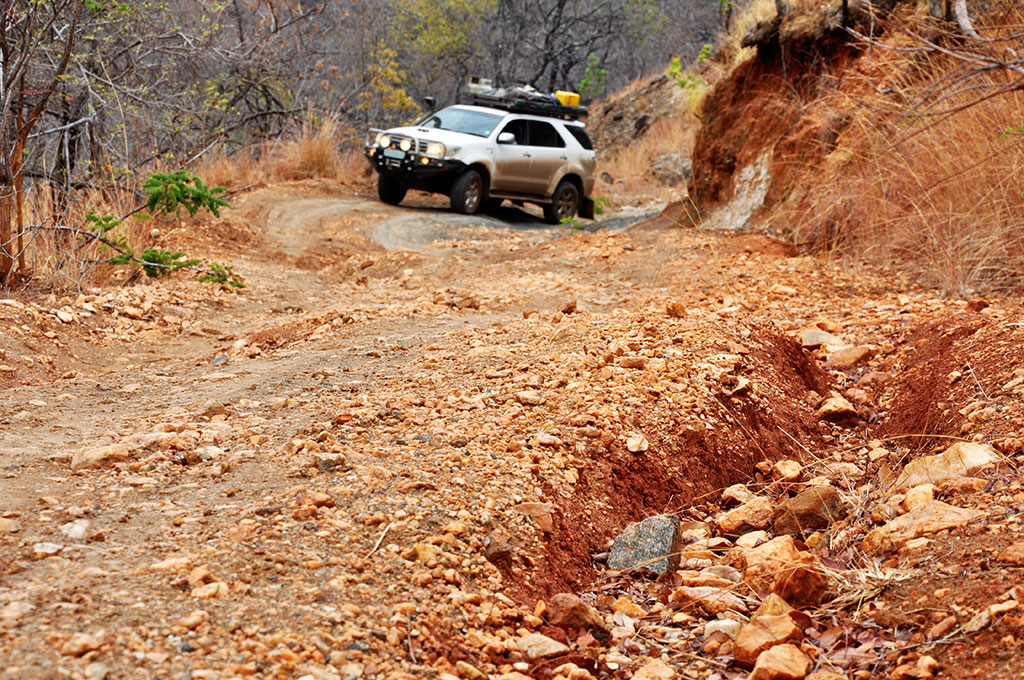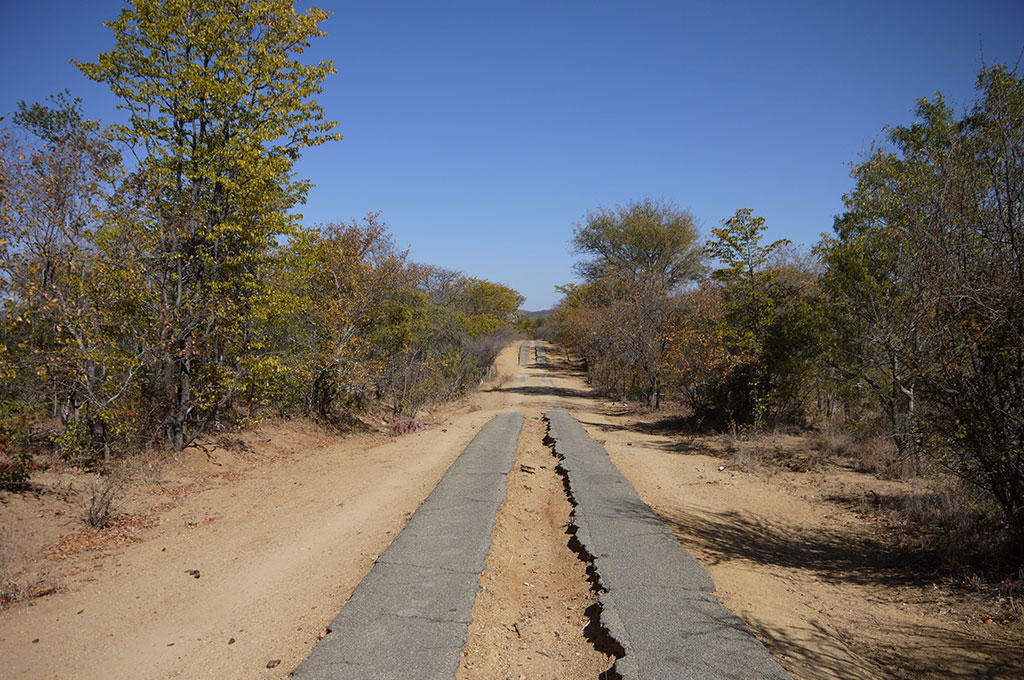 Drive carefully, especially at night, because many road markings are non-existent although upgrades and rehabilitation are in progress. Watch out for animals in the road, vehicles without lights, pedestrians (including children), unannounced roadworks, unpredictable drivers and broken-down trucks with no warning triangles. If you see a tree branch in the road, slow down immediately: these are often improvised warning triangles and there's bound to be a truck or car in the middle of the road up ahead.
Never leave valuables in your car especially in Lusaka. If possible, make sure you have an alarm system or steering wheel locking device. Car theft and break-ins happen but are avoidable if you're careful.
The gravel roads on the minor routes (district roads) are fine to drive without a 4×4 but more remote places do require a 4×4 vehicle, ideally driven in convoy. Be sure to have all your vehicle papers on hand as you're bound to encounter a few roadblocks and if you ever need to stop, pull well off the road.
Find everything else you need to know about self-drive through Zambia on our Navigation and Driving page.
Driver's Licences
Visiting drivers must hold an international driving permit (IDP). Driver's licences from other countries are not valid except SADC countries (Angola, Botswana, Comoros, Democratic Republic of Congo, Eswatini, Lesotho, Madagascar, Malawi, Mauritius, Mozambique, Namibia, Seychelles, South Africa, Tanzania and Zimbabwe). If you are not a citizen of a SADC state, you must produce an IDP.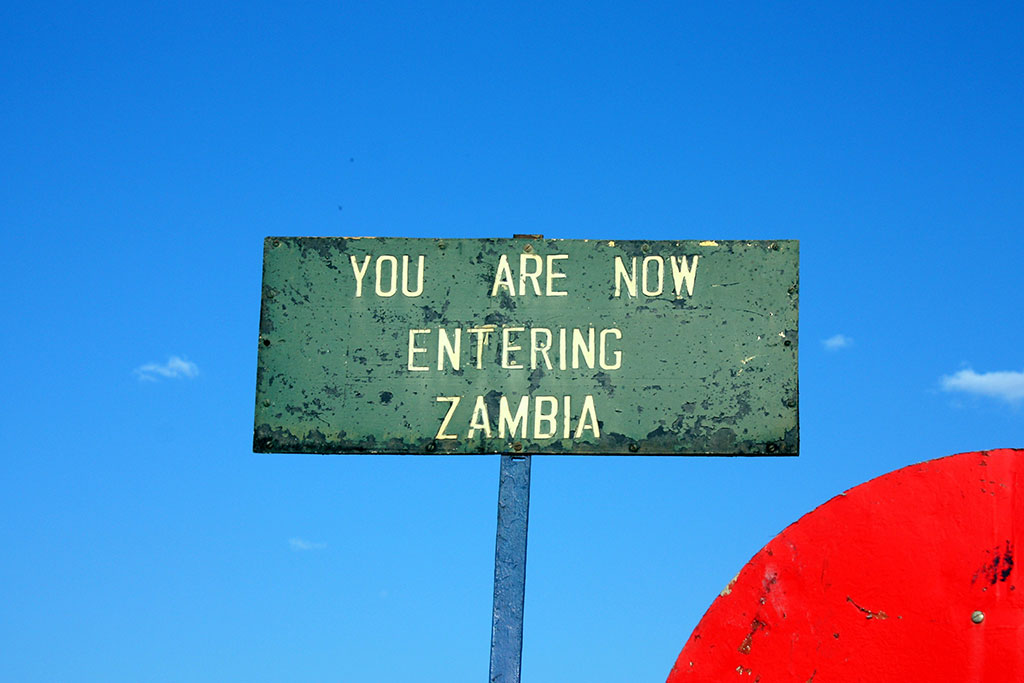 In Zambia, drivers drive on the left hand side of the road.
The general speed limit on national highways and secondary roads is 100km/h / 62mi/h, and in urban or built-up areas 65 km/h / 40mi/h unless otherwise indicated.
Vehicle Permits
To bring a vehicle into Zambia you must obtain a temporary import permit (TIP) or, depending on the country of origin of the vehicle, a carnet de passage (especially if the vehicle will be in Zambia for three months or more).
If the driver is not the owner of the vehicle, they must have a letter of authorisation from the owner for use of the vehicle in Zambia. Your local AA (Automobile Association) office should be consulted before leaving for Zambia to check whether any of these conditions have changed.
Generally, the following documentation is needed to drive a vehicle into Zambia:
Valid passport of the driver
Certified copy of the vehicle registration papers (in the name of the driver)
Letter of authority from the registered owner if the driver is not the owner of the vehicle
If the vehicle is still being financed or paid off, a letter of authority from the relevant bank stating travel date
Up-to-date vehicle licence
Police Clearance Certificate (if travelling through the Chirundu border post between Zimbabwe and Zambia)
Compulsory third-party insurance obtained at the border post
Safety items: red-and-white reflective tape on both sides of both bumpers; warning triangles; T-sign if towing a trailer; and a compulsory fire extinguisher for all vehicles carrying jerry cans of extra fuel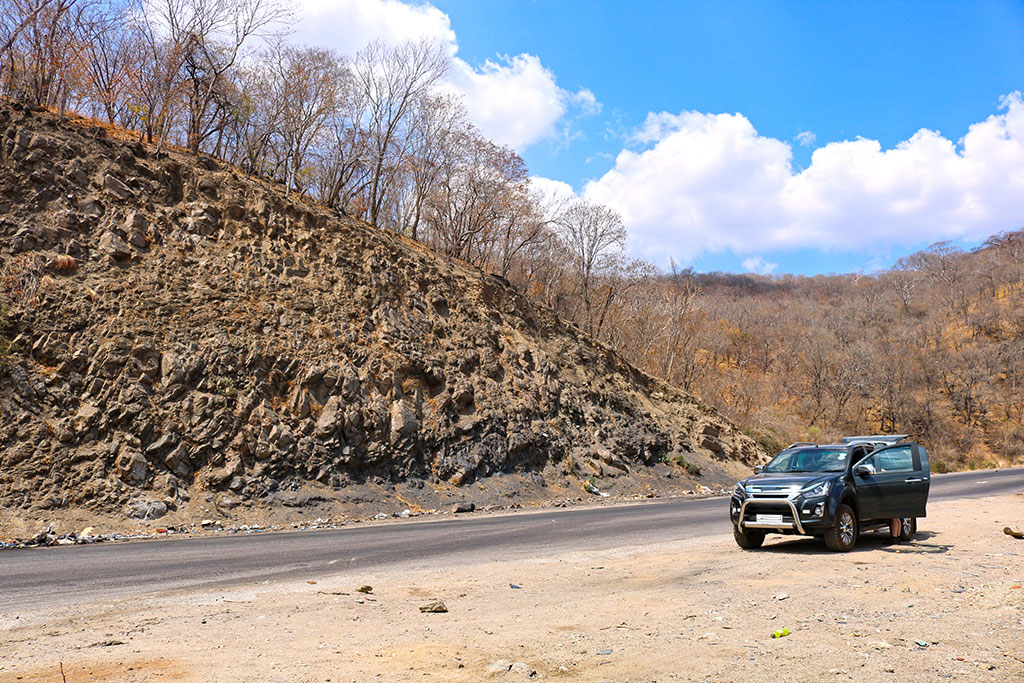 Car Hire
There are many car hire companies in Lusaka, Ndola, Kitwe and Livingstone, offering a range of vehicles. Some offer a flat weekly rate, but most charge a daily rate plus mileage, insurance and petrol.
International car rental brands generally have a presence at the international airports.
Petrol and Diesel
Petrol and diesel can generally be readily obtained in all major towns but shortages can happen in the very remote areas so make sure you have spare fuel for emergencies. Both petrol and diesel get more expensive the further away you are from the railway lines.
Unleaded petrol is available at most stations. If travelling in the more remote areas be sure to take extra supplies as availability is not always guaranteed. If it's an emergency, try the local markets. They sometimes have cans of petrol for sale.
Remember that it is compulsory to carry fire extinguishers if you are carrying spare fuel.