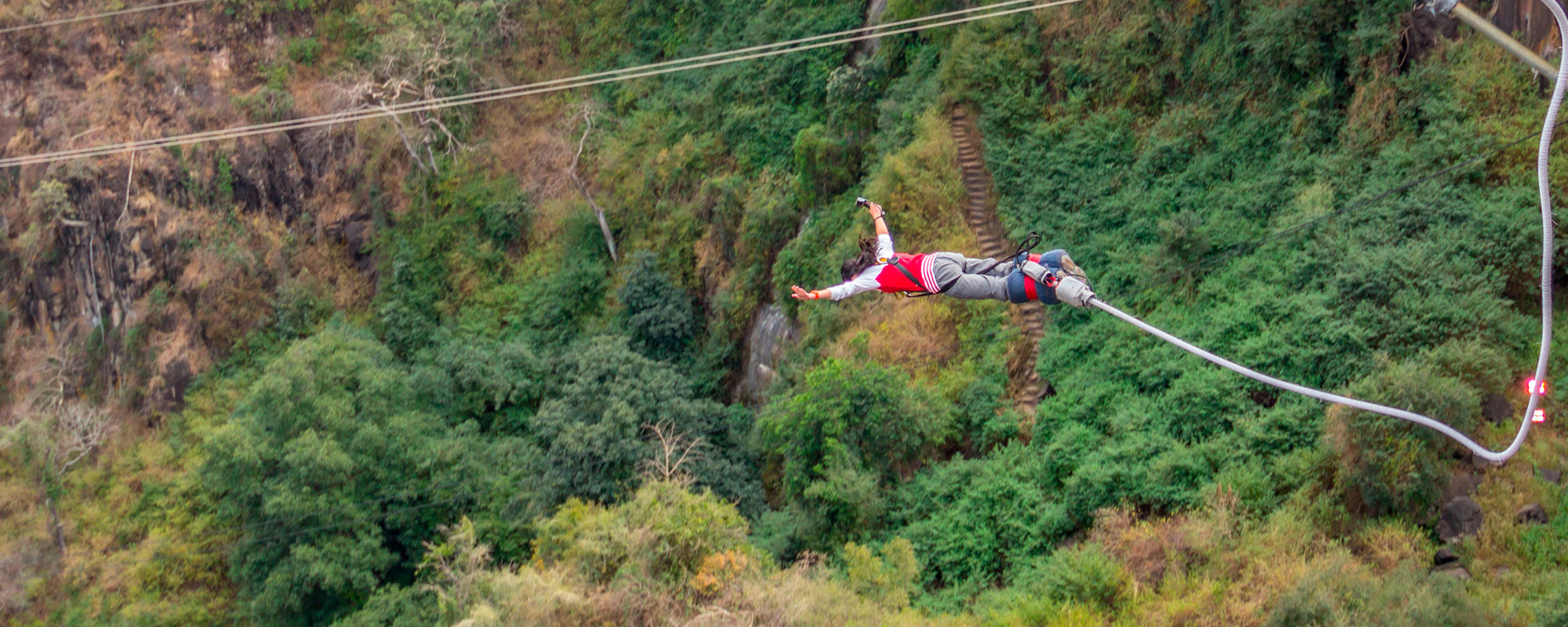 BUNGEE JUMPING
One of the highest bridge jumps in the world in the most spectacular setting!
This must be the ultimate adrenaline rush, as you leap into space, free as a bird, saved from the swirling water below by the rebound of the cord, then hurtled upwards again at great speed. It's an indescribable feeling!
Imagine counting down, 'Three…Two… One… Bungee!'
Against all better judgement you throw yourself head first into the void where you fall and fall and fall… If you can put aside the knowledge of being completely at the mercy of a piece of cord, it's an utterly blissful feeling. Your freefall is for 70 metres / 230 feet off the Victoria Falls Bridge, which is 111m / 364ft high above Batoka Gorge.
OPERATORS OFFERING THIS ACTIVITY