THINGS TO DO IN ZAMBIA
Zambia is one of Africa's fastest-growing economies, a trend mirrored by the ever-increasing numbers of tourists flocking to this rich and diverse Southern African nation. Long celebrated for its peaceful history, rich and fertile land, and the incredible natural wonders of Victoria Falls and the Zambezi River, it is perhaps the sheer wealth of activities available to travellers that has seen Zambia rise up the destination rankings.
Zambia has a long heritage and well-established reputation as one of Africa's top safari destinations and with such lush landscapes and so many different parks and safari activities to enjoy, it's not hard to see why.
On top of this, Livingstone is known as one of Africa's action activities and extreme sports capitals, rivalling Cape Town in South Africa and Swakopmund in Namibia. Zambia is also one of the safest countries in Africa, making it easy to get out there and experience it in all its glory. And if all that activity gets a little too much, there are many more leisurely options, too.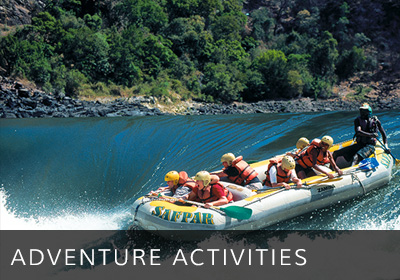 Zambia offers a range of experiences, from more sedate excursions such as guided walks under the famous railway bridge to the more adventurous options like white-water rafting down the raging rapids of the incredible Zambezi or bungee jumping over Batoka Gorge.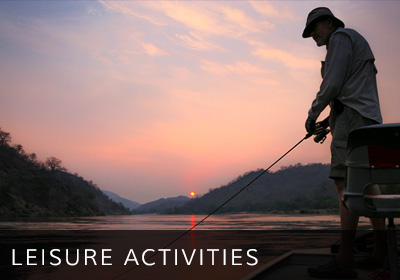 When it is time to kick back and enjoy time off, Zambia doesn't disappoint. Unwind in a luxurious spa, play a round of 18 holes, explore a village or go on a sunset river cruise. While many people think that Zambia is a destination only for adrenaline junkies, there is a lot to do that will help you relax and de-stress during your time in this magnificent destination.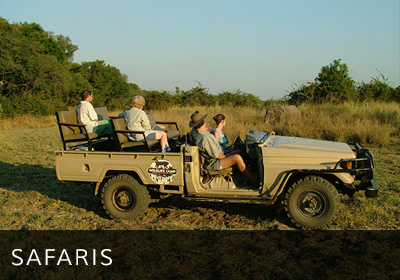 Zambia is home to numerous fantastic national parks and a wide spectrum of Africa's most interesting flora and fauna. And there are any number of ways to enjoy this wilder side of the country and entice both safari first timers and old hands.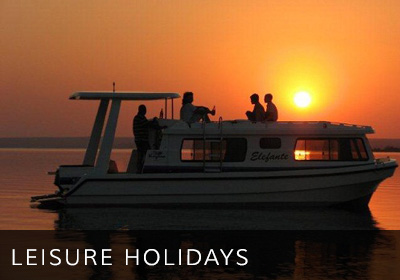 For those of you who have seen enough wildlife or had their fair share of adrenaline rushes, and prefer to take things easy, Zambia has plenty of quiet and peaceful places to enjoy a spot of fishing or a relaxing cruise on a private houseboat.