OTHER ACTIVITIES IN ZAMBIA
Apart from the many adventure and adrenaline-rush activities Zambia offers, there are many more leisurely options as well. These include cruises on the upper Zambezi in multi-level cruise boats, stress relief and pampering at a spa, a day of golf or even clay pigeon shooting, an insight into Zambia's cultural heritage or even a trip to hidden waterfalls.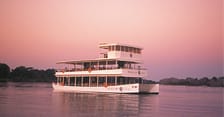 RIVER CRUISES
Luxurious cruises are available on the Zambezi River above the Victoria Falls. Experience the surrounding tranquillity, birdlife, emerging hippos, basking crocodiles and the glorious sunsets. There are breakfast, lunch or sunset cocktail cruises available.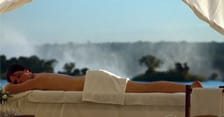 SPAS
Several lodges and hotels have spas for your relaxation. On offer are various massage therapies, including the traditional Zambian Ukuchina massage, manicures, pedicures and a range of specially designed facial and anti-ageing treatments. Most are available in Livingstone, South Luangwa, Lower Zambezi, Lusaka and Kapishya Hot Springs.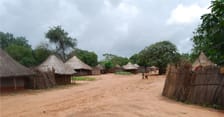 CULTURAL TOURS
Get a taste of authentic Zambia on a tour to a local village. In Livingstone you can go on a cooking tour with a guide who will take you to the market to buy some ingredients and then on to a village where you can help prepare a meal in the traditional Zambian way. You can also attend one of the annual traditional ceremonies that have great historic significance and are not designed for the tourist market.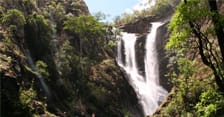 WATERFALL TOURS
Northern Zambia is renowned for its waterfalls that are scattered throughout the area. Several operators will tailor-make a tour that takes you on a circuit visiting as many as possible – and there are more than 15 to choose from. Other highlights along the way can also be included like ancient caves, hot springs, an old English-style manor house and Kasanka National Park.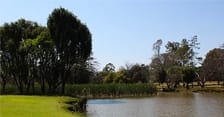 GOLF
Tourists and travellers to Zambia are welcome to visit clubs for a round of golf at the more than 15 courses dotted around the country.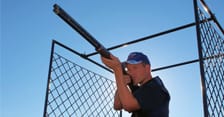 CLAY PIGEON SHOOTING
Test your marksmanship at Lusaka's clay pigeon shooting range. Practise your accuracy and aim using a shotgun or a rifle to hit a clay disc as it is shot into the air. This activity is easily tailored to suit enthusiasts of all ages. No experience is necessary and supervision is provided by qualified staff.