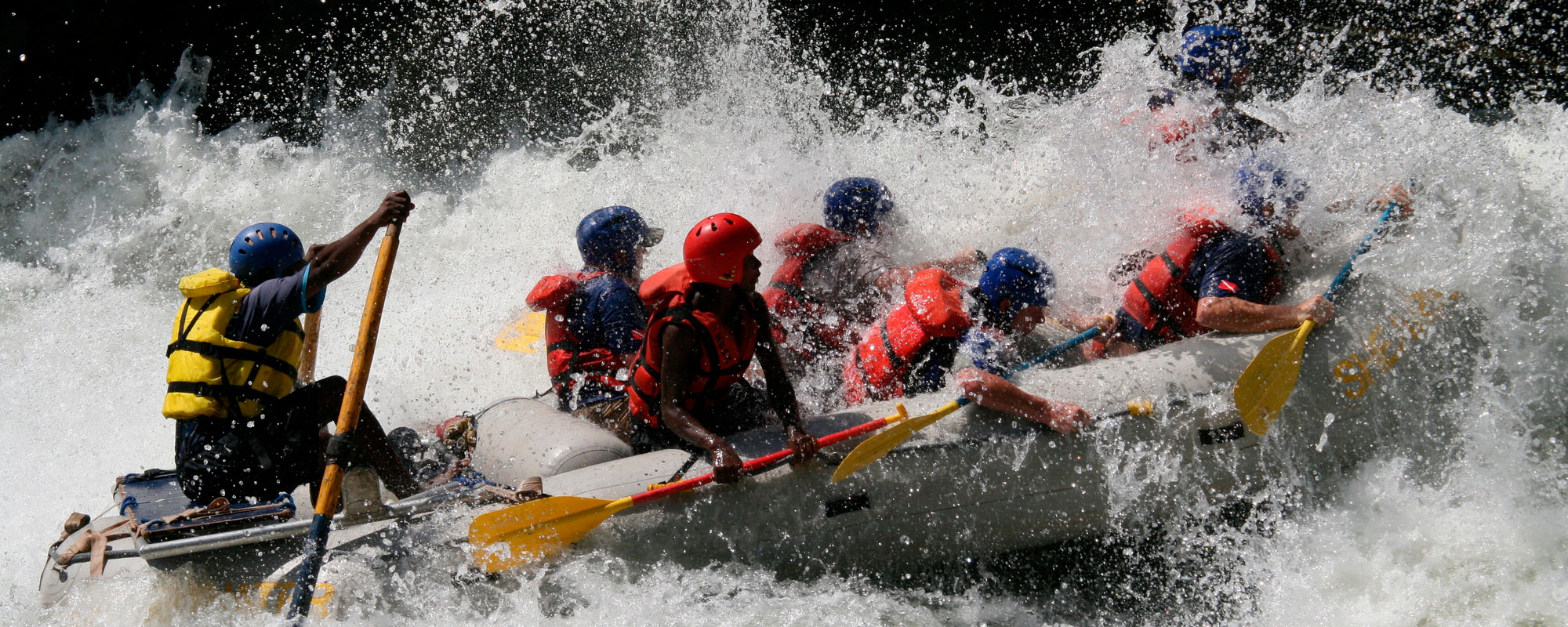 KAYAKING
Another way to experience the incredible power of the Zambezi below the Falls is to paddle the rapids with seasoned white-water rafters.
After taking receipt of your paddle, life jacket and helmet at the top of the gorge, and an easy walk down to the Boiling Pot, you will receive a comprehensive safety briefing and a practice session prior to commencing your trip.
An experienced white-water guide will steer the boat through the rapids with you adding your support.
The trip is run in conjunction with a rafting trip for added safety and it will be up to you, and your personal guide, to ensure that you stay in the kayak or you could end up swimming the rest of the rapid! Although no previous experience is required, there is a minimum age limit of 15 years, a reasonable level of fitness is necessary and there is a weight limit of 90kg / 198lb. Trips run all year round but the routes may vary depending on water levels. Low-water season is between July and January, and high-water February to June (when the Zambezi is in full flood thanks to the summer rains).
The gorge itself varies from 140m / 460ft to 250m / 820ft deep, making for striking views to compliment the high level of sheer excitement. Rapids are graded from three to five, and are broken up with serene pools where you can catch a break before the next set of action.
For a full-day trip, breakfast and a picnic lunch are usually provided, and at the end of the day, after climbing back out of the gorge, there is often a full barbeque with ice-cold beers and soft drink.
OPERATORS OFFERING THIS ACTIVITY