BUYING FOOD AND WATER IN ZAMBIA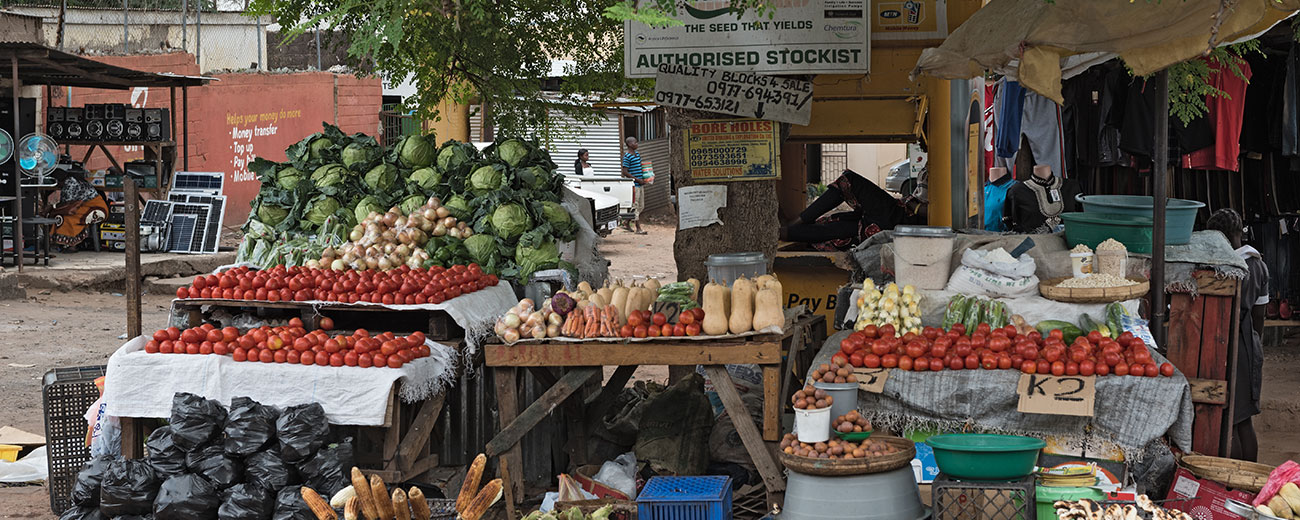 INTERNATIONAL GROCERY SHOPS
Many bigger towns have small malls and shopping centres with formal grocery stores where you can stock up on regular items. Ranges may not be as wide as in South Africa and some specialist items might not be available but basics are always in stock.
Shoprite has stores in Chingola, Chipata, Chirundu, Kabwe, Kasama, Kitwe, Livingstone, Luanshya, Lusaka, Mansa, Mazabuka, Mongu and Solwezi.
Woolworths has branches in Kitwe and Lusaka.
Pick n Pay stores can be found in Chingola, Kashenshi, Kitwe, Luanshya, Lusaka, Mufulira, Ndola and Solwezi.
WATER
Tap water in the major towns is purified and perfectly safe to drink. In the more remote areas always boil it first, except if you're staying at a lodge or hotel where drinking water is boiled already. Bottled water is readily available in the bigger towns.
Some campsites will let you know if their borehole water is safe to drink but if they don't then be sure to ask first.
Don't be tempted to drink river water as Zambia experiences occasional outbreaks of schistosomiasis, also known as bilharzia.
SEASONAL FRUIT AND VEGETABLES
Depending on the seasons you will also find small subsistence farmers and local market stalls selling vegetables and fruit on the side of the road. You will find tomatoes, potatoes, corn on the cob, butternut squash, cabbage and – depending on the season – fruits such as mangoes, pineapple and watermelon. This is safe to buy and eat as long as you rinse or peel it. Try masuku (wild loquats) and even mawuyu (baobab seeds).
It's best to have kwacha in very small denominations when buying from street vendors or in a marketplace.
STREET FOOD
Use your discretion and choose the busiest stall as this is the one where food is freshest because of the high turnover. Delicious options include roasted peanuts, vitumbuwa (deep-fried fritters), ifinkubala (fried caterpillars) and inswa (roasted flying ants).