ZAMBIA'S SPECTACULAR WATERFALLS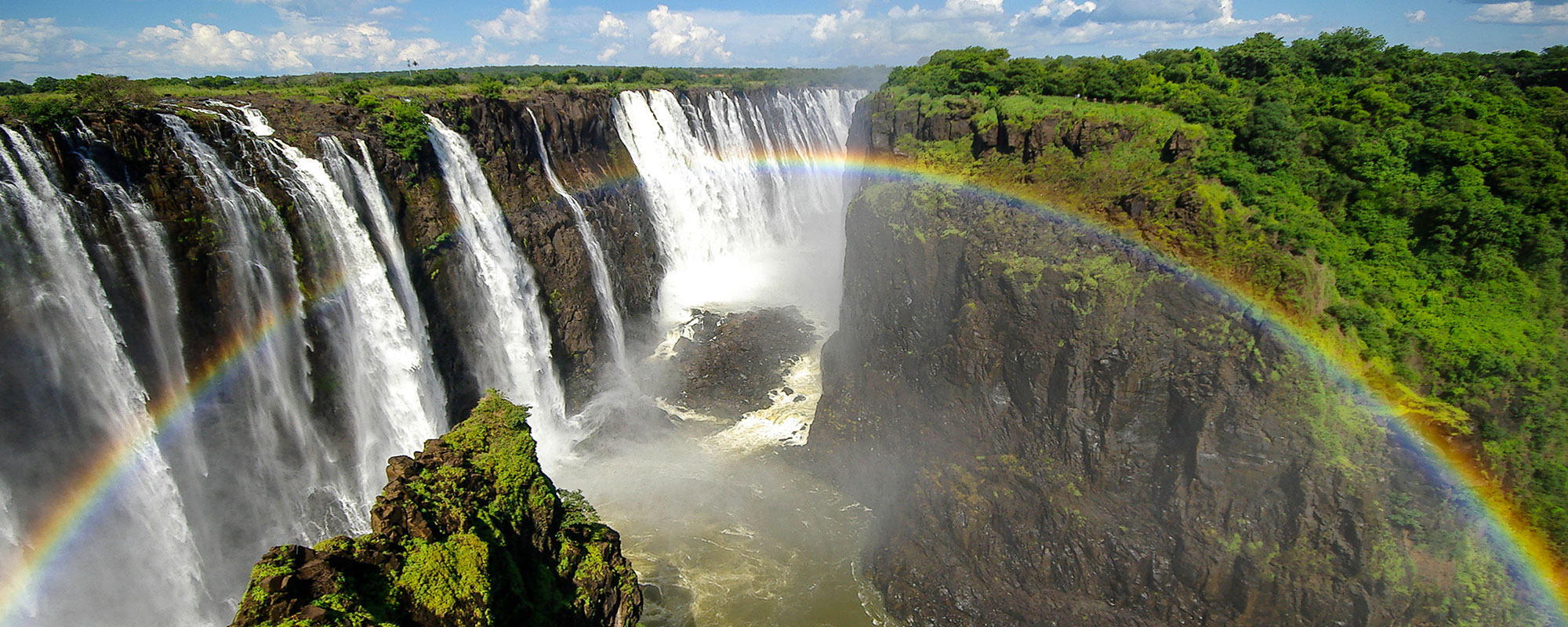 Zambia is one of the most water-rich countries in Africa and its many rivers cascade into fabulous displays of falling water as they wind over the undulating landscape. The most spectacular is, of course, the not-to-be-missed Victoria Falls but there are 17 other beautiful waterfalls dotted around the country. 'Waterfall tours' are becoming a popular trip providing access to these out-of-the-way delights as well as opportunities to see rural village life in Zambia.
NORTHERN WATERFALLS
The northern provinces of Zambia are very remote and uncommercialised. A two- or three-week self-drive circuit from Lusaka is the most practical way to explore these off-the-beaten-track areas. The northern waterfalls – from Mumbuluma to Chipoma – are like finding the treasure chest from a secret map. Some of them have no tarred roads leading to them so it's quite an adventure locating them. The villagers are always helpful and will tell you what they know about the traditional lore behind each waterfall, all of which are viewed as sacred places (be respectful when exploring and taking photos or footage). Several operators offer tours around these areas and include visits to villages to get a feel of authentic rural life in the beautiful unspoiled Zambian countryside.