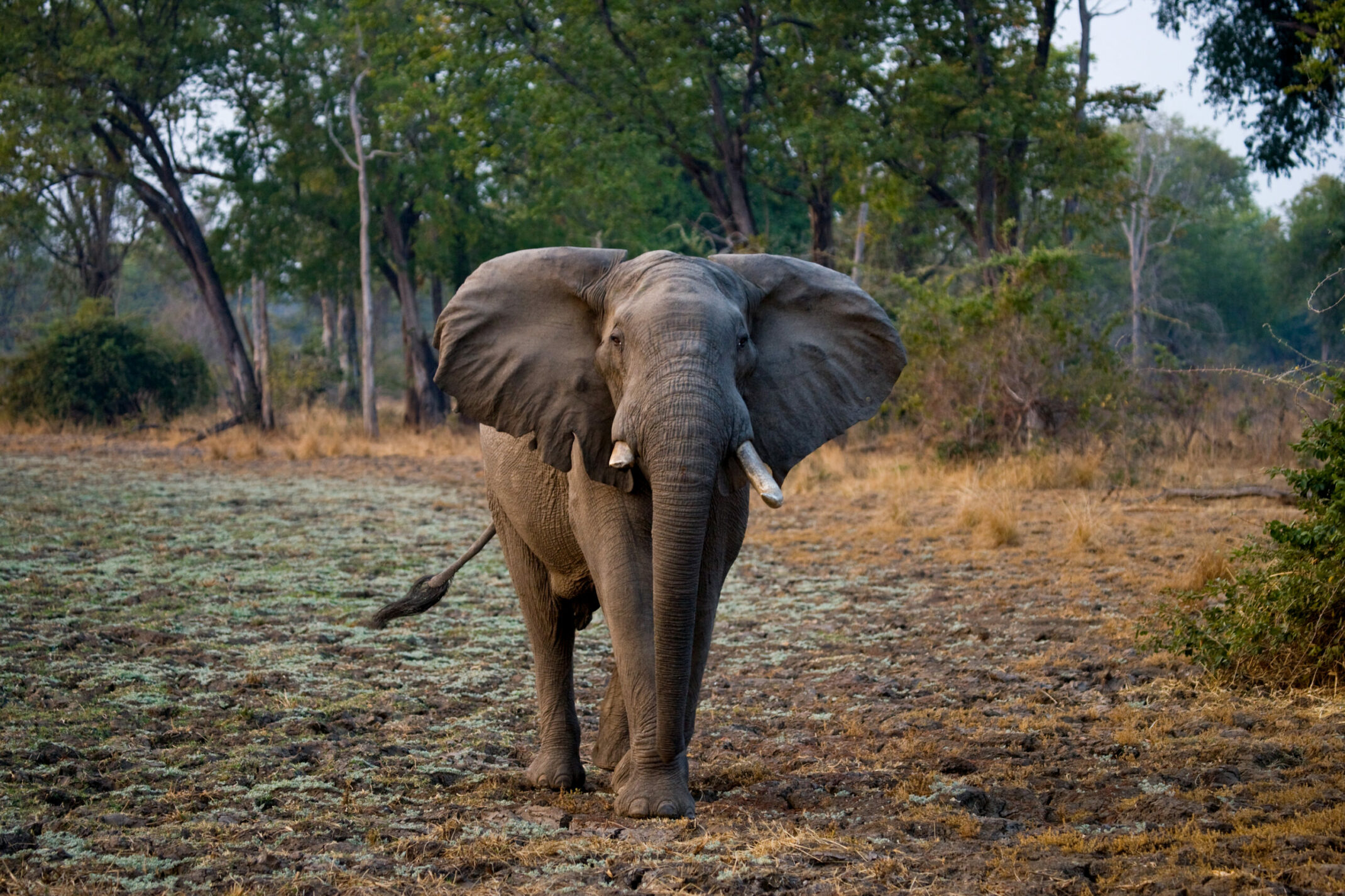 The Elephant Charge Trail Run is a trail-running event in which teams of two are required to hit 10 checkpoints – in any order – in the shortest time across dense Zambian bush. You have to decide whether to use roads, which are easier but may be longer, or make trails through thick vegetation in straight lines between points, which could be faster but more taxing.
This is a unique race that combines speed, orienteering and bush skills to raise funds for The Elephant Charge and is the sister event to the 4×4 challenge. To make the race even more exciting, it is held in a remote location about two or three hours' drive from Lusaka. The exact spot is only revealed three days before the event kicks off.
How the run works
To complete the race, competitors (in teams of two for safety) must visit 10 checkpoints and return to the HQ starting point. Runners may complete the checkpoints in any order as there is no set routing: this is where orienteering comes in. Checkpoints are usually spaced about half a kilometre to two kilometres apart in rugged terrain. The straight-line shortest distance in which the course can be completed is generally 17km to 20km while the entire course typically fits in a total area of 25km² to 30km².
At 6pm on the day before the event, competitors are given a course map marked with the GPS co-ordinates of checkpoints and access roads. It is up to each team to choose their route in order to complete the course in the fastest time possible. Running on the roads will result in a much longer distance covered but on better ground. Taking off-road shortcuts may save distance but can be slow-going in steep or dense terrain. Navigation is key and a suitable GPS device capable of recording a track but not connected to cellphone signal is essential.
The course is shared with The Elephant Charge 4×4 event. This is not a problem as the runners move at greater speed than the cars. Trail runners and vehicles are only likely to meet at checkpoints as only a maximum of 30 cars compete.
Checking in
The course is overseen by a team of organisers and checkpoint marshals. All checkpoints are manned and have refreshments available for competitors. A first-aid ambulance is at HQ and there is normally a helicopter on site in case of emergencies. Checkpoint marshals are in radio contact with HQ to keep track of the progress of all competitors around the course to ensure their safety.
Other important details
This is not a trail event for beginners. You will be running in untamed bush and very technical terrain in hot temperatures. There are no dangerous wild animals like elephants or lions.
You have to set up your own self-sufficient campsite. Only toilets are provided.
Team entry fees are USD50.
Minimum team pledge is USD250 but more is always encouraged as this is a fundraiser for conservation initiatives in Zambia.
You will have to consider carrying water and food for 24 hours as well as items like insect repellent.
Dates and times
Runners' briefing: 6pm Friday 29September 2023
Race start: 7am Saturday 30 September 2023
Race finish: 3pm Saturday 30 September 2023
The winners takes it all…
While the main prize really is about the personal satisfaction of conquering the course and raising money for conservation, the organisers also lay on a few trophies:
Trophy for the most sponsorship raised by a running team.
Trophy for the shortest net time by a running team. Each team's time is reduced by three seconds for each US dollar of sponsorship raised.
Trophy for the quickest time.
To enter
Go to Elephant Charge 2023 for all the details. Good luck! May the best team win!
Photo: Andrey Gudkov | Dreamstime