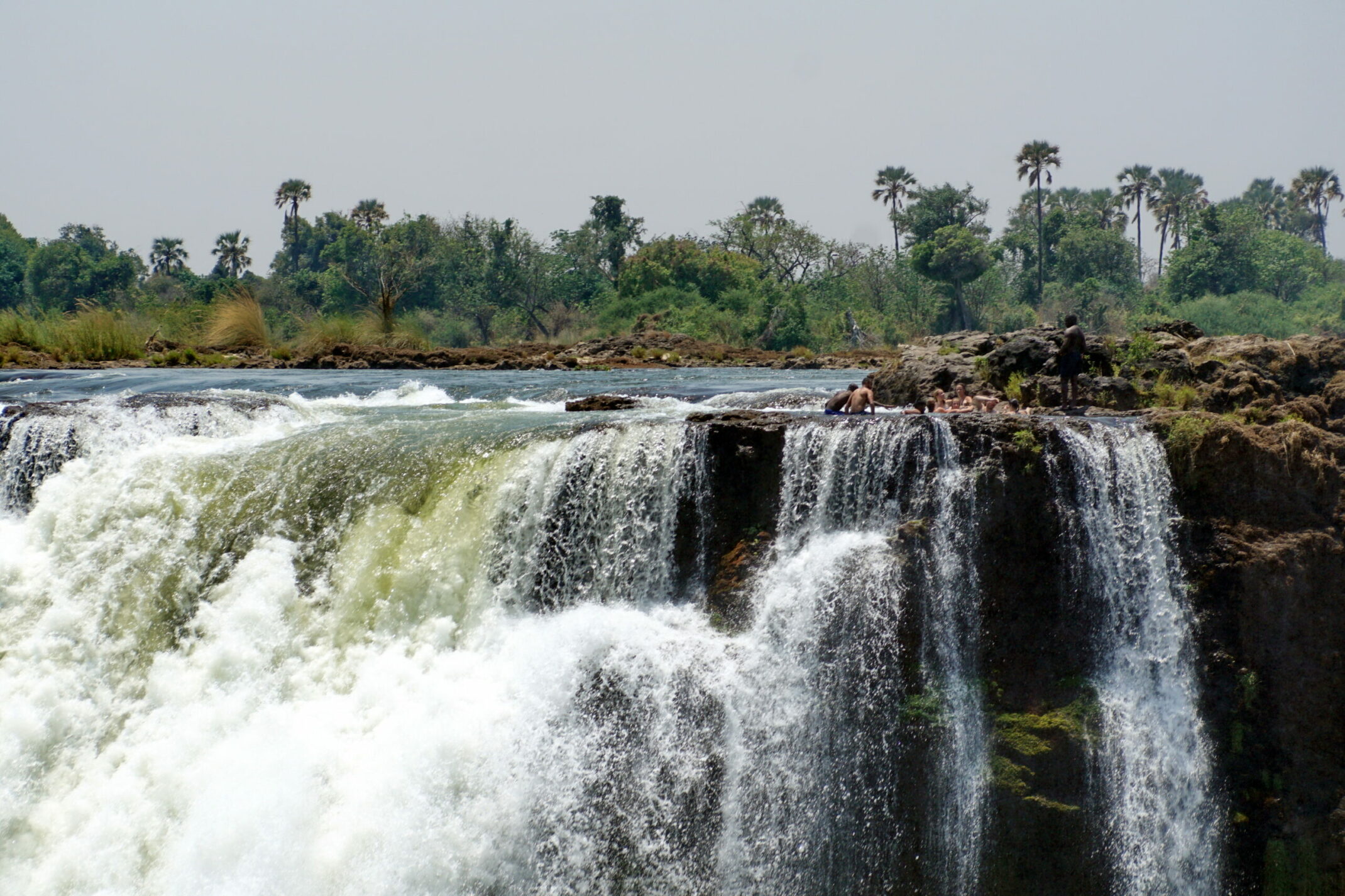 It's the day we all wait patiently for: when water levels and the current are considered safe enough to open Devil's Pool at the Victoria Falls to the public.
The pool officially opened on 20 August 2023 with a waiting list of bookings. This activity can only be accessed by booking a pre-determined slot with a registered guide who will ensure your safety on the precipice of the Falls.
Time slots are strictly managed so that everyone gets a chance to experience the thrill of being right on the edge of a 103-metre / 338-foot drop down into the tumultuous chasm below (that's about a 35-storey building!). The minimum age is 12 to be in the pool itself and all children must be accompanied by parents or guardians.
Devil's Pool is generally closed by January, remaining off limits as the strong current can easily sweep swimmers off the side.
White-water rafting
The low-water white-water rafting season generally opens in August, too, running until about January when the summer rains begin to ramp up water levels and heighten the current. Gentler waters make it possible to tackle the Boiling Pot just below the Falls and 23 rapids in total. This is one of the premium river rafting destinations in the world!
PHOTOS Askme9 and Angela Perryman | Dreamstime