Nestled along the mighty Zambezi River, Lower Zambezi National Park is a true gem in Zambia's tourism crown. This pristine wilderness area offers a unique and unforgettable experience for nature enthusiasts, adventure seekers and wildlife lovers alike. From breath-taking landscapes to thrilling activities, here are the Top 5 things to do in Lower Zambezi.
1.Game Drives
One of the main attractions of Lower Zambezi National Park is its remarkable wildlife. Embark on an exhilarating game drive to witness some of Africa's most iconic animals. As the sun sets over the Zambezi, you may encounter elephants, lions, leopards, buffalo and more in their natural habitat. The park's knowledgeable guides will ensure you get the most out of this safari adventure, providing insights into the area's rich biodiversity.
2.Canoe Safaris
For a more immersive wildlife experience, hop into a canoe and navigate the pristine waters of the Zambezi River. Canoe safaris offer a unique perspective, allowing you to get up close and personal with hippos, crocodiles, and a variety of bird species. The serenity of the river combined with the thrill of wildlife encounters make this activity an unforgettable highlight of any visit to Lower Zambezi.
River Horse Safaris operates safe, reliable kayaking expeditions on the Zambezi with camping set up along the way.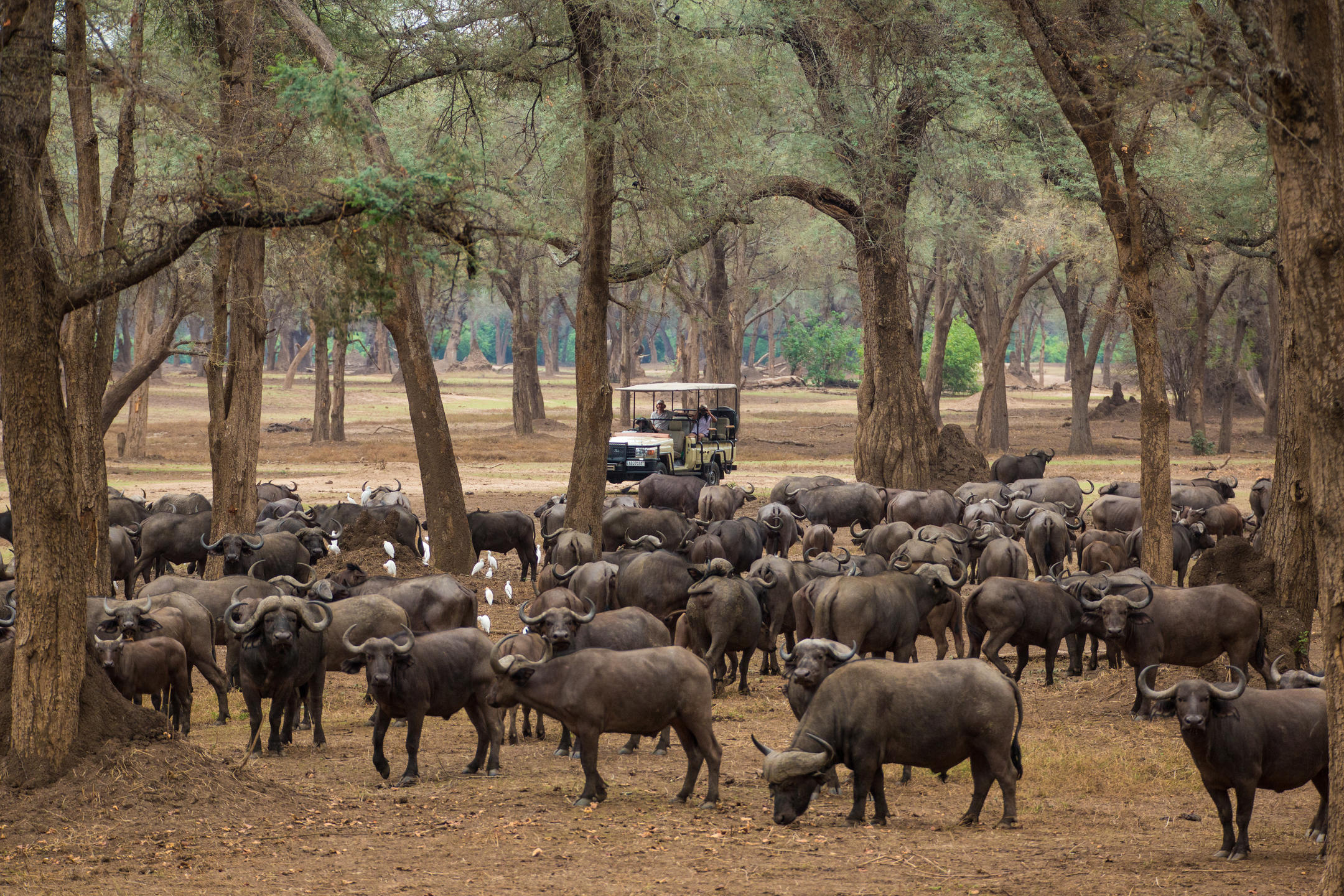 3.Fishing Expeditions
Lower Zambezi is renowned as a world-class fishing destination. The river teems with various fish species, including the famous tigerfish. Fishing enthusiasts will relish the opportunity to cast their lines and engage in some exciting catch-and-release angling. The catch of the day could be a record-breaking fish, making every moment on the Zambezi a thrilling adventure.
4.Walking Safaris
For those seeking a more intimate connection with nature, walking safaris are an ideal option. Accompanied by experienced guides, you can explore the park on foot, learning about its flora and fauna in a more immersive way. Witness the smaller wonders of the bush, from tracks and signs to hidden gems often missed during vehicle safaris.
5.Sunset Cruises
Sunsets in Lower Zambezi are nothing short of spectacular. Unwind on a tranquil sunset cruise along the Zambezi River as you watch the sky transform into a canvas of vibrant colours. These cruises often include refreshments, providing a perfect setting for relaxation and reflection after a day filled with excitement.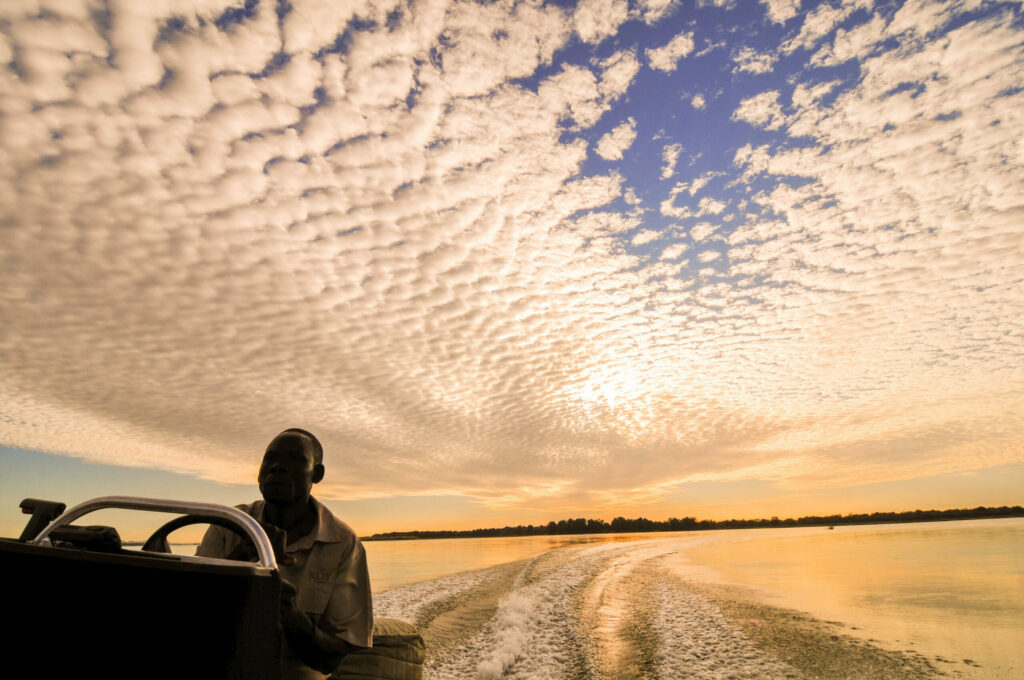 Where to Stay
There are accommodation options to suit every preference and budget. Here are some of the best:
Lodges
Kanyemba Lodge Overlooking the Zambezi River.
Lower Zambezi Lodge  Situated in the Chiawa GMA on the Zambezi River at the foot of the escarpment.
Royal Zambezi Lodge Located on the opposite bank to Zimbabwe's world-renowned Mana Pools National Park.
Time + Tide Chongwe River Camp Set at the confluence of the Chongwe and Zambezi Rivers.
Zambezi Grande Private Game Experience Situated just outside the park.
Camps
Anabezi Luxury Tented Camp In the heart of the park and named after the beautiful winterthorn trees.
Chula Island Camp Situated on Katengahumba Island, separated from the mainland by the Discovery Channel, famous for kayaking.
Kutali Camp Located in a winterthorn forest on secluded Kulefu Island in the remote eastern sector.
Lower Zambezi National Park is an exceptional destination that offers a wide range of activities for all types of travellers. Whether you're an adventure seeker, a wildlife enthusiast, or simply looking to unwind in the lap of nature, this pristine wilderness has something special to offer. Plan your visit to Lower Zambezi and embark on an unforgettable journey into the heart of Zambia's natural beauty.
PHOTOS Anabezi Luxury Tented Camp and Royal Zambezi Lodge