Every day brave rangers set out to protect our wildlife and put their lives on the line to keep the innocent animals we adore so much safe. World Ranger Day, which is observed annually on the 31st of July, is a chance to honour the rangers killed or injured in the line of duty and to celebrate the critical work they do to protect our natural heritage for future generations.
This year marks the 10th anniversary of World Ranger Day, supported by the International Ranger Federation, their partner the Thin Green Line Foundation, and by individuals who support the work of rangers and the IRF, such as Rachel McRobb, the founder of Conservation South Luangwa.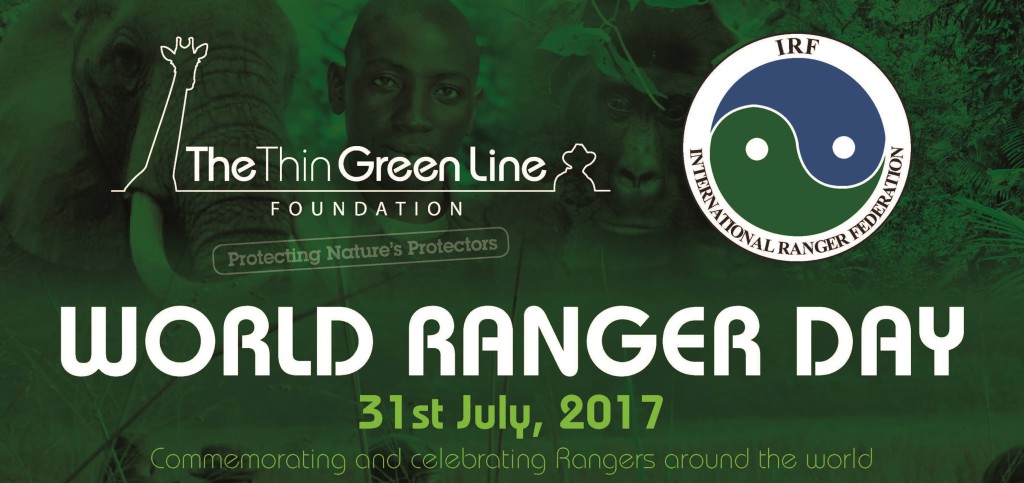 "Witnessing the countless horrors of poaching over and over again, especially the senseless results of snaring of all species, made me get up and try to help," says McRobb, who's been at the forefront of conservation in South Luangwa since the organization's inception back in 2003.
In a recent interview with Robin Pope Safaris, McRobb held nothing back and talked about elephant extinction, sniffer dogs and the biggest challenges that lie ahead for one of Africa's greatest national parks.
Robin Pope Safaris: What is an average day for a ranger in South Luangwa?
Rachel McRobb: Rangers /scouts are typically out on long 10-day patrols which could be reactive or proactive, or they may be on an anti-snaring day patrol, an ambush as a result of intelligence or attending to snared animal issues with myself and our vet. The work is intense and demanding and covers large tracts of land and with no luxuries as we know it.
RPS: What risks are involved for the rangers on the ground?
RM: There are daily risks from being shot at or attacked by poachers, ousted by communities and risks from being attacked by dangerous animals (crocodiles, elephants, buffalo and so forth).
RPS: Have there been any incidents of death or injury of a ranger as a result of poachers or other conservation activities?
RM: Luckily, Conservation South Luangwa has not lost anyone to a poaching incident as a result of gunfire, however we have sadly lost a couple of scouts over the years to animal attacks and vehicle accidents as a result of conservation work.
RPS: How has the introduction of sniffer dogs assisted in your activities?
RM: Our detection dog unit has greatly increased our results and also acts as a deterrent to would be traffickers; they need to think twice now about which route to be on in case the dogs are present. We currently have 5 dogs and 8 handlers and have just started training the dogs to track as well as detect so we expect this to help even more.
RPS: How has technology helped/hindered your conservation efforts?
RM: Cell phones are both a help and a hindrance. They are useful a lot of the time but also poachers use them so it makes it harder for us as everyone is informing everyone. Other technology such a thermal imagery is definitely helpful and investigations and intelligence databases help us too.
RPS: How do you deal with the conflict between human rights and animal rights?
RM: We have a human wildlife conflict mitigation project that helps communities to mitigate conflict in particular with elephants.
RPS: Which animal faces the biggest threat of poaching?
RM: Currently elephants in Luangwa are under threat, but we cannot forget about the hundreds and hundreds of small game caught in snares every year.
RPS: How big is the threat of extinction for the African elephant?
RM: Bigger than most of us can imagine.
RPS: What is the main reason for the poaching of these animals? Bush meat, ivory/horns/skin, human animal conflict etc.?
RM: Ivory at the moment.
RPS: What tools are poachers using for their activities?
RM: Muzzle loading guns and sport rifles for large game and often snares for small game.
RPS: How do you prioritize, with so many species in danger?
RM: Reducing elephant poaching is our main priority right now.
RPS: How do you think population increase has an effect on the future of Zambia's wildlife?
RM: This will have huge implications as people need land to farm and this is happening at a drastic rate on the boundaries of the national park.
RPS: What is the biggest challenge you face in wildlife conservation?
RM: Loss of habitat, human encroachment, political will and funding and resources.
RPS: What can we, as average citizens, do in our everyday lives to confront these issues?
RM: Tread lightly on the earth and leave as little negative impact as possible. This can range from littering, use of plastic bottles, electrical use, not cutting down trees, supporting conservation causes of your choice. Small steps go a long way. No need to try and save the whole world, just the part around you.
RPS: What has been your greatest achievement in your conservation efforts?
RM: Keeping CSL an almost wholly Zambian run organization, developing Zambian citizens and being proud to have so many Zambians in our organization working hard to protect South Luangwa's wildlife.
RPS: How do you see the future of South Luangwa's wildlife?
RM: In the long term, precarious. We need a solid land use plan for the game management areas that will limit uncontrolled development in the game management areas with a clear view in acting as a buffer zone for the national park. Unless this is achieved South Luangwa National Park will eventually become an island like most other parks in the world.
Many thanks to Robin Pope Safaris for sharing this topical World Ranger Day interview with us. For every night you stay at one of their South Luangwa camps, the safari company donates $5 to the Luangwa Conservation Community Fund which supports Conservation South Luangwa.