You know that saying "It's not about the destination, it's about the journey"? Well, a holiday at Victoria Falls is one long and beautiful journey filled with adventures, relaxation and the chance to make new friends while you are at it, all within a safe and comfortable setting. It is the perfect setting for women of all backgrounds, offering enriching experiences over a wide variety of activity levels and with opportunities to give back socially and environmentally as you travel responsibly.
So, whether you are planning a special girls' trip with your best mates or are a woman wanting to travel solo and meet up with other travelers, here is why Victoria Falls is the ultimate destination for you:
Take a leap of faith
Inhale a deep breath, close your eyes and jump into nature's own infinity pool. That's the kind of adventure we are talking about. When the water levels of the Zambezi River are optimal, a small pool called Devil's Pool at Livingstone Island develops on the edge of Victoria Falls, presenting you with a great opportunity to find your inner thrill-seeker. It can be totally addictive so you might just end up returning home a more adventurous woman than before!
Challenging yourself to step out of your comfort zone – no matter how small that step is – offers you a chance to learn something new about yourself and feel proud of your achievement. There are also so many other exciting activities at Victoria Falls that will take you into the water or even into the air. That feeling of empowerment stands you in good stead to continue journeying into the world and trying out new things.
Experience magic
Meeting like-minded women, laughing together and sharing incredible experiences is all part of a women-only holiday at Victoria Falls. There is one phenomenon that might even make you gasp in awe together – that's the lunar rainbow or moonbow. This magical sight only happens on certain days of the year (dates are usually between February and August) when the full moon meets catches the spray of the Falls in such a way to form a rainbow at night.
When you are not being 'wowed' at the Falls, you can be enchanted by nature's beauty on a sunset boat cruise along the Zambezi River. Complete with sundowner drinks and snacks, you can all relax and share the highlights of the day while floating on Africa's fourth-longest river. If a long, lazy lunch sounds like a fabulous idea after a busy morning, enjoy a bohemian-chic picnic on a sand bar in the middle of the river.
Join a worthy cause
We are all aware of the environmental impact and carbon footprint we contribute to when we travel and that the destinations we visit, may not be economically secure and communities may need resources. Many of the communities around Livingstone town fall within that category and there are several ways that as a responsible traveler, you can help support them ethically.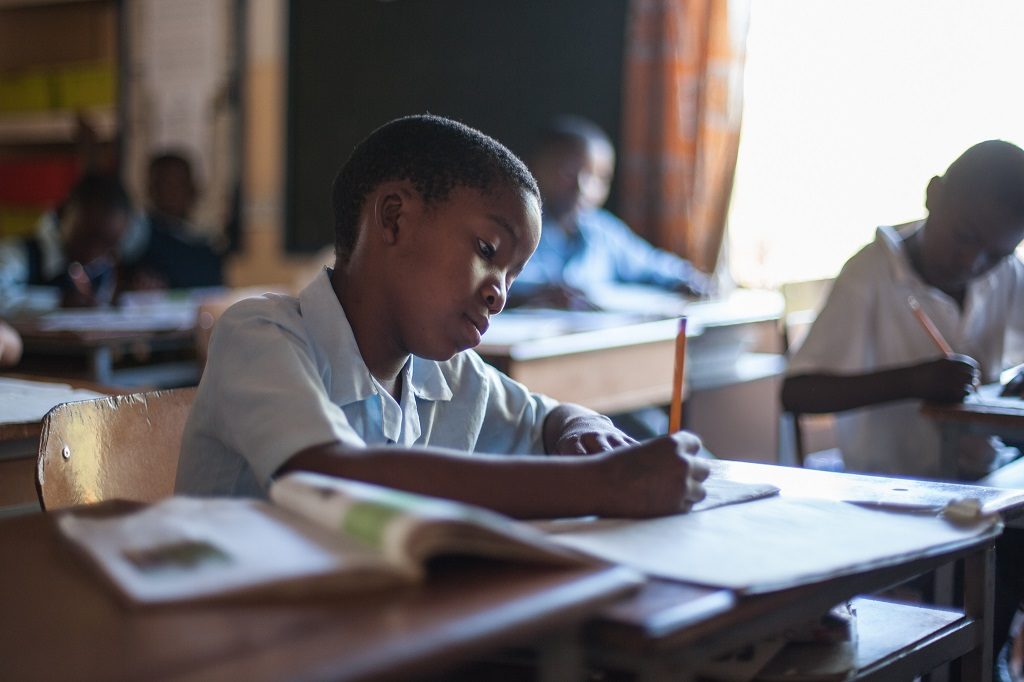 Tujatane School and Mukuni Community are two projects that Tongabezi lodge near Victoria Falls lead together with the local people themselves. These kinds of initiatives are always in need of resources, whether they be donations, equipment or a day of service volunteering on-site. When shopping, rather support local market traders at Maramba Market and Mukuni Park than large chain stores and tip appropriately when service is good.
Prioritize your well-being
If staying active and mindful is important to you, you don't need to leave your healthy routines at home. At luxury lodges like Tongabezi, there is a fully equipped gym as well as a full-length swimming pool in which to do your laps. This is just another time to connect with the women around you that also enjoy a good daily workout
At Tongabezi, food is locally sourced, fresh and seasonable as far as possible and much of the produce comes from the lodge's own fully organic garden. Dining at Tongabezi is a sensory experience and one that nourishes not only the body but the mind and soul too. The adventurous foodies can try typical Zambian cuisine, which is just delicious.
Are you keen on the ultimate women-only holiday? Chat to the team at Tongabezi to discuss the various options available to you.
Feature image courtesy of David Fettes.