In 1990, Tongabezi Lodge blessed the safari romantics of the world with the first luxury haven on the Zambian side of the Victoria Falls. Six short years later, the lodge showed their love for the Zambian community and opened a trust school for the local children, called Tujatane.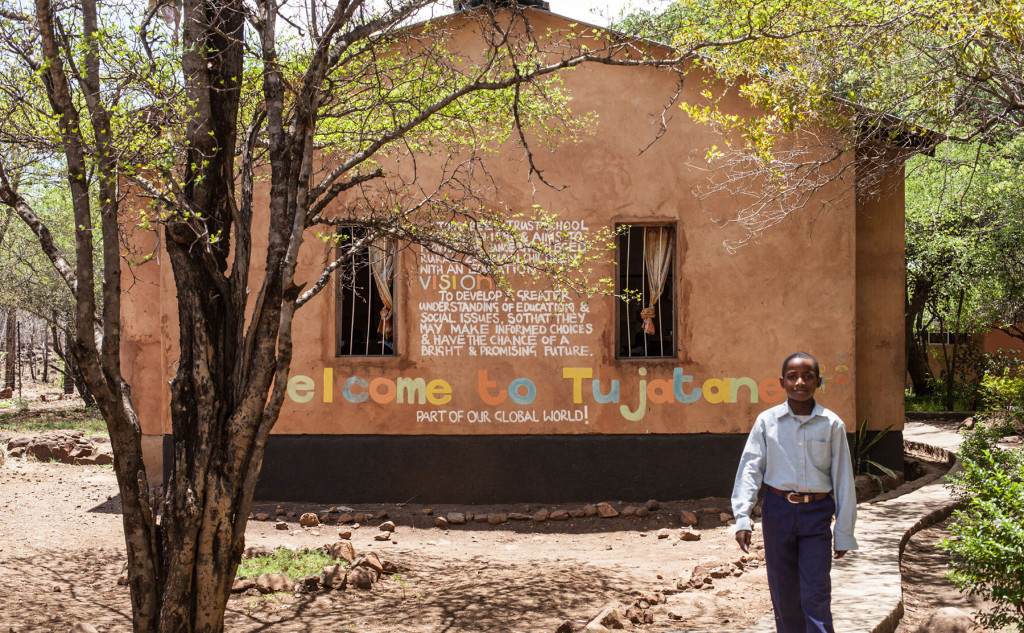 Vanessa, wife of Tongabezi's owner, has been at the helm of Tujatane from the very beginning. The school provides education to the Tongabezi staff children, as well as children from the local community, in an area where educational funding and materials are scarce.
Vanessa's dreams for the school have grown from a preschool class with 15 pupils to a primary school with over 240 students enrolled.
As a result of her passion, gung-ho personality and the monetary generosity of Tongabezi and their visitors from around the globe, the school has been able to create a bright future for many children.
This is a story of how a sponsorship can change the future of a child. This is Arnold Pelekelo's story.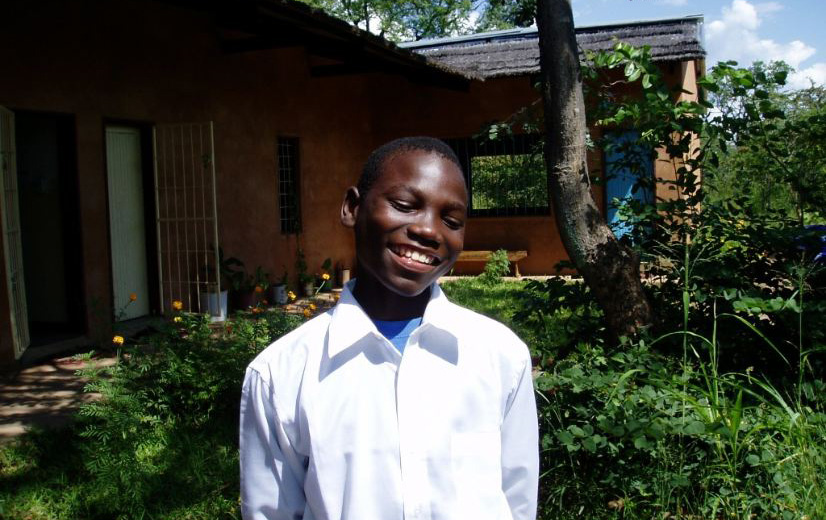 At the age of eight, Arnold's parents made the decision to enrol him at Tujatane because the school was much closer to their home. With only 15 children per class, Arnold was given the teaching assistance and materials needed for a successful education.
Little did he know, his start at Tujatane had only begun to take flight. Sanja shares the rest of Arnold's incredible story in the Tongabezi Bloghouse:
"His Tujatane education earned Arnold a place at St Raphael's Secondary school. His parents would not have been able to afford to send him (the high school was also a 30-minute drive from his home!) but luckily Tujatane found a generous sponsor for him, enabling him to continue his hard work at a secondary level.
While he was completing Grade 8 in 2004 he found books about flying in the library. He slowly realised that it was his dream to fly.
Arnold continued to excel and was awarded the opportunity to enrol at a flight school in South Africa. A delay in his travel documents led to him accepting a place at the Zambia Air Services Training Institute (ZASTI), where he completed his Private Pilot's course.
The next big opportunity came through another Tujatane sponsor: the Cogitare Foundation in New York. Arnold was given the opportunity to complete his Commercial Pilot Training in the United States at Long Beach Airport in California.
The culture and weather change was quite something. But luckily Arnold still enjoyed support from Tujatane sponsors and had assistance on hand — both financially but also, crucially, psychologically and culturally.
Caren Banks, one of Tongabezi and Tujatane's top fans and supporters, lived only about an hour away. Caren entertained Arnold on occasion during the year that he was in the US. Sometimes she would go to Long Beach and other times he would visit her in Los Angeles for the weekend. 
On his first visit to LA, Caren took Arnold around the supermarkets and taught him about discount cards and how things worked stateside in general.
Flying wise it was great because the environment was really busy and Arnold could meet people from all over the world and he travelled to Disney Land, Universal Studios, Hollywood and the Aquarium in Los Angeles.
Caren was also instrumental in helping Arnold to get his CV in order when he started to apply for his first flying job. He is now a pilot with the Zambia Flying Doctor's Society. He is patiently building his hours and would eventually love to join an airline and dreams of sitting in the cockpit of Emirates."
Arnold's story is a testament to how a Tujatane sponsorship can support a child not only at a primary level, but also through secondary school, college, and to the skies above. Happy flying Captain Pelekelo!