Up until a few years ago, not much attention was paid to the lesser-known and less-visited Liuwa Plain National Park, located in Zambia's western province. Conservation organizations such as African Parks, as well as intensive programmes of investment, protection and species re-introduction under the park's new management, have contributed to what Kaingu Lodge's Camp Director, Gilmour Dickson, describes as a "literal transformation" over the last few years. 
From when to visit, where to stay and what you need to get there, here is Gilmour's guide to visiting one of the most beautiful and remote corners of Zambia…
A Guide to Visiting Liuwa Plains National Park
Liuwa Plain National Park, situated in the extreme West of Zambia, has gone through a literal transformation over the last years.  It used to be a depleted, lesser-known and less visited area that was visited by a tiny handful of tourists.  When we first visited in 2009, we were one of only five vehicles visiting the campsite we were staying in. Getting there was an absolute chore; there was no bridges or causeway across the Zambezi floodplain, so access was completely dependent on the season and required hours of tedious driving. If you were visiting in December (during peak wildlife time) then rains could make getting there very difficult.  Yet, this was all still worth it for those in the know.
The huge sweeping vistas, wide-open grasslands and herds of wildebeest made for scenes more like East Africa than the more wooded parks of Zambia.  The sense of space and sky is unmatched by any other National Park in the country.  You can drive out in the grasslands and suddenly realise that you see nothing but open space – not a tree or a feature, just rolling grass and the soaring sky.
The Park has a rich history. "Liuwa", meaning "plain" in the local Lozi language, served as a hunting ground for Lubosi Lewanika, the Litunga (King) of the Lozi people. The area was designated as a protected area by Lubosi Lewanika in the early 1880s, and as a national park in 1972, when Zambia's government took over management. The conservation organization African Parks has managed Liuwa in partnership with the Department of National Parks and Wildlife and the Barotse Royal Establishment since 2003.  It is also quite unique in that there is a sizeable human population that still lives inside the Park, and this means that Zebras are sometimes seen with domestic cattle and water pools with fisher people.  This adds to the uniqueness, special nature, and history of this magical place.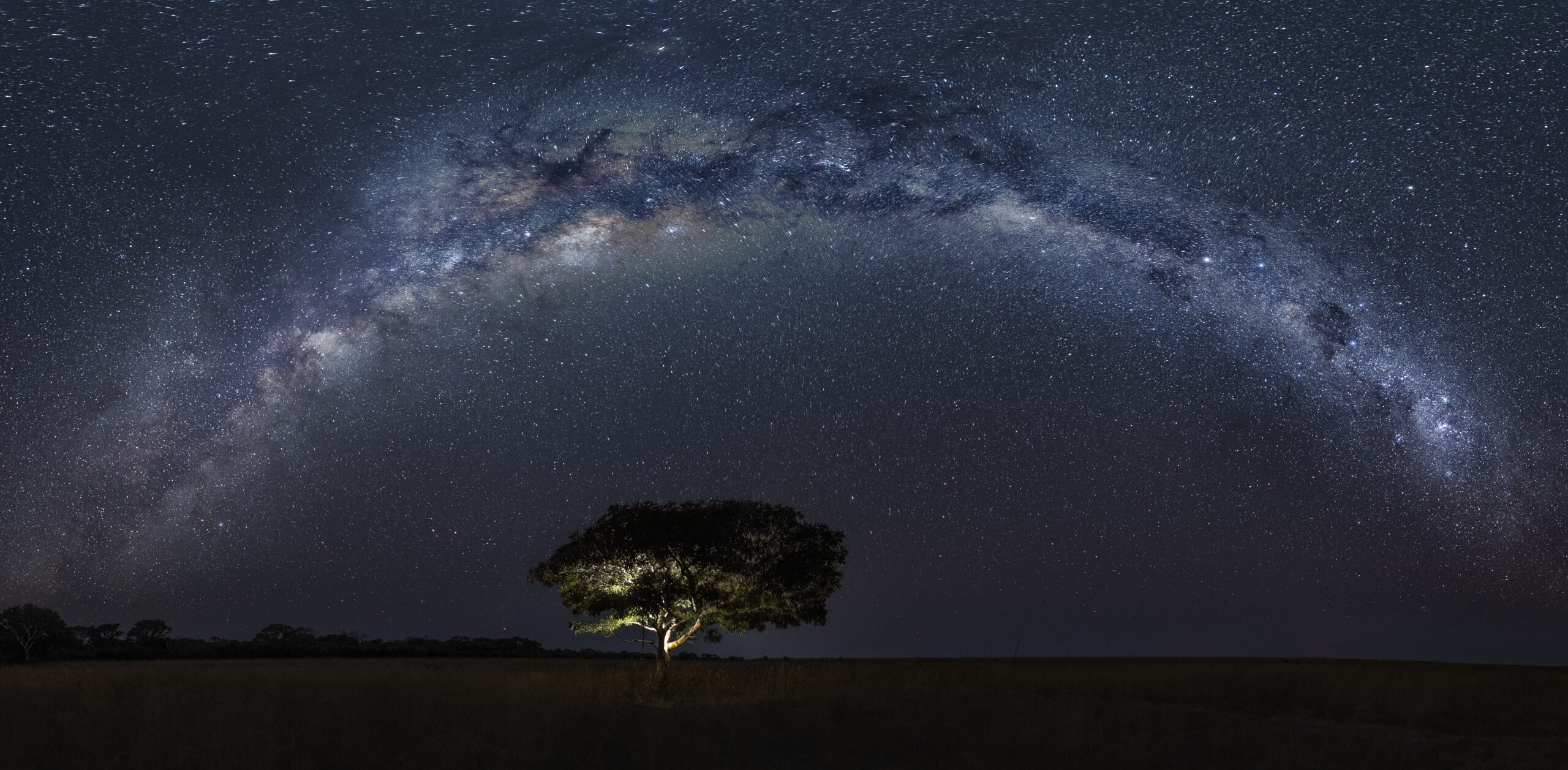 Serious commitment, massive rewards
An intensive programme of investment, protection and species re-introduction has taken place under this new management.  A Nat Geo video was made (2010) about Liuwa's last lioness (affectionately known as Lady Liuwa) and her incredible story of survival and loneliness.  The story did have a happy ending with the lion's re-introduction from the Kafue being documented.  In short, Liuwa was starting to get on people's radar due to all the efforts and exposure.
The only way to see it was to self-drive in or to be guided by Robin Pope who offered small group visits into a very basic bush camp. Either way meant making a serious commitment but with massive rewards.
But over the years things changed.  The management by African Parks with protection and re-introduction programmes for Lion, Buffalo, Eland and Wild Dog has made a huge impact.  The numbers of Wildebeest that gather on the plains at the start of the rains are now estimated at over 40,000.  Cheetah numbers have also expanded well under this protection – as have Hyenas, which have always been here and are incredibly relaxed and accessible for viewing.  Zebra numbers have quadrupled to over 4000.  The media exposure has continued as well, with the BBC filming the spectacular sequence of Wild Dogs hunting in their prime-time BBC One episode "The Hunt".  Then access was transformed with a massively impressive civil engineering project of 27 bridges and a raised causeway that crosses the Zambezi floodplain.  This turned a three-hour slog into an easy half-hour drive.  A very luxurious lodge "King Lewanika" was completed by Time and Tide and the four self-drive campsites have seen continuous upgrades.  Mobile safari operators have also made it attractive for those not prepared to drive themselves.  And then even more recently, the BBC has again made very high profile prime time natural history documentaries that recently aired.  Two episodes of Dynasties II have showcased Liuwa:  One on the Cheetah and one on Hyena. The Park has been linked even further, with a good tar road running up the Zambezi from Namibia to Mongu (and then over the causeway to Kalabo and Liuwa).  This has made it even more accessible and popular with self-drivers touring several countries.  And now a self-catering camp has been opened by African Parks.
"It will never feel crowded"
Liuwa's success (like all nature-based tourism in Africa) has of course suffered a major downturn thanks to the Pandemic.  When we visited in 2020 and 2021 we hadn't seen it so empty for years.  But as things bounce back and coverage from the BBC (the Liuwa episodes aired in April 2022) increases the profile of the Park, the numbers will start to resume their growth.   It will never feel crowded – it is too huge and too open and visitor numbers are regulated.
We have visited 11 times since our first visit in 2009.  We have run fly-in mobile safaris there.  We have raved about it to anyone that will listen, and we know it well. This article is an attempt to give something back and let people know how to get there and what you need.
When to visit?
Historically Liuwa is known for visiting in late November or (ideally) early December when the Wildebeest gather on the plains in huge numbers as the rains start.  There are lots of young being calved, and of course, if you are (extraordinarily) lucky you might see some predator action.  But don't go to Liuwa expecting the footage the BBC spent years filming!  If the rains have broken, then you will see these scenes of teeming Wildebeest and Zebra with a background of towering cumulonimbus clouds and maybe some dramatic storms.  It is rightly the most famous time but be prepared for rain.  And if it has been exceptionally early and hard rains then be prepared for potentially wet roads and getting stuck (although this is unusual).
But the earlier part of the season brings its own beauty.  The early Month of May (depending on rainfall and accessibility) is stunning – full water pools, incredible bird life (think hundreds of Pelicans) and still lots of Wildebeest and Zebra around.  We visited in May, June and even July and had incredibly rewarding trips.
In terms of conditions and whether the Park is even open to self-driving it is best to contact African Parks via email (refer to their email address at the end of this guide) to check.
Where to stay?
You have three or four types of accommodation choices in Liuwa.  There is the very luxurious (and priced accordingly) King Lewanika camp which is a high-end camp run by Time and Tide. If you are a Zambian citizen/resident, then we would suggest contacting a good local travel agent or ground handler who will know if any local specials are being offered.
Then you have self-catering accommodation at Sibika Camp which is a relatively new site with four very well-spaced and completely self-contained chalets.  There is everything you could possibly need.  Just bring your food.  They are very comfortably equipped and offer a good medium between full-on lodging and camping.
Also read: Accommodation in Liuwa Plain National Park
Next are the four community campsites, which comprise individual sites laid out in wooded islands with communal showers/toilets.  We have seen quite a big upgrade to the campsites over recent years with solar lighting and solar hot water geysers adding a new level of comfort to staying there.  All the sites (and the self-catering site) have an attendant who will check your entry permit and show you around.
Lastly, there are some Zambian safari companies that offer mobile safaris to Liuwa.  These can range from quite luxurious setups to ones where it is more basic.  To be really honest there has been a rash of people "guiding" self-drive trips into Liuwa and some of them really are not up to scratch.  Again, I would recommend talking to a good Zambian-based ground handler or agent and doing some research and going for a proper mobile safari operation rather than someone who "guides" a self-drive trip there.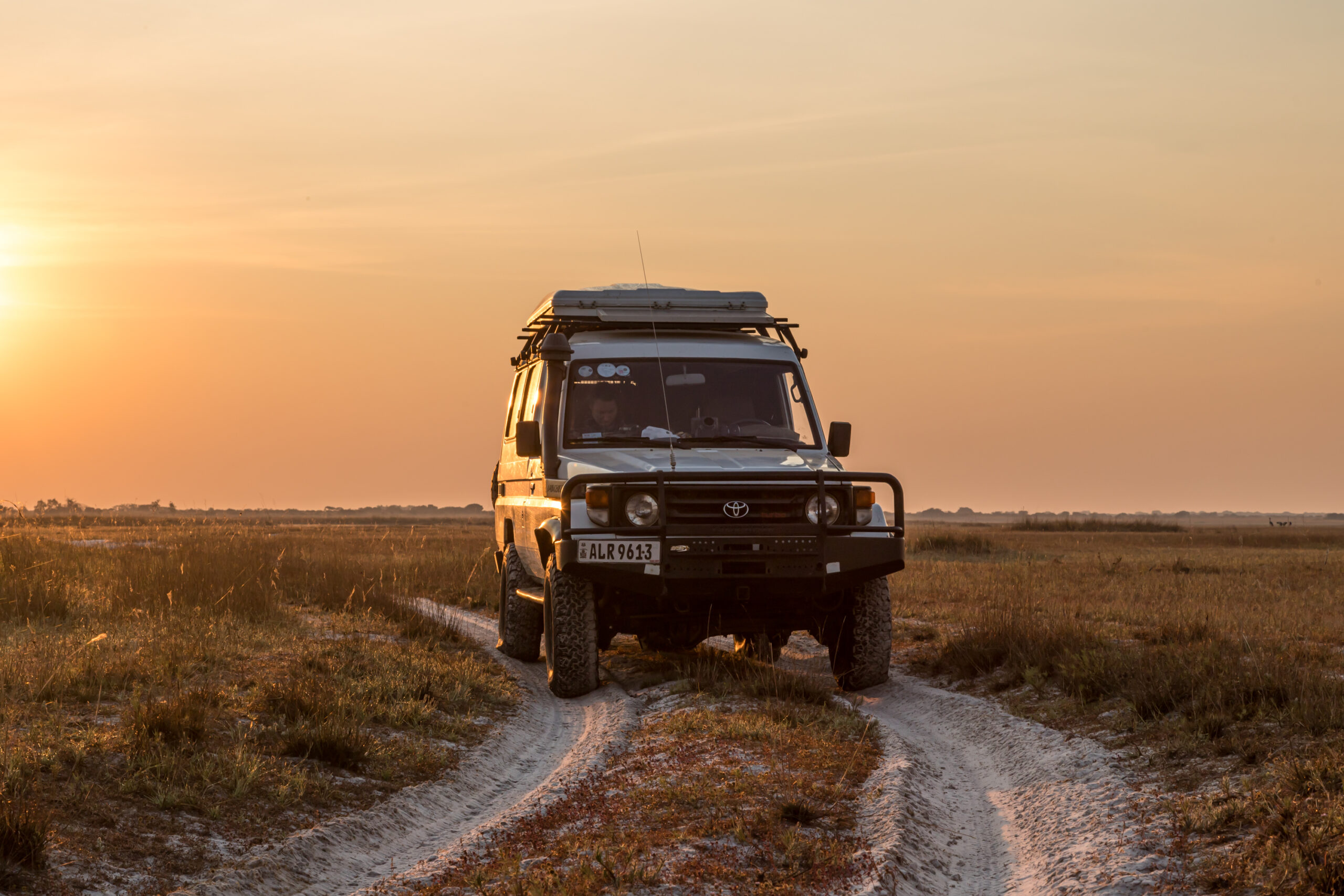 Getting there from Lusaka
Liuwa is far!  From Lusaka, you need to overnight in Mongu (Liseli Lodge is the best in town).  It is just under 600km from Lusaka to Mongu.
As you arrive in Mongu, stay on the M9 and you will come to a roundabout with the Barotse Mall featuring Shoprite and the Hungry Lion among others!  The Shoprite is very well stocked.  The whole Mongu shopping experience has been absolutely transformed since our first visit!  Liseli Loge is then about 9km from the mall.  Take the road to Limulunga (D557) and Liseli is on the right.  It is obvious and is also clearly listed on Google Maps.  We always find Liseli lodge clean and with great service and good food. Other options in Mongu we cannot say the same about.
There is a plentiful amount of filling stations in Mongu as well as banks, a very good tyre and battery fitment place and basically everything you need to stock up before Liuwa.  There are several craft shops selling Barotse basketwork and other crafts and incredibly cheap.  Also notable is the Barotse Cashew factory where they have an outlet selling packaged cashews at great prices.
After crossing the causeway, heading West from Mongu, the next stop is Kalabo and you should go straight through town and head to the river.  At this point, you will see the African Parks/DNPW workshop and offices just before the small hand-drawn ferry.   This used to be the point where fees would be paid, but African Parks have moved their HQ and tourism centre closer to the actual park – so on the other side of the river.  However, at this point, you must air down your tyres and sometimes this is not a bad way to kill time while the official ferry operator arrives with his receipt book (50 Kwacha each crossing).
This is now the real start of the adventure! Once off the ferry follow the tracks and look out for the signs to African Parks tourism HQ where you will then complete all the entry formalities and payment.  The sand from the ferry at Kalabo to the AP HQ and onward to the park boundary is the worst that you will come across in your trip – it can be very thick and quite hard and hot going.  If you are heavily loaded in October or November, then keep an eye on engine temperatures as thick sand at slow speed with high ambient temperatures can easily lead to overheating.  From African Parks HQ you are almost into the park.  From here the roads (well, tracks) get less sandy and smoother and progressively you start to see more and more animals.
What you need to get there
Here we are assuming you are self-driving into Liuwa to camp or self-cater.
We are not going to list details of camping gear as that would be far too long and everyone is different.  But rather we just want to highlight what you really must have as a basis for your self-drive adventure to Liuwa Plain National Park as well as give a bit of guidance for first-time visitors, as compared to other more visited parks in Zambia it is a bit more "wild".
High Clearance 4×4.  Just a standard proper 4×4.  Ideally, something with low range and decent clearance as some of the sand tracks leading into the park can be very thick, churned up and heavy going.
Basic recovery gear. Preferably a highlight jack (and a thick bit of wood to use as a base), a shovel and some traction aids such as some short sections of 1" planks, "maxtrax" recovery boards or some sections of old conveyor belting or even carpet. Basically, anything that can help you get traction after you have freed the underside of the car
20L jerry can and fuel. If you are in Liuwa for a three-night stay and your vehicle is a modern fuel-efficient one, then you probably don't even need extra fuel, but a 20L jerrycan in the back of the car will give you peace of mind.
Tyre pressure gauge and compressor.  An essential part of sand driving is lowering your tyre pressures to allow the tyre to spread out, lowering the surface pressure footprint of the vehicle and increasing traction.  This is not optional, it is essential.  Otherwise, you will get stuck.
Navigation device.  We would recommend Tracks 4 Africa.  Either on a standalone GPS device or on a phone or tablet.
A second vehicle or going solo?  If you are not comfortable with independent 4×4 travel in remote areas, then we really advise that you should go with friends.  Two vehicles give peace of mind – it makes recovery easy and if one vehicle has a breakdown then it makes solving that problem so much easier.
Important Final Notes:
Pre-booking is essential. It would be highly unfortunate to get all that way to be told you can't get in! Bookings can be made through the following contact address:  

[email protected]

Quite often there is no firewood available in the park. Best to buy some on the way between the Kafue NP and Mongu.
Water in Liuwa is usually from shallow wells, hand-pumped up to overhead tanks. As such while it is potable, it is not the cleanest water in the world.  In the past, we took a water filter, but the fine sediment meant the filter choked very quickly.  Best to bring in your own drinking water.
Cell phone reception is best with the Zamtel network where Katoyano campsite can get (patchy) reception. Ask the camp attendant to show you the network tree!).  If it's Airtel you need then near Lyangu there are areas again with patchy reception.  Best just to switch off completely if you can!
Liuwa is not about seeing big predator numbers. If you drive all that way thinking you are going to see hyenas, lions and cheetah in one visit then you are probably setting yourself up for disappointment. It is more the overall adventure, the wide-open landscapes (unlike any other park in Zambia), the large groups of Wildebeest and Zebra (in the right season) and the birdlife.
Enjoy your visit to this stunning corner of Zambia!
Words by Gilmour Dickson, May 13th 2022