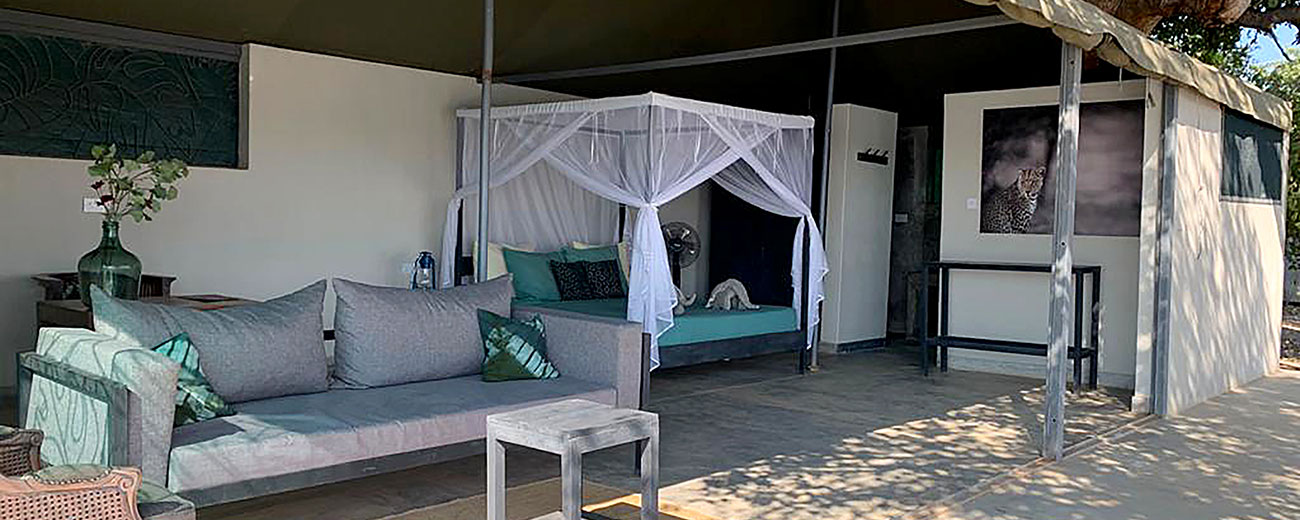 Msandile River Lodge is in a prime spot in the Mfuwe sector. Here you can enjoy the incredible views of the stunning landscape and incredible wildlife. Relax as you soak in the sounds of the bush and the gentle lull of the river.
Wonder as herds of elephants cross the river, giraffe, antelope and warthogs come to drink, hippos bathe and monkeys chatter through the trees. If you are lucky you may see the big cats walk along the sand, resting in the shade of the trees as they search for their next meal.
Take a dip in the revitalizing pool or enjoy a cool drink at the bar. Msandile is the perfect place for those on a tougher budget who do not wish to compromise on relaxation or superior wildlife viewing.
ABOUT THE ACCOMMODATION
The lodge has a variety of room types but the roomy chalets that overlook the river are truly something exceptional. Very reasonably priced the chalets offer sizeable king-sized beds with 4 poster mosquito nets, a large en-suite bathroom and an indoor and outdoor lounge area.
The chalets are fully opened up to allow endless views of the river and wildlife that visits. The lavish rooms are the perfect place to spend a special few days with a loved one combining luxury, contentment and adventure.
ABOUT THE COMPANY
Opened in 2019 just before COVID hit Msandile River Lodge is in a prime spot in the Mfuwe sector. Currently run by Sabine Rozestraten; a firm bush lover the opportunity arose over campfire drinks to run the lodge built by dear friends. Sabine is an avid bush enthusiast and photographer and jumped at the chance to make her passion full-time!
Sabine has carefully curated a unique bush experience in one of the most exclusive parks of Africa. Hailing from The Netherlands she has lived in Lilongwe, Malawi for over 9 years and is a big fan of safaris. Sabine has taken many trips to South Luangwa and knows the park well finding the unique opportunity to share her passion you will not find a better host to look after you here in South Luangwa along with the team.
She has a keen eye for photography and the art of storytelling so take the opportunity to perch next to Sabine at the campfire to hear all about the tales and tails of the valley. In September 2022 we opened our doors to the public under new management and look forward to sharing the Msandile Magic with you!