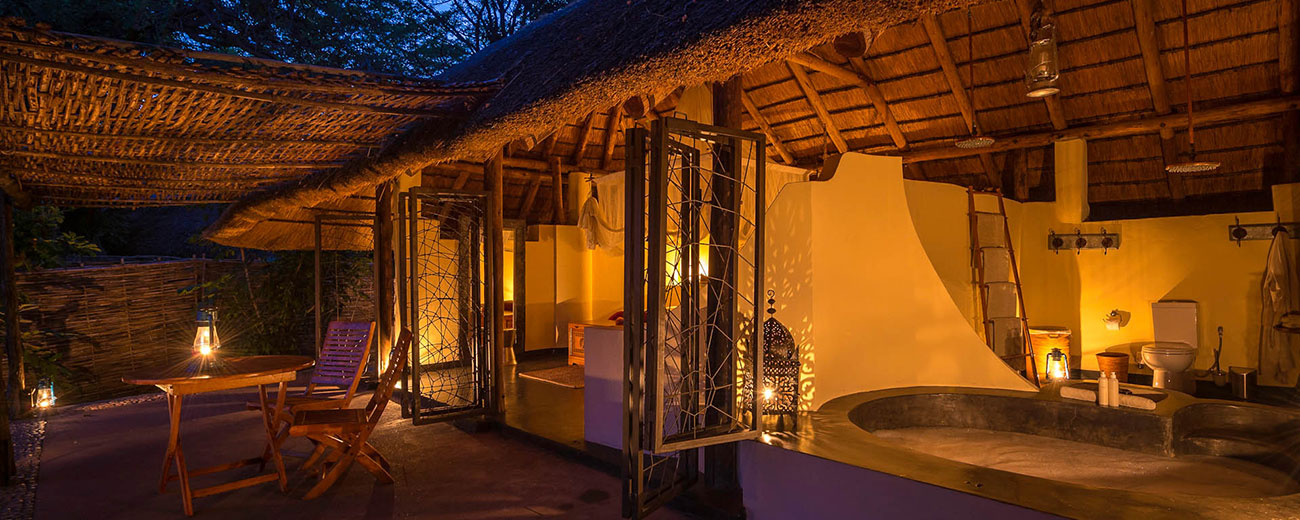 Kapamba Bushcamp is located on the banks of the Kapamba River, a tributary of the Luangwa. Shallow enough that there are no crocs and no hippos, the river is the perfect spot for an iconic sundowner in the river.
Kapamba's 4 stone chalets each face the river, with a spiderwork metal grate providing a completely secure barrier while at the same time affording an amazing view of the African sky. The huge bathtubs in each room are the perfect place to while away a siesta hour or two!
We offer both walking safaris and game drives each morning, and an afternoon/evening game drive.
Kapamba Bushcamp is part of The Bushcamp Company, which operates Mfuwe Lodge and six Bushcamps, all located within South Luangwa National Park. The company was founded in the late 1990s, and Andy Hogg, one of the founders of the company, continues as Managing Director.
Luangwa Conservation and Community Fund


ASSOCIATIONS
FACILITIES
Outdoor Shower
Viewing/Photo Hides
Wheelchair friendly
ACTIVITIES
Game Drives
Photography
Walking Safari (on request)
Please Contact us for our rates
EXCLUDES
Game Drives
Walking Safari