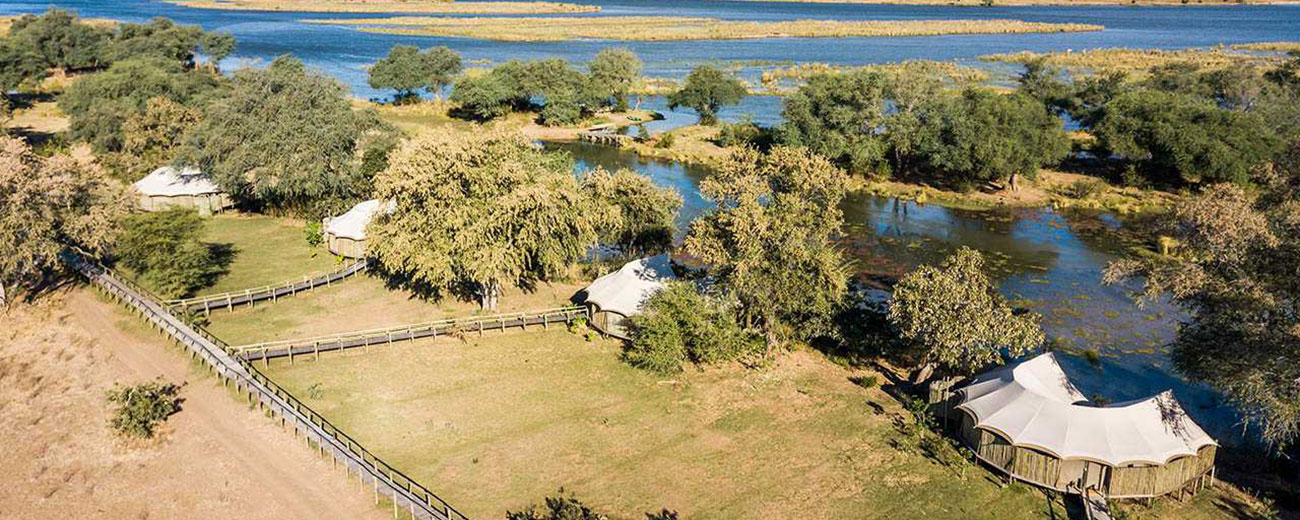 ANABEZI LUXURY TENTED CAMP
The name Anabezi derives from being situated on the Zambezi River and the many Ana Trees or Winter Thorns (Faidherbia albida) that surround the camp. These winter thorns drop corn yellow pods, which attract a wide variety of animals to the area including many elephants, a welcome sight in the camp.
Anabezi comprises of 12 luxury spacious tents, on raised timber platforms at the edge of a ridge providing magnificent views of both the Zambezi River and Mushika River floodplain, whose year-round grazing ensures spectacular game viewing from the comfort of your tent!
ABOUT THE COMPANY
Anabezi is built on the site of the old Ana Tree Lodge in an area that has a rich history of wildlife.