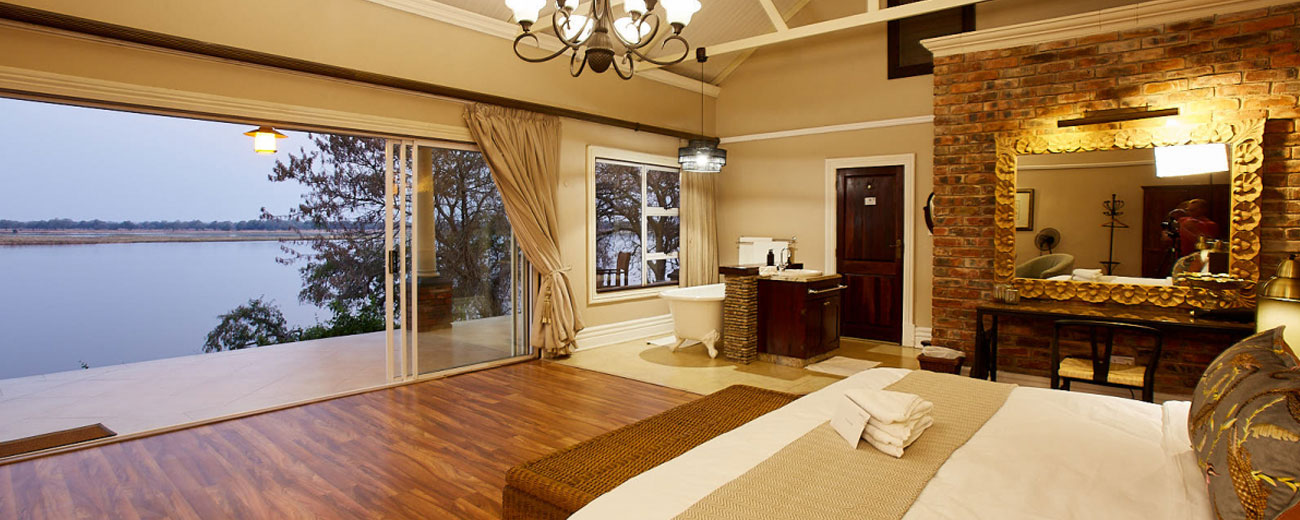 ZAMBEZI GRANDE PRIVATE GAME EXPERIENCE
Zambezi Grande is a luxurious, privately owned Game Lodge on the Zambian Riverfront. Minutes from the Lower Zambezi National Park, Zambezi Grande is a 5-star escape filled with untamed Safari and endless splendour.
ABOUT THE ACCOMMODATION
Zambezi Grande is close to the Royal Zambezi Airstrip, a short charter flight from Lusaka or Livingstone International Airports. As a service to our guests, we are able to facilitate the booking of flights and offer meet-and-greet services. Upon arrival, you will be transferred to Zambezi Grande where you will immediately feel relaxed and at one with nature.
The free-standing Superior Suites with private verandas offer luxury and discretion, with the opportunity to view wilderness wading on the banks of the great Zambezi River. The lodge also offers five luxury rooms, tucked away in the unspoiled wonders of the Zambian wilderness and appointed with sophisticated amenities.
Activities on offer include game drives, river safaris, fishing and cultural village visits, or simply relax by our infinity pool and watch the river flow by.
Our rates include accommodation, all meals, two Safari activities per day, and all government taxes, levies and statuary service charges as applicable.
We regret, no children under the age of 12.
ABOUT THE COMPANY
Zambezi Grande Private Game Experience opened it's doors to guests in early 2018. We also have a sister property in South Africa – Nambiti Hills Private Game Lodge, which is located on one of Kwa-Zulu Natal's premier Big 5 game reserves.