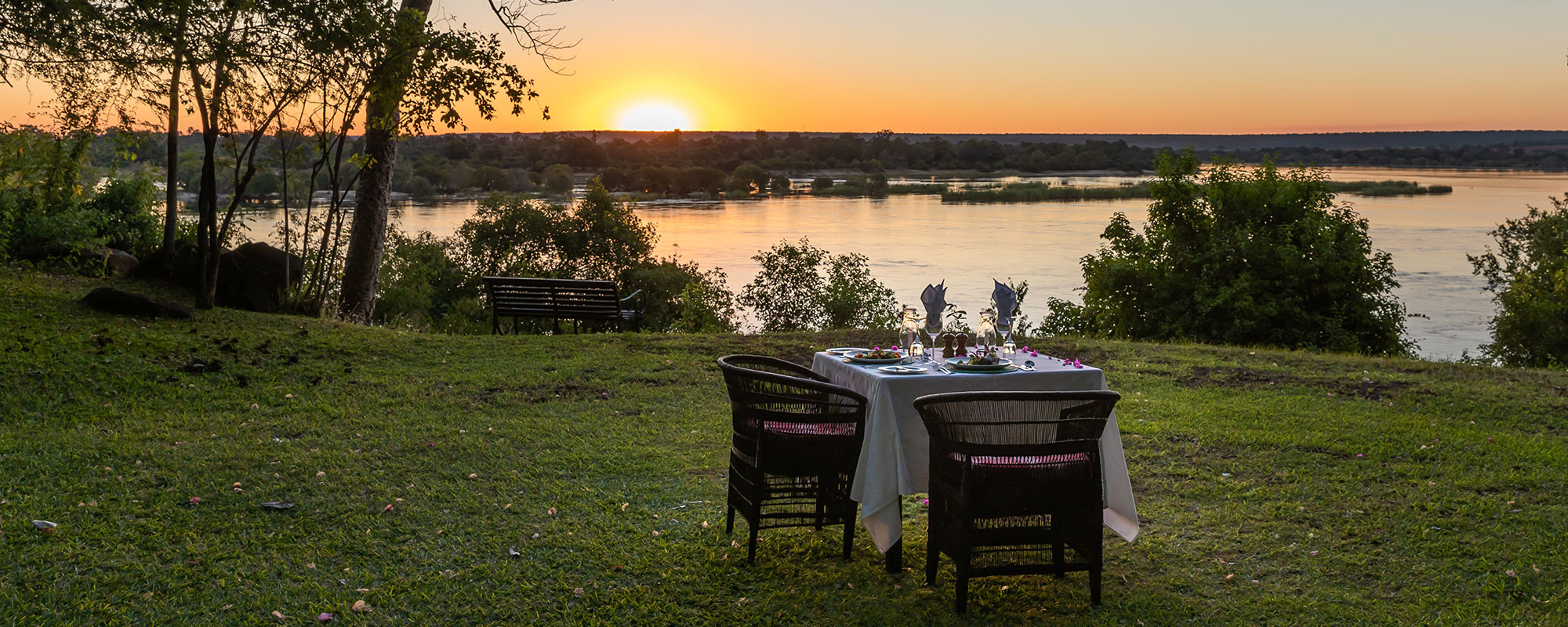 The River Club is a charming oasis on Zambia's mighty Zambezi River, 18 kms/ 11 miles upstream from the renowned Victoria Falls and the town of Livingstone. Eleven spacious suites overlook the river and pods of hippo into the Zambezi National Park. A fantastic destination for families (children 6+), offering a host of activities for young and old.
About the Accommodation
We offer incomparable facilities along with a substantial support infrastructure, all of which we continue to maintain to the highest standards.
The lodge has 10 guest rooms in 3 suite- types offering a total of 22-beds with the possibility of adding, 1 extra single bed in certain suites. Up to a maximum of an additional 3 extra single beds in total can be used on any given day.
Only 18 km / 11 miles upstream from the Victoria Falls, escape the crowds at our tranquil location, and enjoy the spacious suites all with superlative elevated views of the Zambezi River.
We strive to provide a stress-free stay while not compromising any of our famous flexibility. At The River Club it's easy to escape to our tranquil location. Enjoy the spacious suites, magnificent elevated perspectives of the Zambezi River, and the extensive grounds. Explore our riverine haven.
About the Company
Soaked in ambiance and history, the restored 1940s Edwardian homestead has a comfortable lounge, dining room, library and veranda where breakfasts and teas are enjoyed. Midday meals are often served in the lush gardens spread out beneath the trees. The gazebo and the Summer House (with snooker room) provide alternatives for private dining. The pool seems part of the river itself, a secluded deck provides respite and beauty treatments are available in the Wellness Centre. For the energetic, the running track on the secure property, gymnasium and all-weather tennis court are ideal.