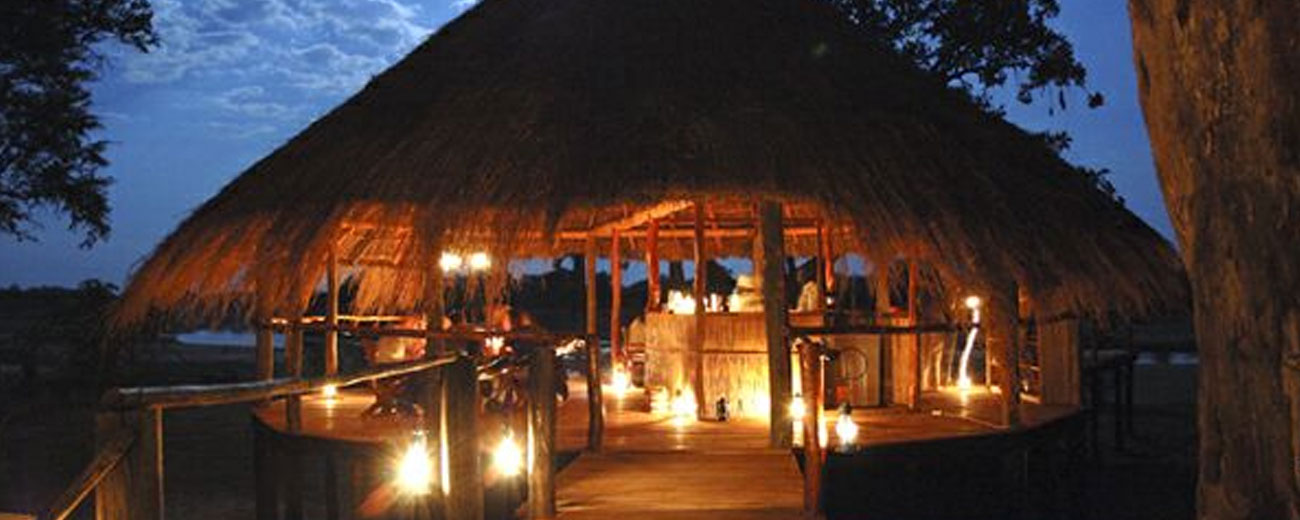 NORTH LUANGWA EXPLORERS CAMP
This North Luangwa lodge (previously known as Delia Camp) lies on the shores of the Luangwa, where hippos and crocodiles abound. It´s environmentally friendly, and functions with solar energy 100% of the time. The river is the source of all the water needs. It has 4 en-suite bungalows that serve as accommodation. They stand at some 2,5 meters above ground level. They were built using local materials such as ebony wood, bamboo canopy and straw from the bush. The furniture such as bed frames, shelves, tables and sofa-chairs in the bungalows are beautifully designed with typical African and bush themes. They look astounding.
FEELING AFRICA
Let the lights and colours of the unspoilt surrounding wilderness seduce you. Our experts will share their love, knowledge and passion for this great land. Come, walk with us and the feeling of Africa shall walk with you.