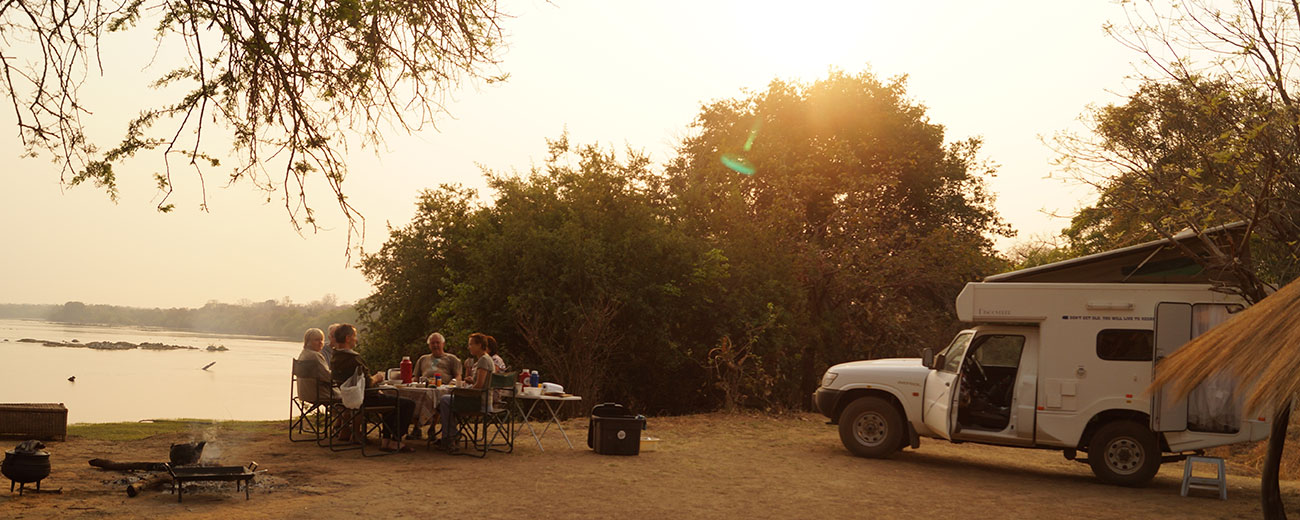 Kafue Camps & Safaris' and Mayukuyuku Campsite were started in 2006 on virgin land ½ km from the main luxury camp.   It is "owner run" with 3 Zambian Directors, Patrick Moyo MD and head guide, Musonda Mbalazi Snr and Musonda Mbalazi Jnr and one British Director Pippa Turner.  Both Patrick Moyo and Pippa Turner have been in the Kafue for many years and have a wealth of experience in the safari industry and tourism.  Patrick previously worked for Zawa and Pippa as a flight attendant for British Airways.
The campsite contains three River View pitches and three Bush View pitches that come with a shared bathroom for both ladies and gents, with open to the stars showers.
Location
The camp is located inside the park on the southern edge of the northern section of the Kafue National Park.  It is 4 hours transfer or drives from Lusaka on a perfect tar road, then just 8 km of good dirt road to reach the camp itself which nestles in a valley on the river.  The nearest runway is an hour's game drive away.  We are on a bend in the Kafue River which gives us such spectacular views over to an island and the far bank.  The name Mayukuyuku means "water hitting the rocks" as we have numerous small rapids just upstream.  The camp itself is on a flat floodplain area and is surrounded by Miombo woodland and huge granite boulders.