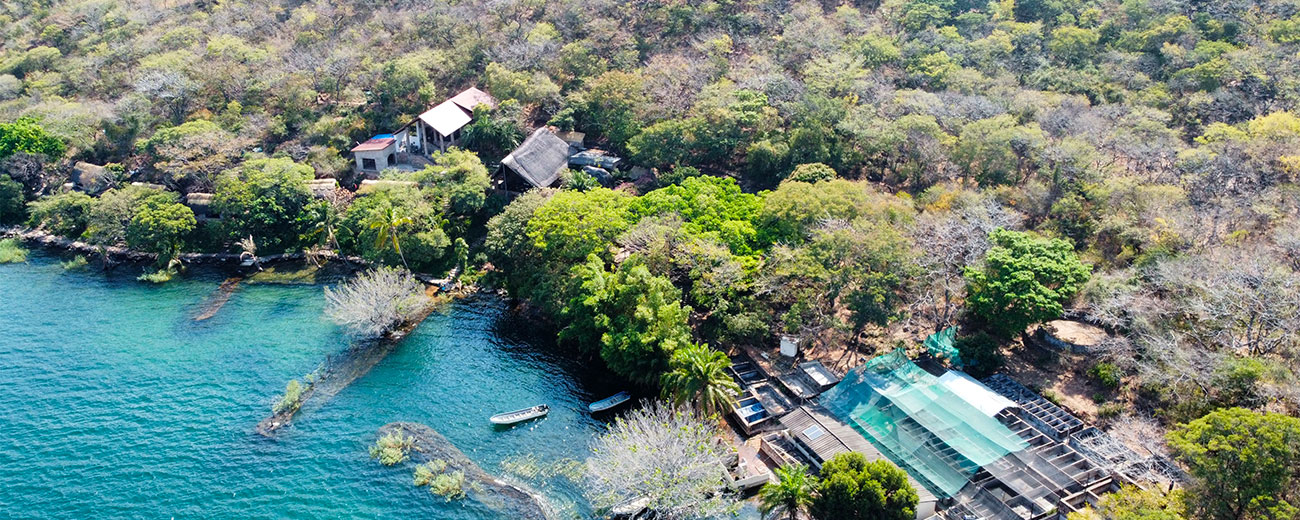 Kalambo Falls Lodge is located on the untouched shores of Lake Tanganyika and is a celebration of diversity. "Maison D'Autres" and ideal location for globe trotting enthusiasts, nature lovers and voyagers of all forms.
ABOUT THE ACCOMMODATION
Kalambo Falls Lodge is comprised of six lakeside chalets, each sleep two people with ensuite showers and ablutions. For families or guests keen on a bit more space and luxury, our "Duboisi Suite" with Victorian interior bath and outside shower provides a private escape. Each chalet has a balcony overlooking the lake with its emerald waters.
ABOUT THE COMPANY
Kalambo Falls Lodge is not only offering lodging but also attracts a number of academic organizations studying the endemic and rare species of Lake Tanganyika. Ponds are offered for rental and ongoing research.
We are committed to both the environmental sustainability of the lake's unique ecosystem, and most importantly the empowerment of the local community. Working hand in hand with the Universities of Basel and Graz we assist the Departments of Zoology, Biodiversity and Evolution in their efforts to maintain the various species endemic to the lake.