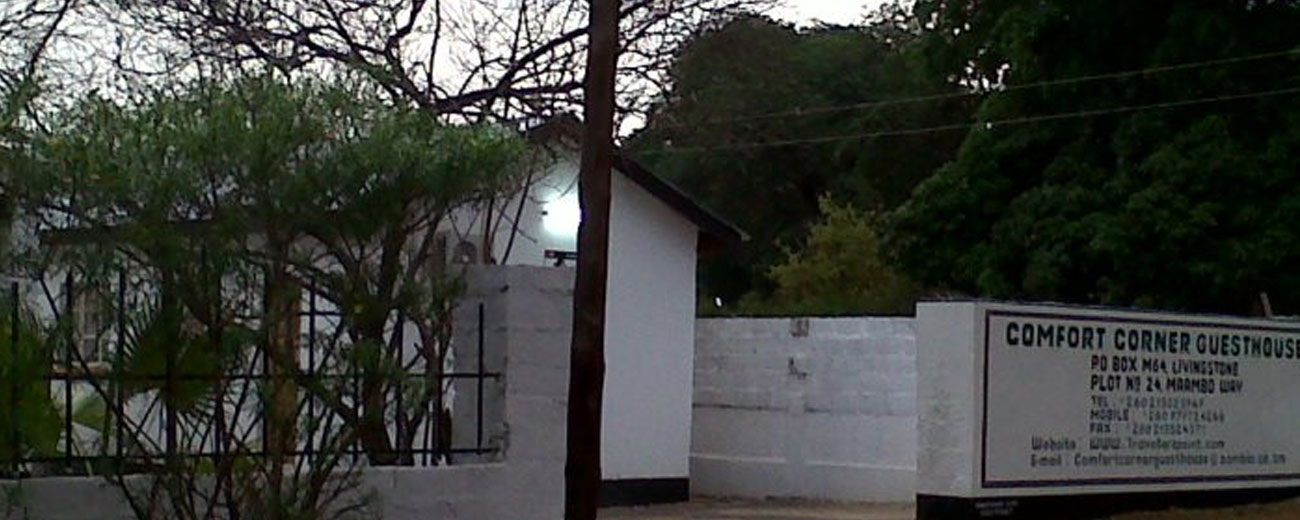 COMFORT CORNER GUEST HOUSE
This Bed & Breakfast establishment is located 1 km away from the city center of Livingstone, Zambia.
Nine rooms with 7 en-suite and 2 ordinary rooms. The Guest House caters for international as well as local tourists coming to leisure and business tourism near the Mighty Victoria Falls.
The establishment has a tours desk at the Guest House so that clients can book tours and activities right at Comfort Corner Guest House.
ABOUT THE COMPANY
Comfort Corner Guest House is a business partnership between Joseph and Marjorie Ndalama. The guest house started operations in 2004 with only three room and now has grown to 9 room and is looking to the future with great expectation.
The business has grown steadily and has been supported financially by the Bank ZANACO Plc.