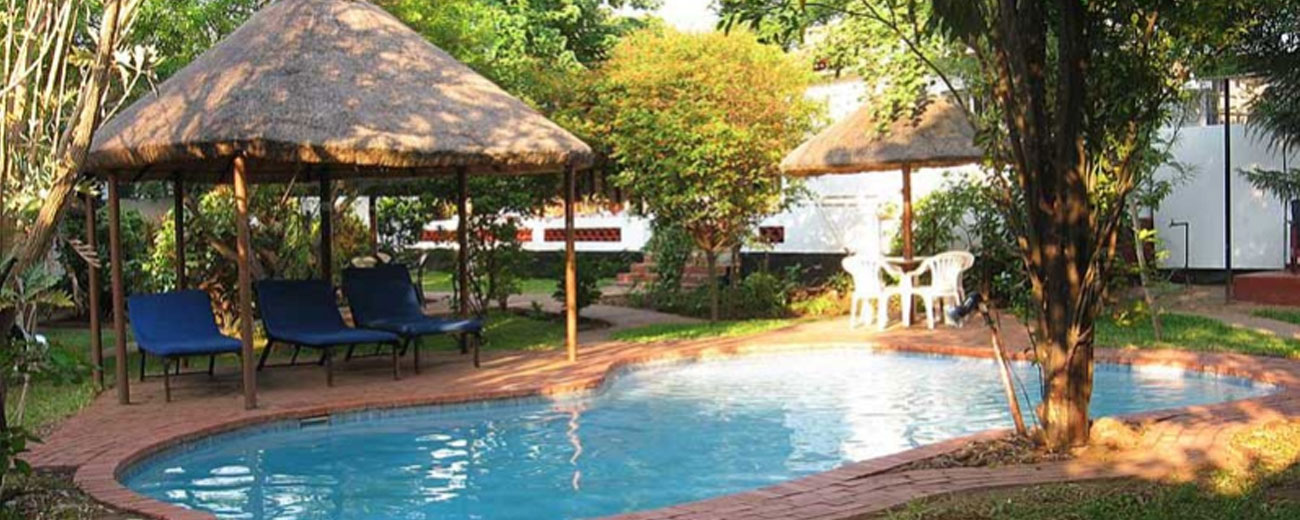 Chanters Lodge comprises 10 rooms and one suite. 4 double rooms (each with one double bed) and the suite (with two double beds and a small sitting room) overlook the swimming pool and garden.
Four rooms are very spacious and can sleep two adults and two children – they are 'motel style' with parking outside the rooms. We have one big family room to sleep four or five, also with parking outside the room.
All our rooms are air-conditioned, with bath or shower rooms en-suite. Mosquito nets, fridges and facilities for making tea and/or coffee are in all the rooms.
Our room rates include full English breakfast, free transfers within Livingstone on arrival and departure, as well as free wifi (subject to availability).
We are able to book all the many activities available in Livingstone for our Guests. Our restaurant is well established and we offer a full a la carte menu of local and international dishes.
The lodge has many recommendations on TripAdvisor.
ABOUT THE COMPANY
Chanters Lodge was opened in 1998 with just three rooms and was initially successful as a restaurant and bar operation – one of Livingstone's first and still an excellent venue for dining out.
As the city became popular with tourists in the early 2000's so we started to expand the accommodation side of the operation, adding four rooms in 2004, a swimming pool in 2005, three additional rooms in 2006 and two more in 2009. In 2010 offices were built and the original three rooms were converted into a suite and one adjacent double room.
Management of the lodge is by Richard Chanter, one of Zambia's well-known hotel keepers and formally general manager of one of Lusaka's largest and most popular four-star hotels.
Prior to coming to Zambia Richard was involved in hospitality management in several other African countries.