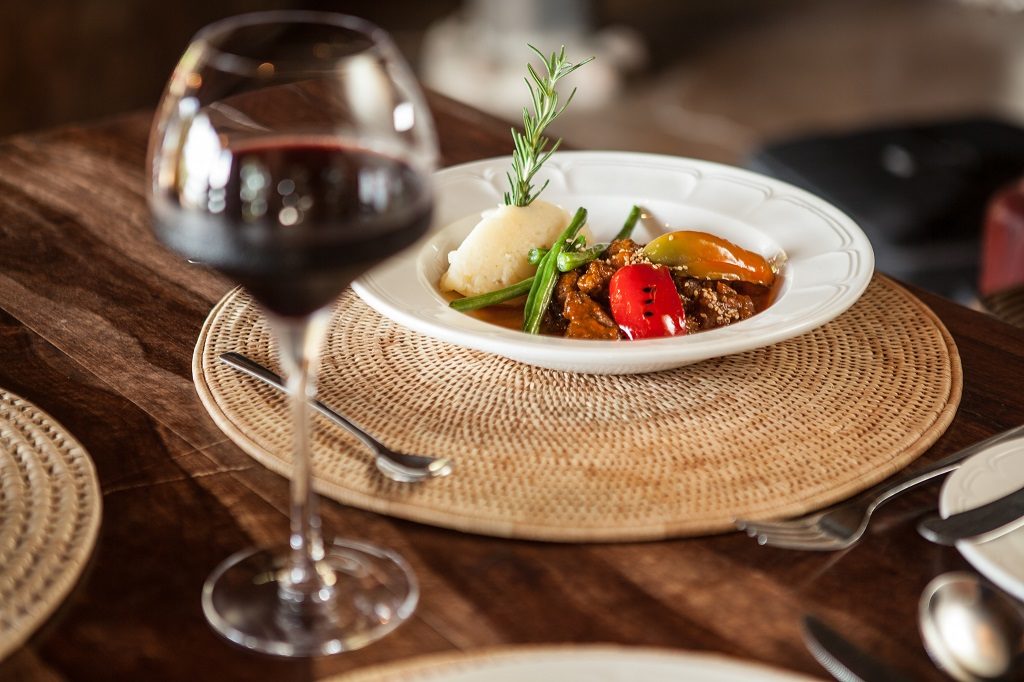 "To eat is a necessity, but to eat intelligently is an art" – Francois de la Rochefoucauld
Contrary to popular belief – a holiday in Zambia is not necessarily all about the wildlife and adventure. This African country has a wealth of delicious, local flavours and opportunities to take your taste buds on a world-class culinary journey.
Luxury lodges and safari camps offer thoughtful cuisine that expertly blends local and global flavours. So, if your perfect luxury getaway is a good mix of adventure in the bush as well as on the plate, pull up a chair and get ready to delve into the world of Zambia's gastronomic offerings.
THE FOOD
Luxury safari lodges like Tongabezi base their meals on a commitment to sourcing fresh, healthy food that is seasonal and sustainable. As the seasons change so do the menus. Modern vegetable- and herb gardens, and fruit orchards keep menus up-to-date and lavish.
Even preparation of the soil for growing is natural, using organic compost rather than chemical fertilisation and pesticides. When you eat seasonally you eat wisely, both for your health as well as that of the environment.
Growing food that is seasonal translates into minimal transportation pollution and thus, minimal impact on the environment.
THE TABLE
What makes a dining experience truly memorable is the ambience. A beautifully set table, decorated in soft lighting, under a cloudless, starry night makes for a completely dreamy dinner.
If you're in the mood for a romantic and intimate night in, enjoy your meal from the comfort of your room. Shared dining areas can also bring a more festive touch to a lively meal. The real 'cherry on the cake' is a stunning view overlooking the Zambezi River or even a floating Sampan (small boat) anchored offshore in the river itself.
So, remember, when you come on safari to Zambia, Don't forget to bring your taste buds along!
Words by Megan Lewis
Photography courtesy of Tongabezi Safari Lodge.