"It's the most wonderful time of the year" – Christmas! From the beginning of December, South Luangwa is a lush, green wonderland thanks to the arrival of the early summer rainfall. It's the perfect opportunity for a white GREEN Christmas safari.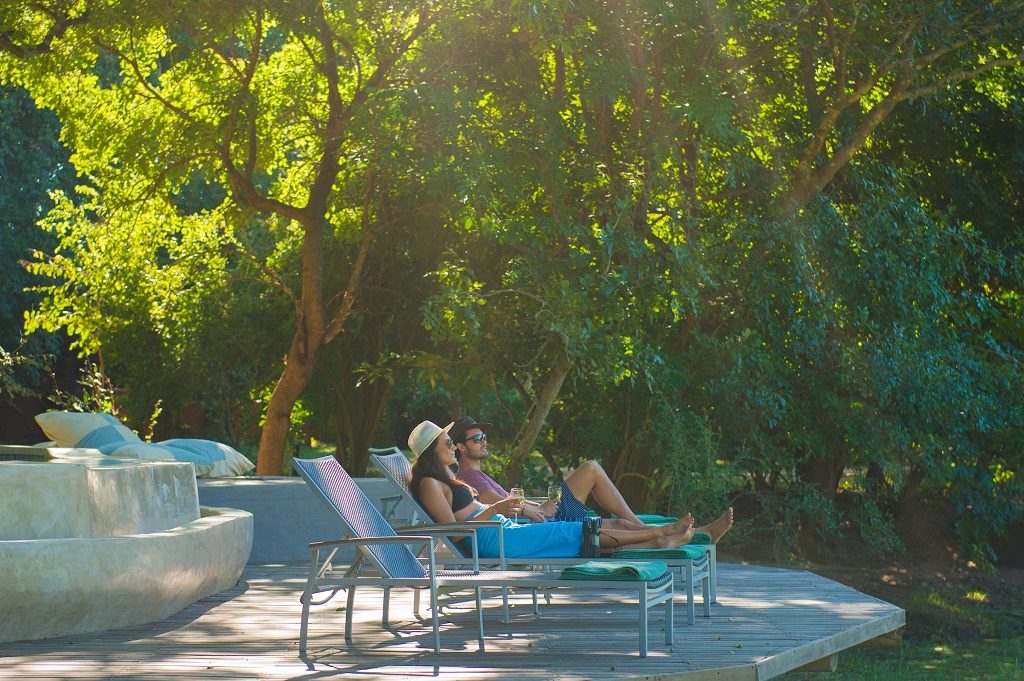 Here's why Christmas-time is the best time for your South Luangwa safari!
The Warm Weather
Temperatures average around 30°C in the day with occasional afternoon showers. Even though it is called 'the rainy season', the downpours rarely continue for longer than a few short hours.
When it gets too hot you can always take a dip in your camp's swimming pool while admiring the views. At some special camps like Robin Pope Safaris' Nkwali camp, the swimming pool overlooks the river. Here guests are often treated to sightings of elephants and other game coming down to drink – all while relaxing in the swimming pool, escaping the summer heat, and perhaps with sun-downer in hand.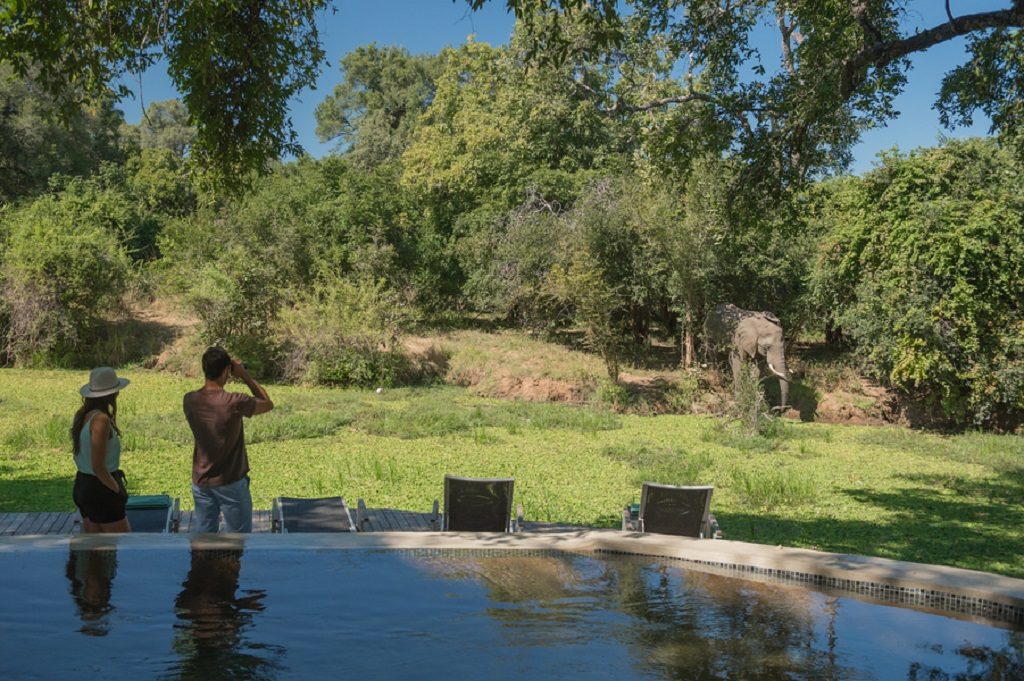 A Photographer's Dream Setting
This – the green season in South Luangwa – creates wonderful light for photographs with less dust in the air and the opportunity for magnificent contrast of wildlife against the emerald surroundings.
A Birder's Paradise
For the avid birder, this is the best time for a birding safari in South Luangwa as many migratory species escape the cold northern hemisphere winter to journey south. Expect   plenty of colourful sightings. South Luangwa National Park proudly boasts a bird list totalling more than 450 species.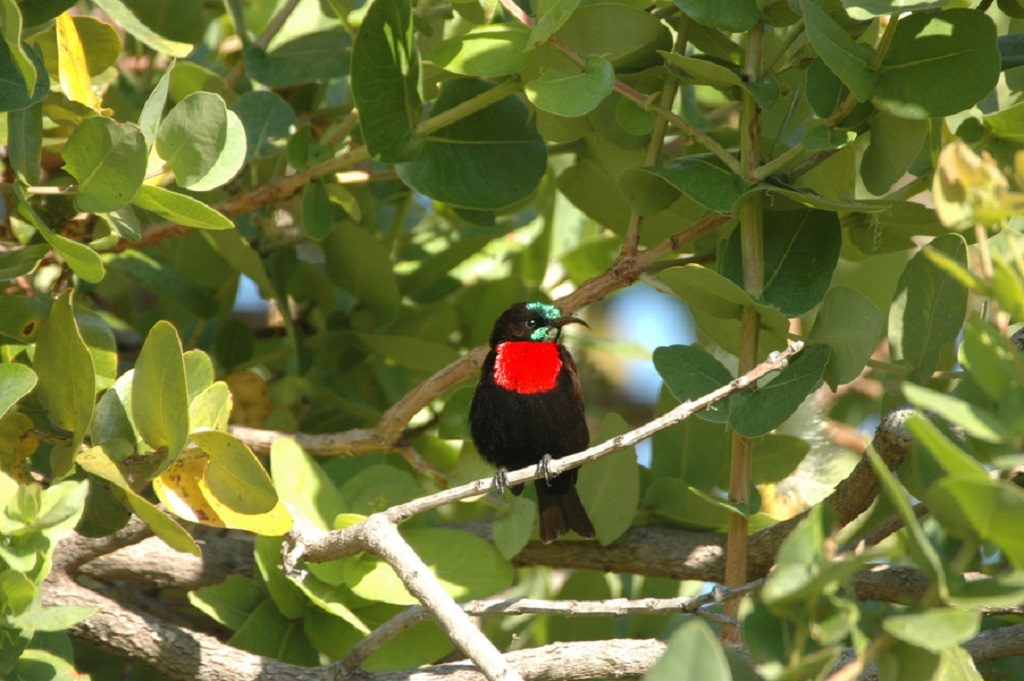 The Fruits are Starting to Ripen
With the rains come fruit! Elephants, monkeys, baboons, and many more species can't resist these sweet temptations. There's a hive of activity around these fruit trees with monkey squabbles and plenty of elephants with new-born calves around.
The Wildlife is Abundant
The rains don't just breathe new life into the plants but also into the wildlife. New arrivals usually coincide with the rains as food is plentiful and life is relatively easy. If you want to see baby animals on safari, this is the best time to go.
The green season is arguably the best time to visit South Luangwa and offers something for everyone. Watch how South Luangwa transforms into a lush green paradise when the long-awaited rains arrive.
If you want to witness Mother Nature showing off around Christmas time, then contact Robin Pope Safaris and book your green Christmas getaway.