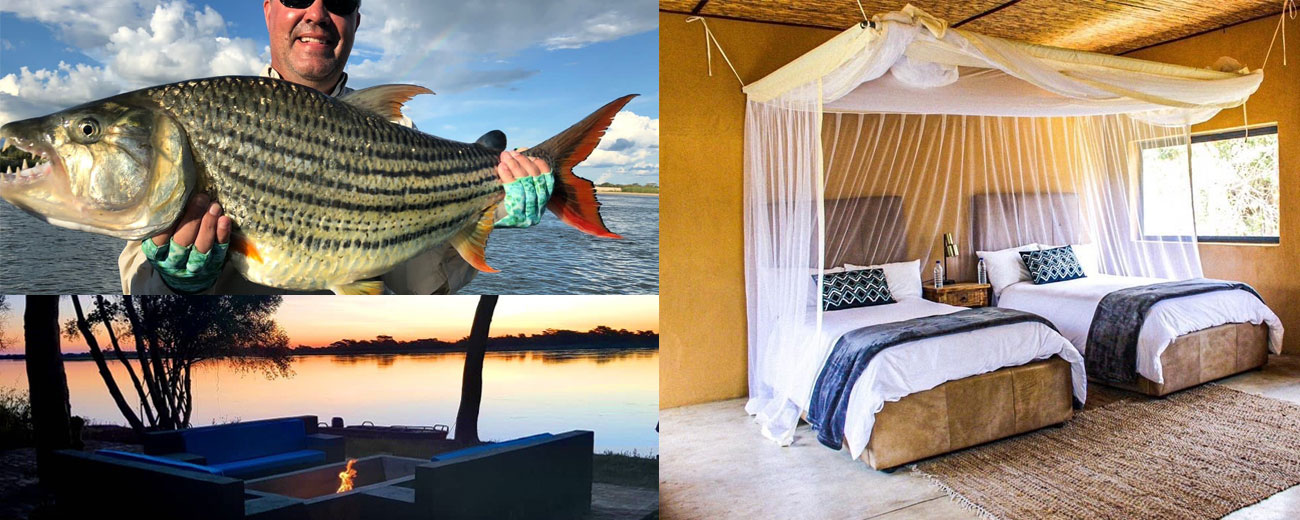 Located in Barotseland, Western Zambia, we are a family-run fishing lodge which aims to please. Barotse is famous for catching the 'bucket list' trophy Tiger fish. Accommodation is comfortable, food is delicious, drinks are cold, staff are friendly, and the fishing is once in a lifetime.
About the Company
We are a small family-run fishing lodge in the heart of Barotseland, Western Zambia, in an extremely remote part of the Zambezi river. The lodge was officially opened at the end of 2020.
So far we have managed to satisfy each and every group of clients that we have had come and visit us. We have had clients catch their 'trophy fish' and beat their own personal records. A 20lb and above weighing Tigerfish is what we aim to achieve for all clients that come to visit.
About the Accommodation
Barotse is famous for its mammoth Tiger fish. We offer self-catered or catered options, as well as transfers from Lukulu town and back.
The lodge has 4 chalets, each chalet having 2 x 3/4 beds, mosquito nets, solar fans, plug points, usb points, a private ensuite bathroom with flushing toilet and hot water shower, and a private veranda overlooking the river. We can also fit an extra bed into each of the chalets so we can sleep a maximum of 12 pax. The rooms are very spacious as it is so no need to worry about being squashed in.
We provide 3 hearty meals a day, whether you'd like to come back to the lodge for meals or take the meals with you for a full, uninterrupted day on the water.
Our fleet of boats consists of 3 x American Trackers (can take 2-3pax) 1 x Dory boat (can take 3pax), 1 x Tinnie boat (can take 2pax), and finally we also have a pontoon (can take 6-8pax comfortably).
Our extremely experienced fishing guides can take you to the most ideal spots, whether you'd like to fish for Tigerfish, Red-Breasted and 3-Spotted Bream, or the large species of Bream (Nembew, Thinface & Humpbacks).
Birdlife is also splendid in Barotse. We do offer the opportunity to go birding if that is what you would like to do.
The Lodge closes for the months of December up until April, as the Floods from the rainy season make the Lodge inaccessible.