Tuba, a Zambian traveller with a deep passion for travelling as much of the world as possible, is on a quest to explore and share all of her adventures in her own country with others in a new light. She recently shared her solo trip to the Chaminuka Nature Reserve…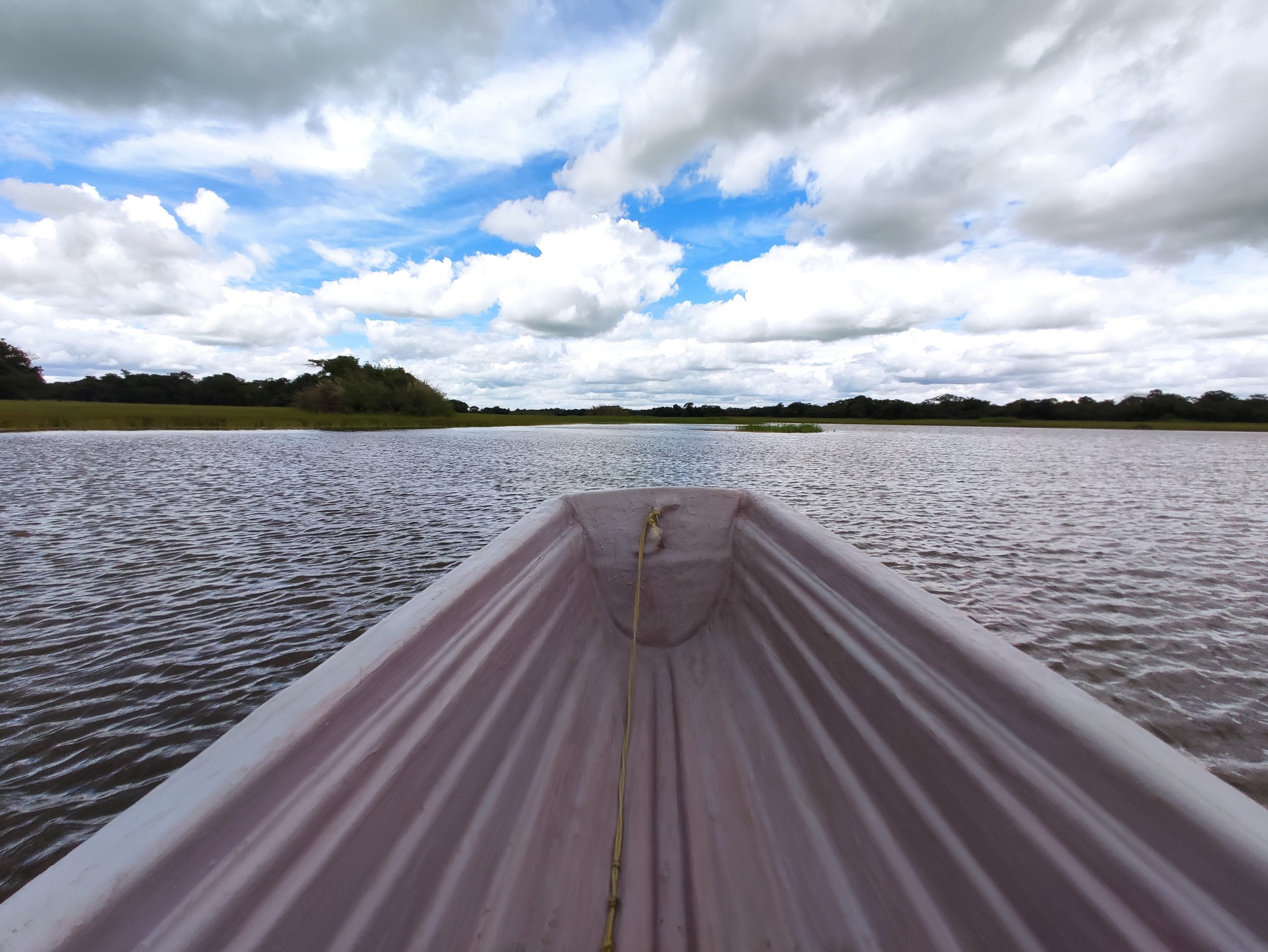 There are few things I love more than travelling solo. Having only recently discovered the joys that wandering alone can bring, I am now an advocate for people, especially young women, to encourage more of us to travel independently and veer off into new spaces both far and near.
My most recent solo trip was a day tour of the beautiful Chaminuka Lodge. Chaminuka is a luxury nature reserve and Safari that sits on 4000 hectares of land in Chongwe, just outside Central Lusaka, Zambia's capital city.  As a testament to their ease of reservation, I booked my trip on a whim about two days before, just by phone call and had all details sorted out in less than five minutes. My day-trip cost ZMW 770 (US$ 35/ ZAR 533), which I paid in cash upon arrival. My package included a 60- minute safari, a boat ride, cheese tasting, a nature walk (which I never made it to), horse riding and a full buffet.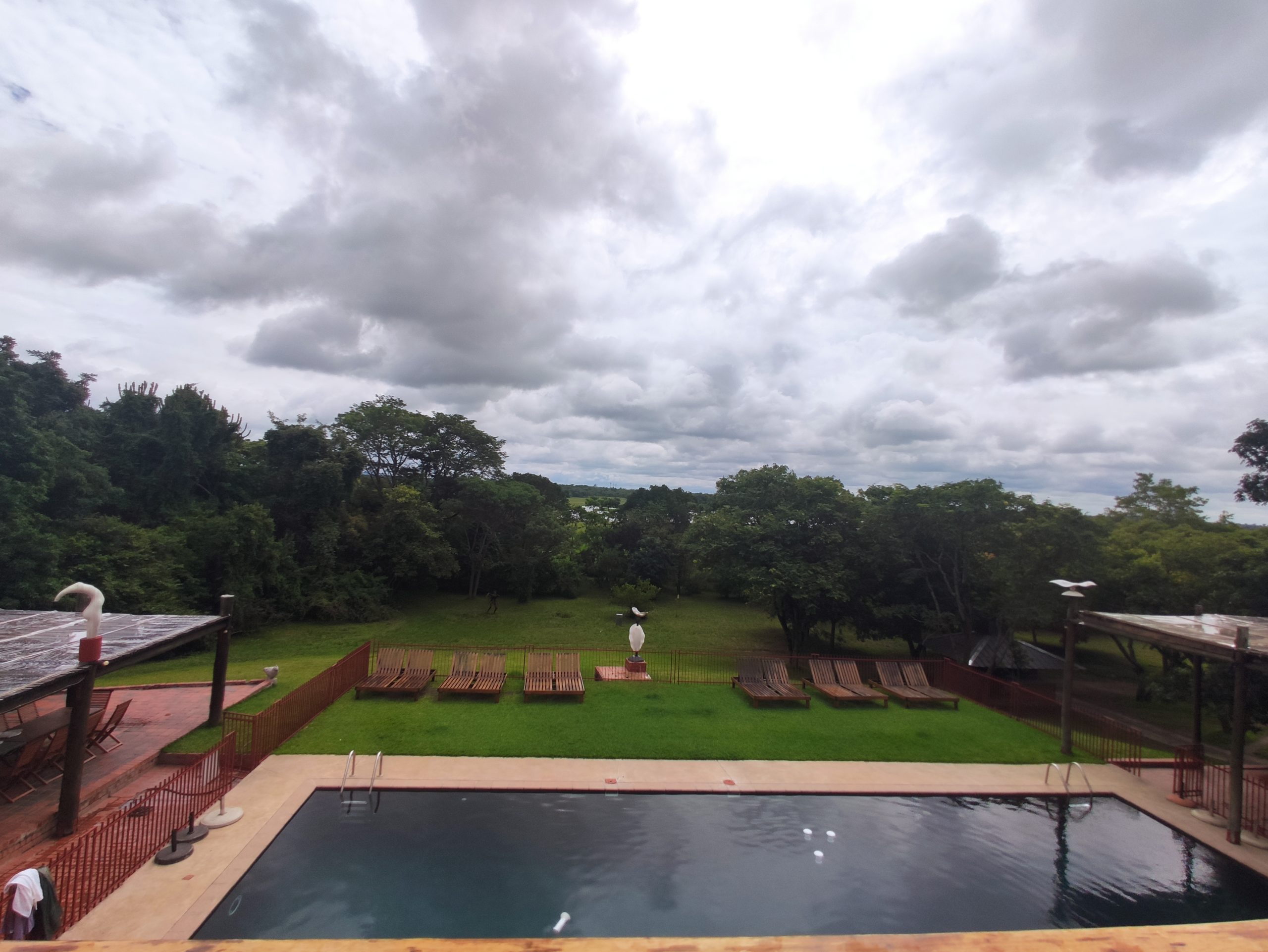 HOW TO GET THERE
Although Google Maps estimates Chaminuka to be a 45-minute drive from Lusaka city centre, travellers will be wise to allocate at least 2 hours of travel time because there's a bad stretch of road about halfway through. I started off from Lusaka at around 7 am and only got to Chaminuka at 9:45 am! My tour was supposed to start at 9:30 am, but I learnt that they're flexible and run the same activities multiple times of the day, so the start time was really just a guideline. 
SAFARI
Fun fact:  The word Safari means "to walk" in KiSwahili. I often chuckle at how we've co-opted the term to mean "viewing animals in a controlled environment as a form of leisure usually with a guide". My first activity of the day was the Safari which, as I mentioned, doesn't run on a tight schedule, perfect for those chilled travellers who don't want to account for every minute of their trip (I am NOT one of those chilled travellers who don't want to account for every minute of their day).
In what I believe is a testament to how badly hit the tourism industry has been by the COVID-19 pandemic, the Safari only had myself and two other guests on it, making for a very personal 60-minute tour. The guide was incredibly knowledgeable, and his photography skills weren't too shabby! See the pics he took with these beautiful giraffes serving as a backdrop: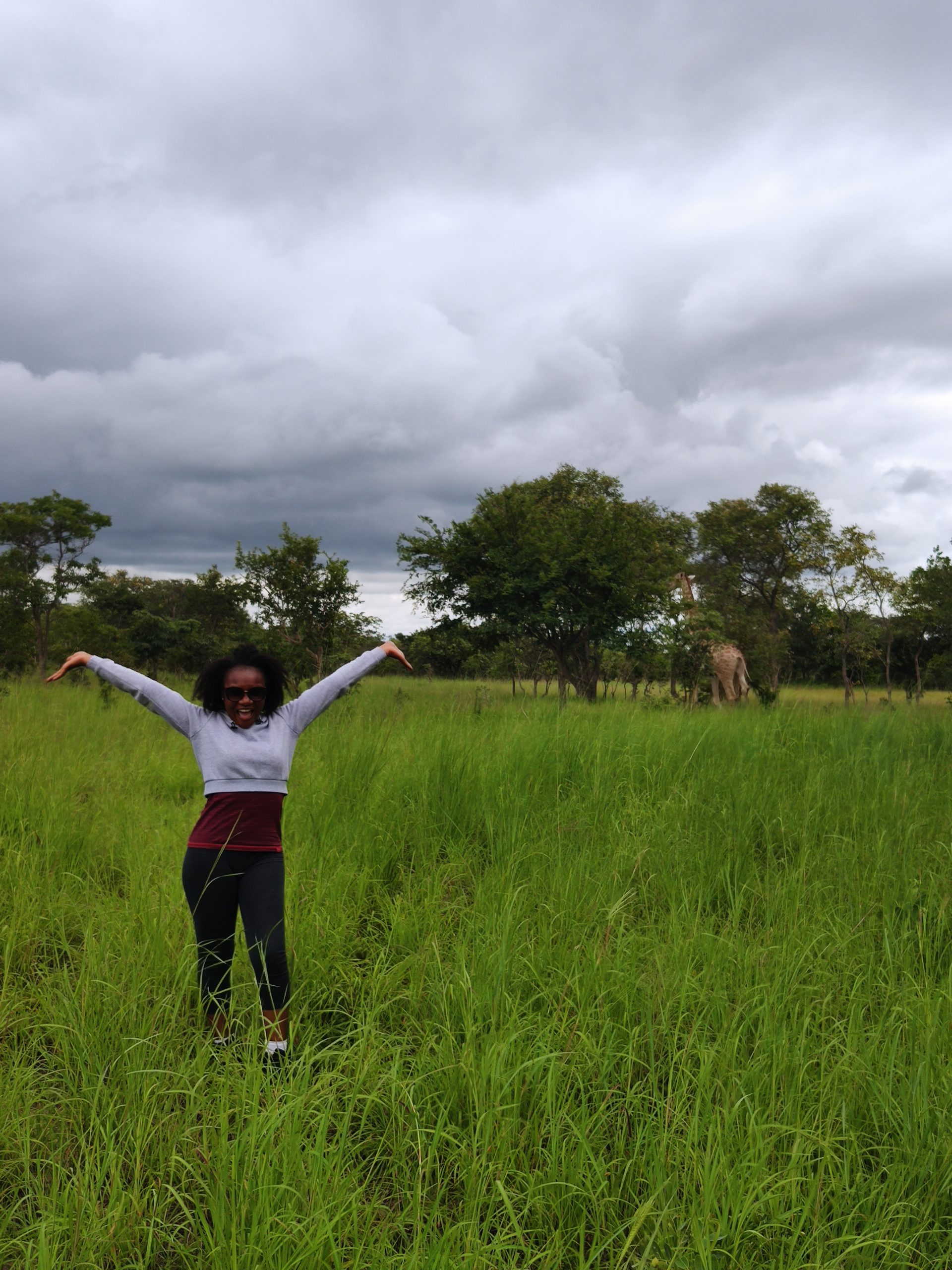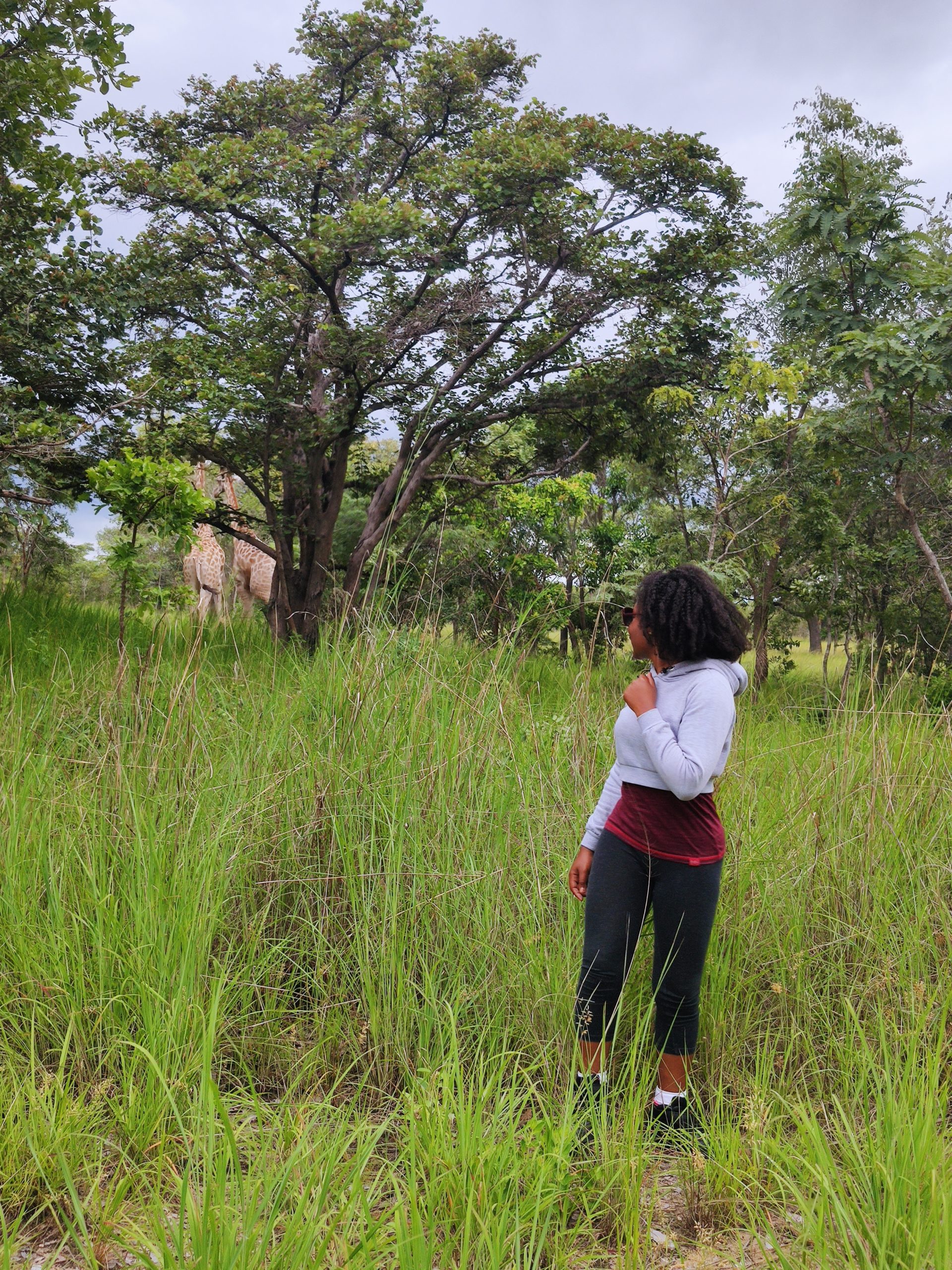 We had a pretty good sighting of animals on the Safari, seeing the Chaminuka elephants on their graze before moving on to see the lions, wildcat, wildebeest, leopard, ostriches and something the guide referred to as "African Mcdonalds" because of the arch-like markings on their rear ends. Note to self: Google the proper name of said animal.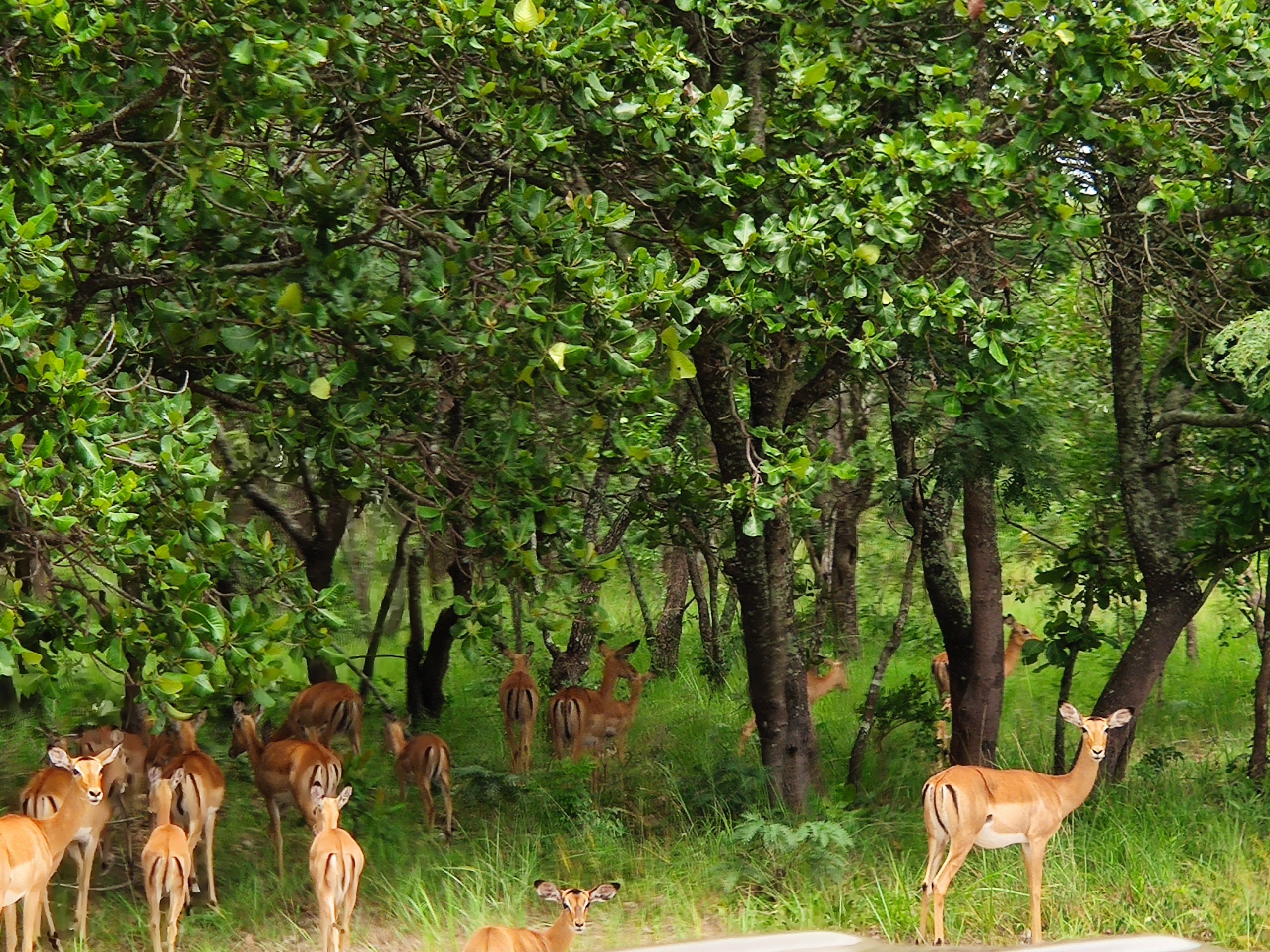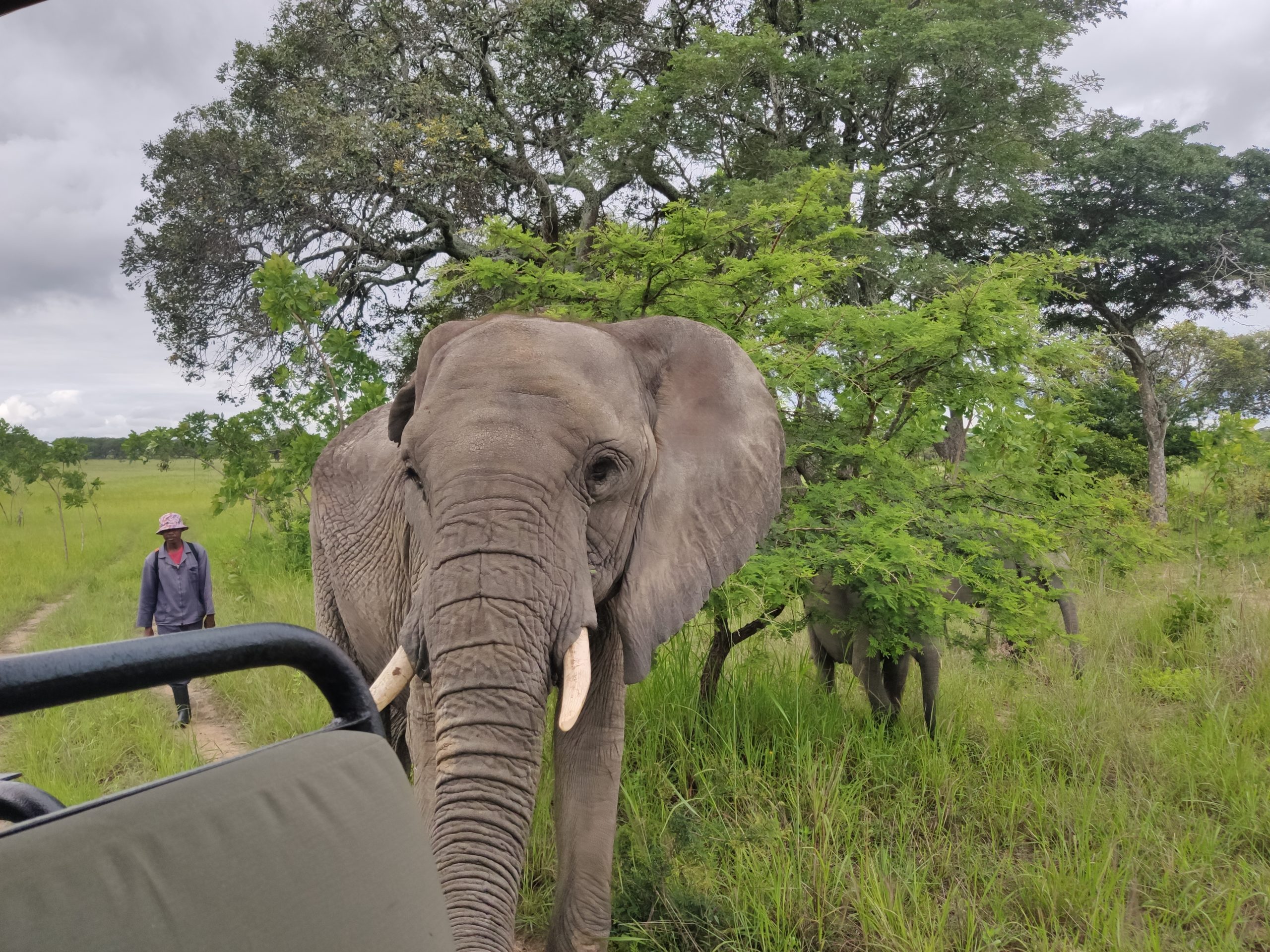 BOAT RIDE
Day trip visitors can expect a 20-to-30-minute waiting period between activities. I spent my waiting times reading on the bar's deck overlooking the swimming pool (which apparently is heated) and all the beautiful greenery. 
My second activity was a boat ride that only had myself, two other guests, and the guide. We drove out to the man-made lake and got onto the speed boat, which reminded me of the banana boats my friend and I used to sneak out to ride in Kitwe's Chipata compound on the Kafue River. The lake is 5 metres deep at its deepest point and took us about five minutes to complete one round. The guide clearly had a slow day, so we made about four rounds which got increasingly daring before he let us go. 
Note: The guides for each activity differ, so best to break up some of your currency into smaller notes so you can tip each one separately.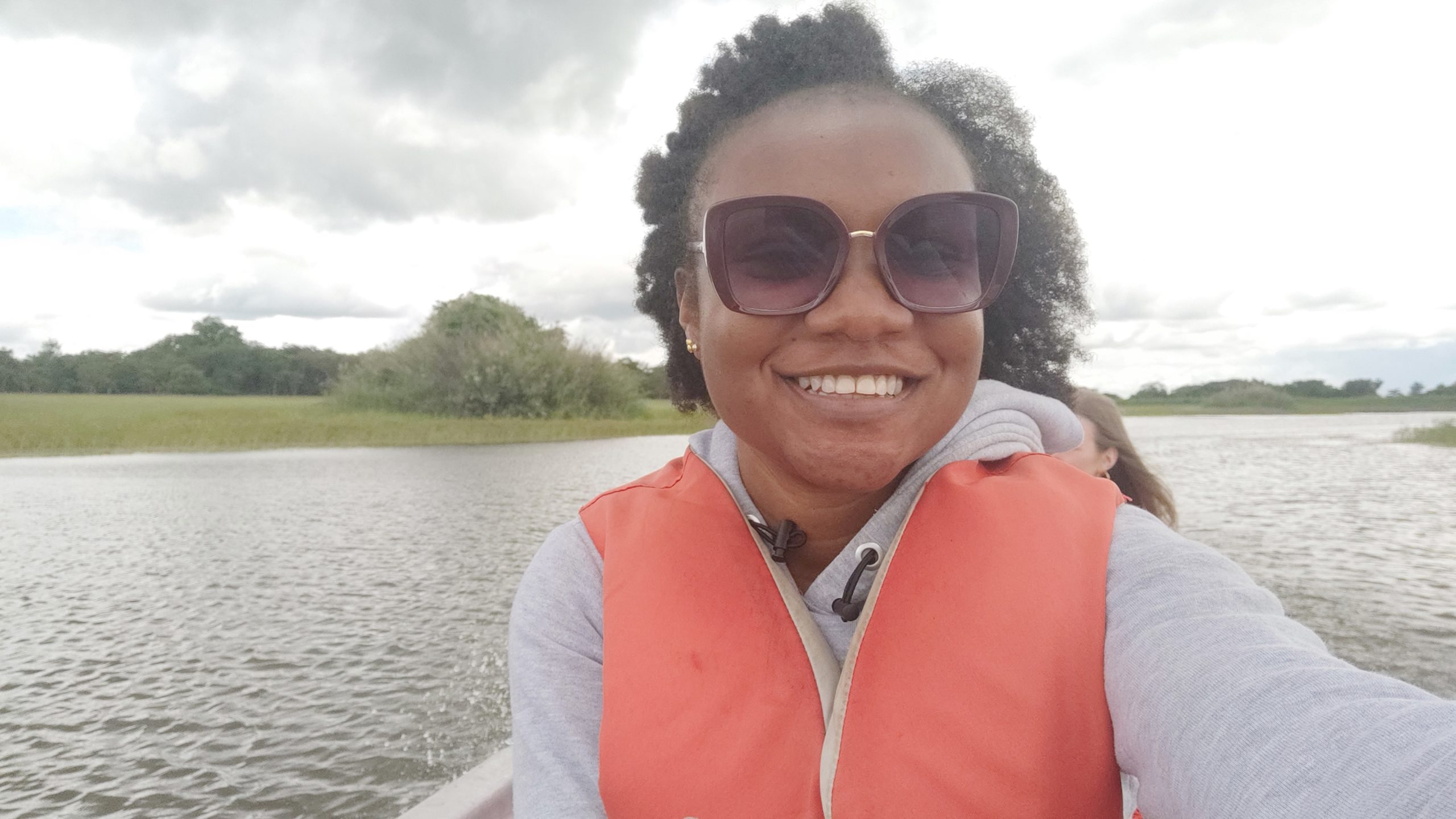 THE BUFFET
I'll preface this by saying that the one thing I don't enjoy about solo travel is eating alone. Thankfully, I had my book to keep me company, much to the amusement of one of the waiters who stood by me and made small talk.  We had about an hour and a half to kill before the horse-riding activity, by which time the buffet was set out. The food was good; it had a mix of Zambian food like nshima and rape (*international readers, rape is the weirdly named equivalent of Collard Greens or kale). Some South African-inspired food like braaied wors (international readers, braaied wors is a barbequed sausage) and other veggies and starches. This is what I managed to wolf down before going about my day. 
HORSE RIDING
After my lunch, I came down to find the horses already on another tour, so in true Tuba style, I (get this) chased down the horses, which got agitated and almost became unruly! It turns out the horse rides are only five minutes long, so the wait wasn't too long. 
After a quick introduction to the horse, I was finally ready for my session (I apologised to her for my behaviour because I didn't want her to keep a grudge). Within a few minutes, I was having my first ever horse-riding lesson!! What a thrill! I am definitely interested in doing that again.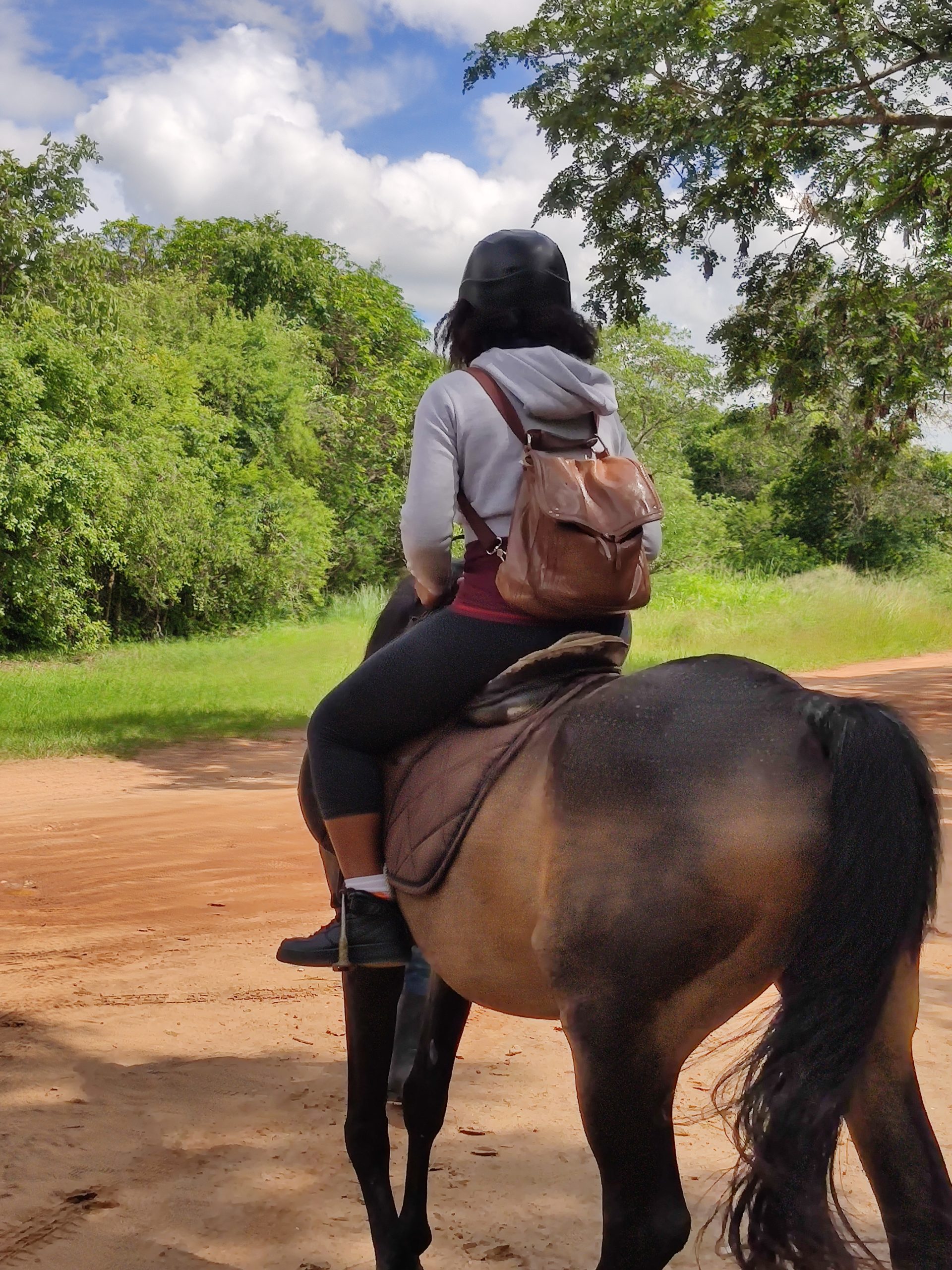 CHEESE TASTING
I found it really interesting that the famous Kaposhi Cheese is housed on the Chaminuka Estates (has been for 20 years) and offers a really intimate cheese tasting session with about 8 different cheeses available for sale on site. 
The tasting itself is held in a cave (man-made) reminiscent of pre-civilised times with markings on the wall and a really cool water feature that adds so much to the ambience. The roofing has been made to look like rocks, and I would tell you what they actually used to create that illusion, but I'd rather let the big reveal happen in person.
Overall, Chaminuka is the perfect getaway for a close proximity retreat if one doesn't want to veer too far out of Lusaka. My next visit there will definitely be with some company and spread over a couple of days to fully enjoy the nature on offer.
ABOUT THE AUTHOR:
Tuba is a Zambian reader, traveller, communications specialist and ice-cream enthusiast. In her free time, she travels as much of the world as possible and writes all about these adventures on her blog 'STAMPEDLIFESTYLEBLOG'. Thank you for sharing your Zambian adventure with us, Tuba!