MULBERRY MONGOOSE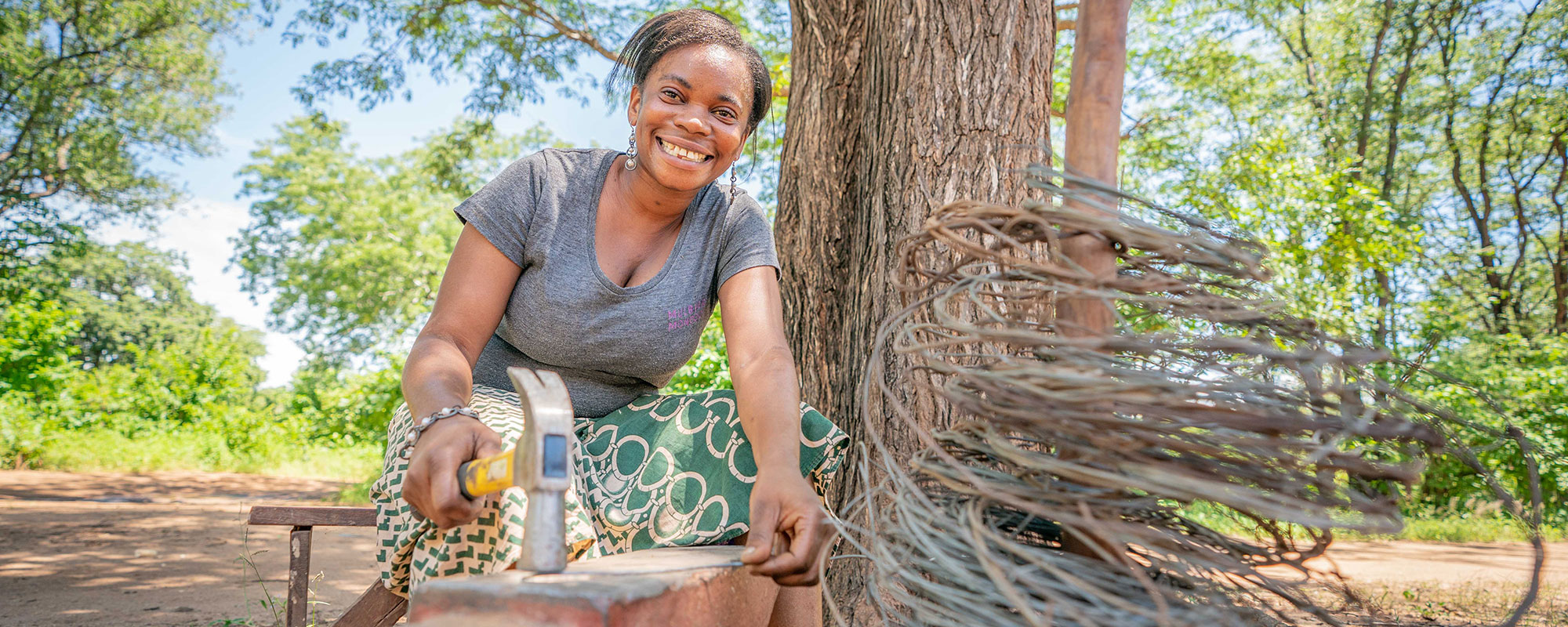 Mulberry Mongoose is a team of courageous artisans who have become internationally recognised for their ability to transform brutal poachers' snare wire into award-winning jewellery. With every sale they donate to anti-snare patrols, making over USD$138 000 and counting for conservation so far. They call their unique art 'creating beauty from brutality'.
This social enterprise's name embodies its values. The banded mongoose is a wonderful animal found in the bush. Like Mulberry Mongoose, these animals thrive by supporting their community: one mongoose watches for danger while others care for the young, allowing the rest to feed. Similarly, Mulberry Mongoose grows as a business by caring for its environment, firstly creating invaluable employment and through protecting the wildlife of South Luangwa. Mulberry is a quintessentially British colour and the founder, Kate Wilson, grew up in England with a mulberry tree in her garden. As a business the team strives to create internationally recognised pieces of jewellery using an extremely challenging material – hard snare wire. They also offer an incredibly efficient and positive client experience despite operating in the challenging environment of the African bush.
The Mulberry Mongoose store and workshop is based on the main tar road leading from Mfuwe International Airport and 15 minutes' drive from the beautiful South Luangwa National Park. This park is famed for its wildlife, having one of the highest concentrations of leopard in Africa. It has always been said that people first visit Zambia for its animals but come back time and again for its people. The Mulberry Mongoose team, made up of mainly Zambian women, is renowned for their hospitality. You can drop into this 'Shop Less Ordinary' between 7am and 4.30pm any day of the week. You will be treated to a warm welcome and free guided tour of their purpose-built workshop; they even let you try coiling or hammering poachers' snare wire yourself. Their shop is a beautiful space with an extraordinary variety of designs, all made from snare traps.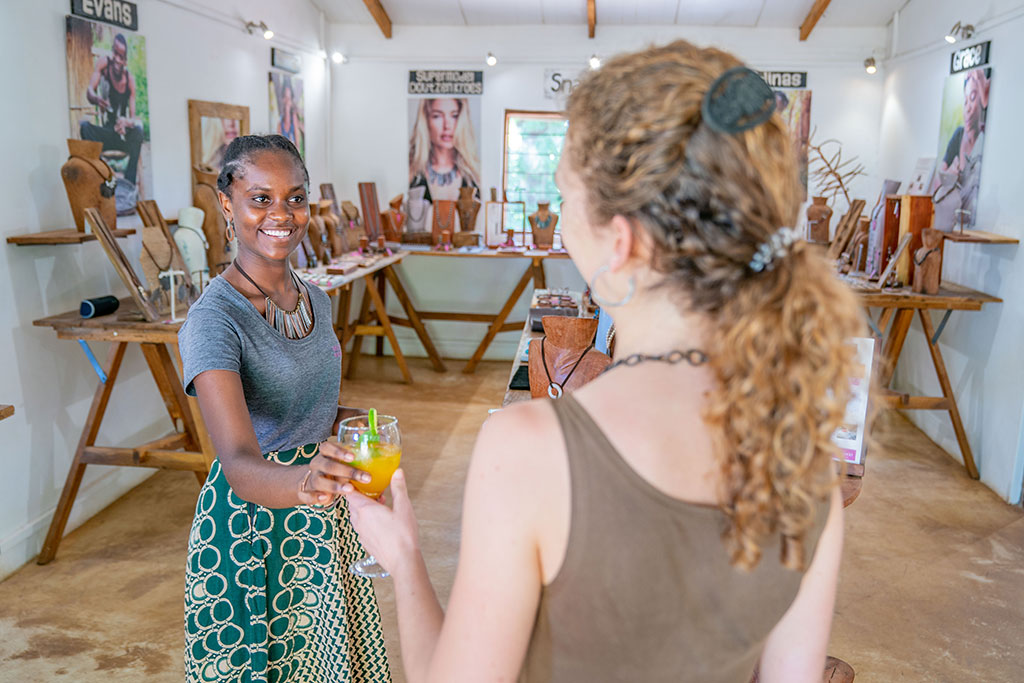 To fully immerse you in the experience of Zambia their unique designs include locally sourced materials that maximise the amount they reinvest back into their economy. They use hand-carved wooden beads, seeds, vintage coins, and farmers' feathers. Their gift bags are made with the colourful chitenge material bought from business women and turned into a beautiful gift pouch by Mfuwe tailors.
While this team of creative and dedicated entrepreneurs work hard it is important to mention their sense of joy and great humour. Whether it is gossiping at lunch break, sharing stories from the African bush or connecting with international clients, this is a place of joy. Being based next door to some of the world's most dynamic wildlife also means their stories can be extraordinary… they even created a design to represent these colourful tales – see below!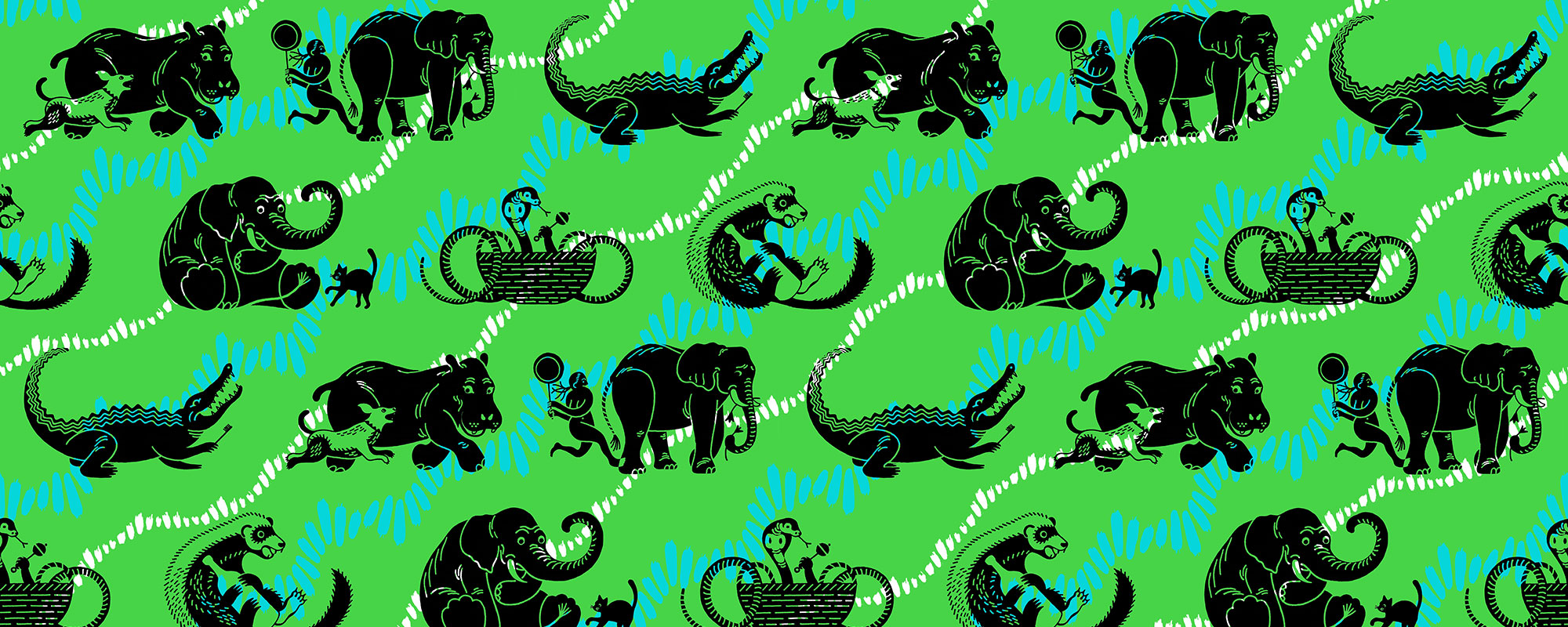 Mulberry Mongoose is born of the belief that to feel good everyone must benefit. Its unique business model upcycles brutality transforming it into beauty. This process empowers the rural Zambian team, providing not just essential employment but also a feeling of pride and purpose. When you buy their unique pieces from their 'Shop Less Ordinary' or online you are giving back to conservation and supporting rural Zambians can feel beautiful on the inside and out.