Written by: Marion Mithamo; Travel Content Creator www.scrapbookjourneys.com
Is Livingstone, Zambia on your bucket list? The holidays are upon us & if you're planning to, or simply thinking about, travelling to Livingstone from Lusaka soon, then this travel guide is for you!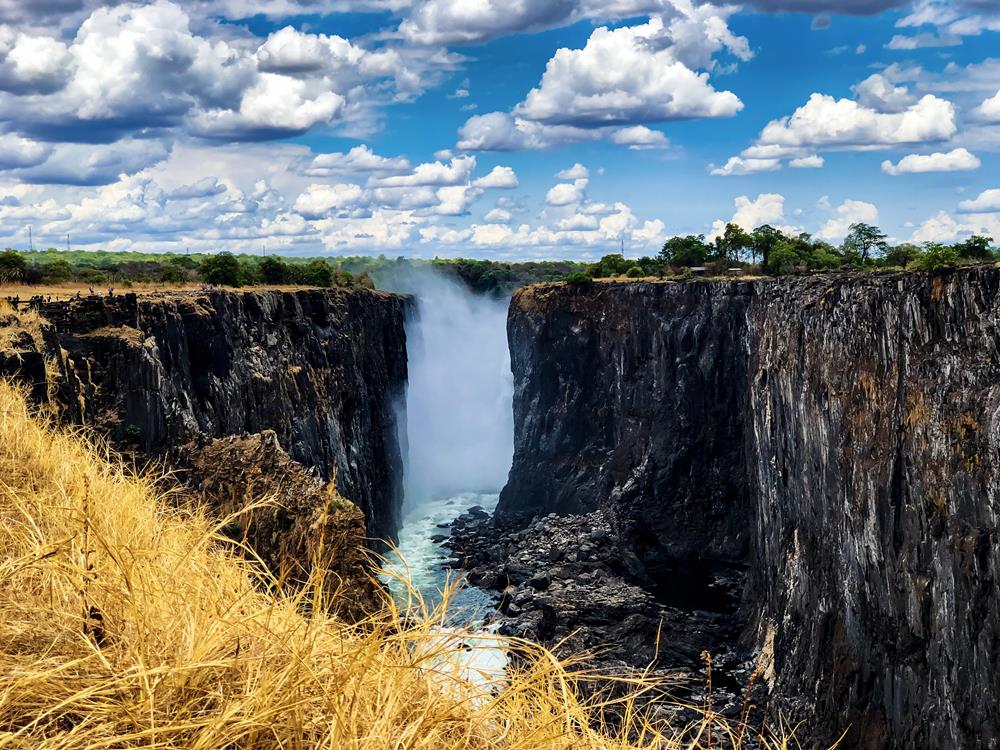 Victoria Falls Photo Credit: Scrapbook Journeys
As a Kenyan, travelling to Zambia for the first time felt a little unnerving. I had all the questions that come up when you are travelling to a new country… Is it safe? What is transportation like? How are the people?
I went online to search for reviews and tips, hoping to get some answers and relieve some of my anxiety. And in that search, I found a big information gap on travelling to Livingstone from Lusaka. Many articles were either outdated or did not have sufficient information.
Hopefully, this post will answer your potential questions and help you plan ahead when you do decide to travel to this incredible country.
Before your trip…
Before leaving home, convert your cash to US Dollars as it's one of the two most commonly accepted currencies in Zambia, besides their local currency: Kwacha. However, when you making your journey to Livingstone from Lusaka, convert some of your cash to Kwacha.
Buy a local sim card for ease of communication. The local Airtel sim has good network coverage as you venture out of Lusaka city to the rural areas towards Livingstone.
English is the official language in Zambia, hence you won't experience serious communication barriers even in Livingstone.
Zambia as a country is pretty safe, however, it's wise to be cautious all the same.
Find out about the weather in advance as they have very hot summers and really cold winters alike. This will come in handy to guide you in packing.
How to Get to Livingstone from Lusaka
Livingstone is a beautiful town that was originally the capital of Zambia. Your visit to Zambia is incomplete without going down to Livingstone for a taste of true adventure!
There are 3 ways to get to Livingstone from Lusaka:
While this is the quickest way to travel to Livingstone, it's also the costliest. There's only one air carrier that operates flights from Lusaka to Livingstone: Proflight Zambia. It takes about one hour and ten minutes, which gives you an abundance of time to immerse yourself into the experiences that Livingstone has to offer.
A roundtrip costs about 549USD, though this amount is indicative and may vary.
You can choose to cover the 485km distance from Lusaka to Livingstone, travelling by bus or by self-driving. The roads are in a much better condition now, having been refurbished recently. It takes about six to seven hours by road.
A bus ride from Lusaka to Livingstone costs about 4-7USD, and apparently, the buses are in good condition too.
I personally prefer the self-driving route, as it allows you to appreciate the beauty of rural Zambia and its people as you go at your own pace. Zambians are some of the friendliest people I have come across. They are kind, warm and hospitable towards strangers.
Quick tips:
If you should choose the self-drive option, I'd suggest starting off your journey with shopping for essentials at the Kafue Shopping Mall…
P.S. The chicken at Hungry Lion is to die for!
Then make a stop in Monze town on the way to Livingstone…  It's a small quaint town, with a lovely bed & breakfast hotel called the Golden Pillow. At the Golden Pillow, you can either stop for the night or for a hot traditional meal at their diner. Their meals cost between 1-3USD, and accommodation costs 22USD on B&B.
And as you approach Livingstone, look out for the Debonairs in Choma town and stop for ice- cream! If you happen to travel in the scorching, hot summer, ice-cream will feel like a dream!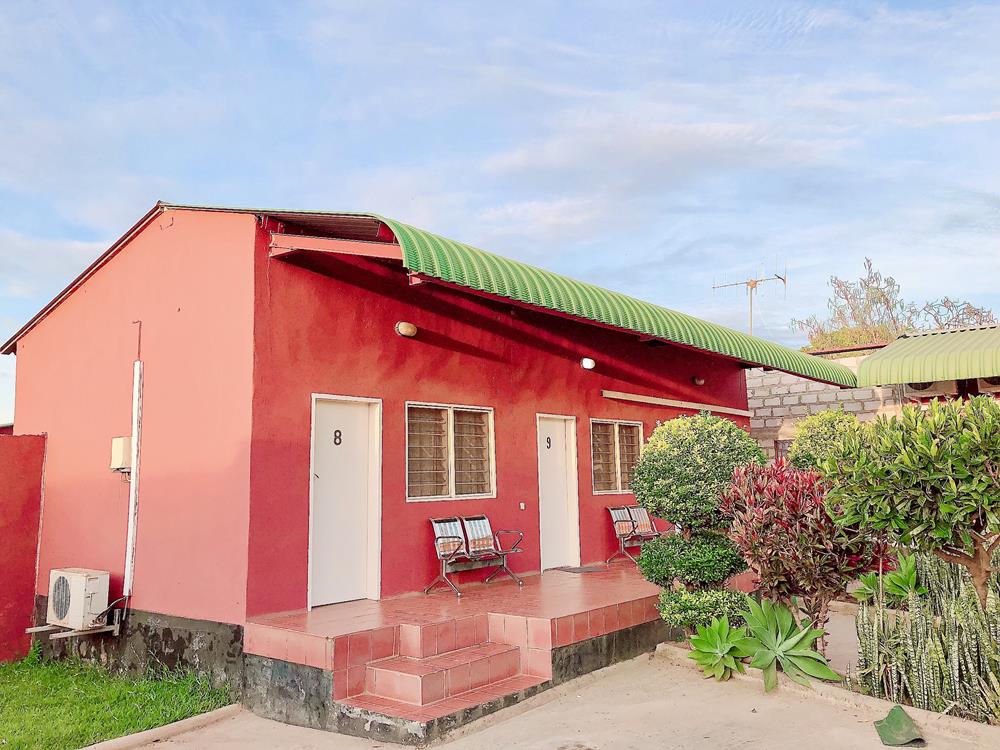 Golden Pillow Hotel. Photo Credit: Scrapbook Journeys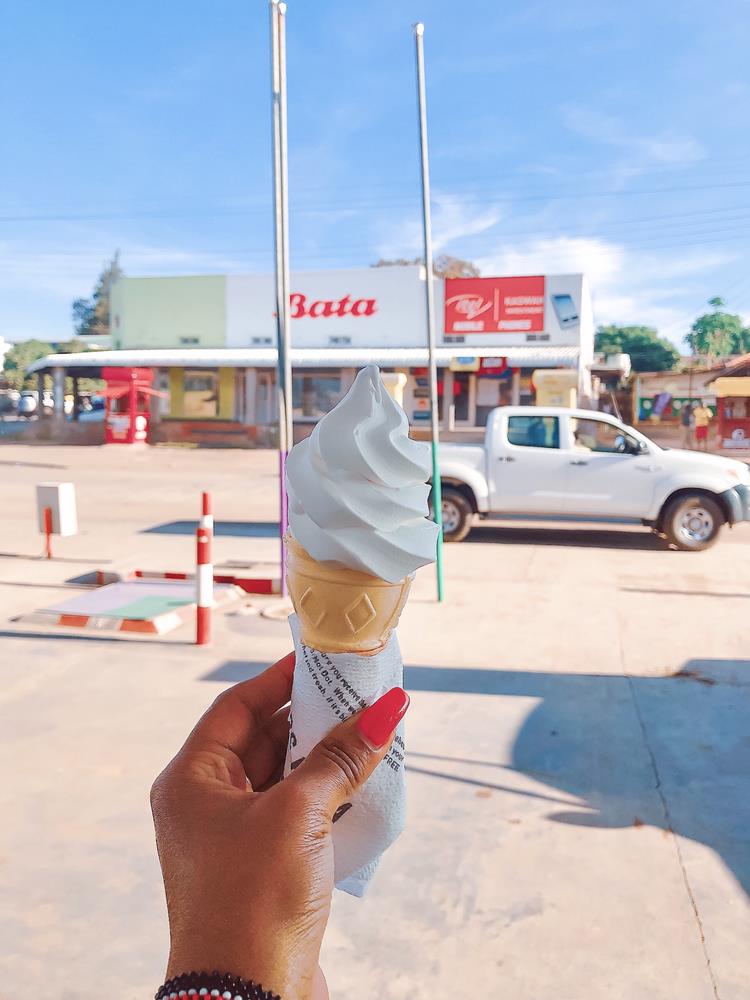 Choma Town ice-cream. Photo Credit: Scrapbook Journeys
This mode is certainly the slowest, and possibly the most adventurous! You will have plenty of time to admire the landscapes of Zambia as it takes about 18 hours… On the Zambia Express train, they have sleeper carriages and a restaurant car, which makes the long journey more bearable.
There's a second train that takes 13-14 hours from Lusaka to Livingstone, through Kitwe. This train is quite dated and doesn't include sleepers. And on this train, you'll need to bring your own food as it doesn't have a restaurant car.
If you are on a budget and don't mind too much travel time, then the train is for you. It's quite affordable at less than 10USD.
*Do you have any tips on travelling to Livingstone from Lusaka? Feel free to share your inputs and questions below! Safe travels!