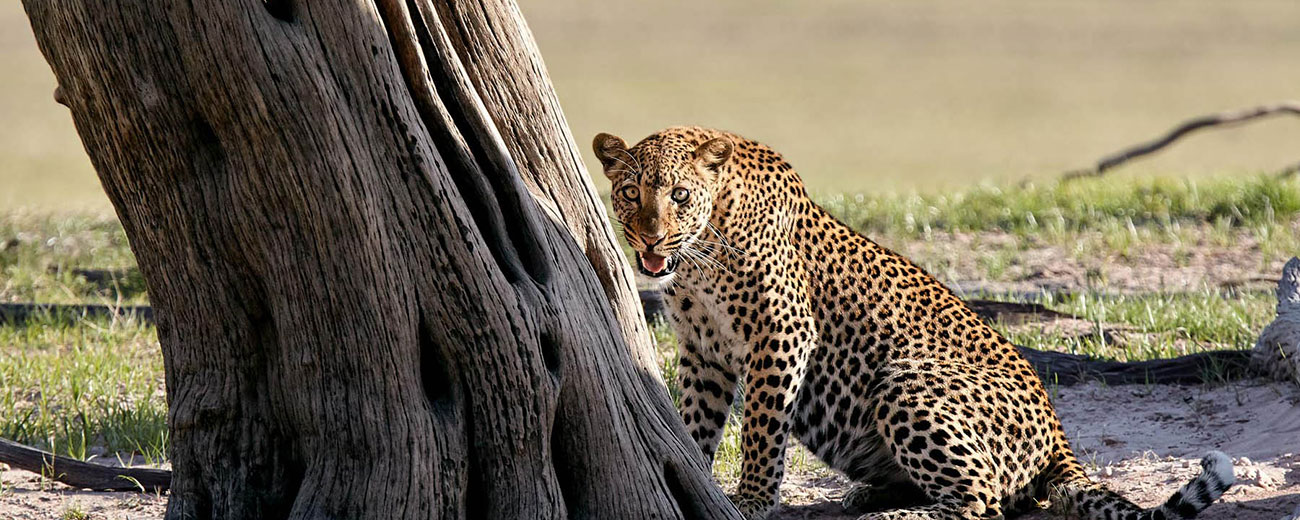 Nestled on the banks of the Iteshi Teshi lake, in the Heart of Zambia, Konkamoya Lodge (which in the Nianja language means "Follow the wind") was born from Chris and Andrea's passion for the Zambia bush, in 2008. The lodge consists of 5 luxurious safari tents, and can accommodate a maximum of 15 guests, allowing them an intimate experience with nature.
Surrounded by mahogany, ebony and baobab tress, each of the 5 en-suite safari tents provides guests with a place to relax. Guests are treated to a sitting room, comfortable bed and hot and cold running water. The camp is solar powered, minimizing its impact on the environment that surrounds it. All of the tents face east, offering a magnificent view of the lake and the gorgeous African sunrise. There are two Lapas in the lodge, which welcome guests for breakfast and long communal dinners as well as tea on return from safaris. Guests can enjoy relaxing moments under the starlit sky, warmed by a wood fire.
Konkamoya Lodge is open from mid June to mid November, which is the dry season in Zambia. The time of year is perfect for game viewing and the lodge has four Landrovers equipped for trips and safaris, following the tracks of the wild animals present in the park.
FACILITIES
Outdoor Shower
Viewing/Photo Hides
Wheelchair friendly
ACTIVITIES
Game Drives
Photography
Walking Safari (on request)
Please Contact us for our rates
INCLUDES
Bar
Child Friendly
Laundry Facilities
Malaria Area
Room Service
Wi-Fi
EXCLUDES
Walking Safari (on request)
Night Drives
Game Drives
Fishing
Birdwatching