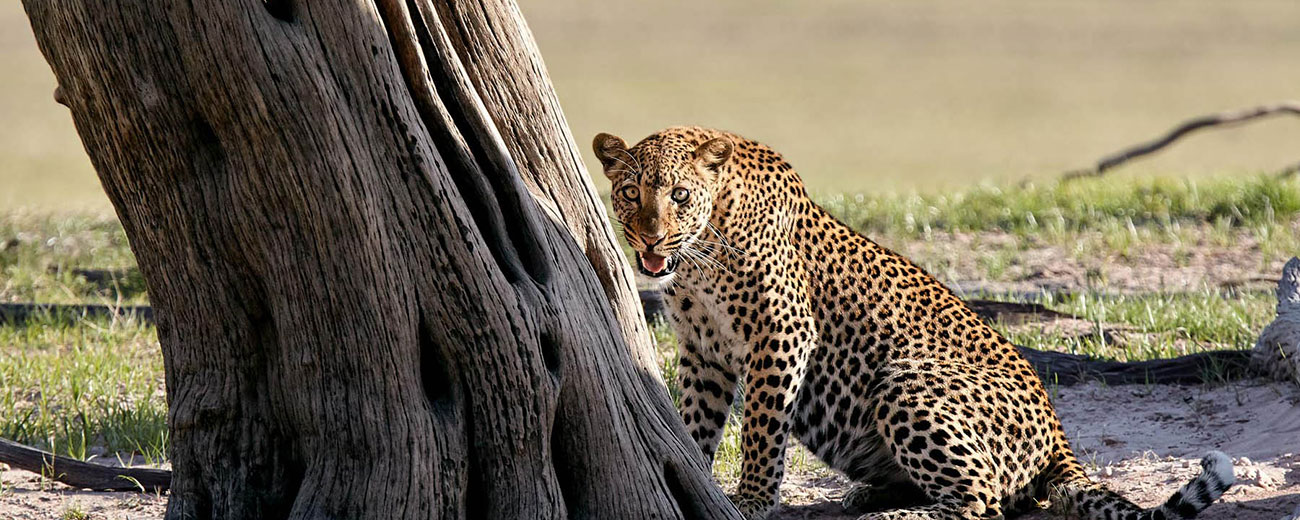 Konkamoya lodge was born in 2010 from Andrea's passion for the bush after his discovery of this corner of paradise. In the Nianja language, Konkamoya means "Follow the wind".
Konkamoya is the only lodge in the Kafue National park, overlooking Lake Itezhi-Tezhi and that is why we have the privilege of offering our guest to enjoy exclusively the landscape and wildlife of this unique ecosystem. A destination that is not yet well known but which still offers the eye of the traveller exclusive spectacles of unspoiled and wild nature in all its beauty. Wherever you are in Konkamoya you will be surrounded by open spaces and infinite horizons and you will be surprised by elephants greedy of our trees or by shy leopards that will peep out at night to drink during the dry season.
FACILITIES
Bar
Restaurant
Outdoor plunge pool
Laundry
Wifi
Wheelchair friendly
Child friendly
ACTIVITIES
Game drives
Walking safari (on request)
Birding safari (on request)
Breakfast in the bush
Out of camp dinner
THE LODGE
After ten years of activity, Andrea, the owner, in 2019, decides to renovate the 4 tents and in 2020 the old "Lapa" (a structure that is usually made up of a thatched roof supported by wooden poles that create an open fence. African Lapa, they are commonly used as semi-open entertainment areas and the word itself derives from Sesotho meaning  "farm" or "courtyard") demolished and replaced with a wonderful new structure which is the central body of the lodge.
All this, in order to offer the customers a new experience in a building that is certainly more modern, "light" and dynamic but completely inserted into the surrounding environment using recycled wood and eco-friendly materials.
So, welcome to the new Konkamoya, where Italian and African style are combined not only with the "traditions" dear to us but also with hospitality, professionalism and attention to detail.
Konkamoya lodge is open from May to January.
The lodge has 2 Land Rover 4×4 equipped for game drives.
THE TENTS
At Konkamoya, comfort for our customer is one of our top priorities. Konkamoya has 4 new luxury tents, each with an area of ??67sqm overlooking the lake. Every morning you can comfortably watch the sunrise from your soft bed and see the impalas and puku play playfully in front of you. Sipping a hot coffee or tea served on your veranda will be one of the best moments of the day. Our tents are completely screened with mosquito nets which will prevent small insects from visiting you. The curtains can be opened according to your needs and the show will be guaranteed!
Inside each tent, we have a "panoramic shower", yes, once opened our curtains, turn into a large screen with a view of and into nature!
The toilet is separate for your own privacy.
The living area is designed to be able to enjoy your moments of relaxation during the activities … It will be pleasant to be able to relax while reading a book or simply rewriting travel notes in front of such a scenario.
One of our tents can be transformed into a "family room" thus bringing the maximum capacity of our lodge to 10 guests.
All the furniture was built by Andrea, with the help of one of our expert carpenters who is part of our team using recycled timber.
The entire lodge can be fully booked by private groups, families or companies. A unique experience of its kind at certainly interesting prices!
Please contact us for more information about our rates
May 1 – June 30:   $700
July 1 – August 31: $750
September 1- January 6: $800
INCLUDES
Accommodation
Full board
Wi-fi
A broad range of local and international branded drinks
2 safari activities per day included snacks & beverages
Laundry service
EXCLUDES
Walking and bird safari
Transfers
Park entry fees
All premium spirits and wines