Game drives are always an exciting safari affair but nothing compares to when the wildlife comes to you, practically knocking at your door when you least expect it.
Such 'pop up' visits generally occur at lodges and camps in Africa that are situated in an unfenced area, meaning that the animals are free to waltz into camp whenever they please. Robin Pope Safaris' Nsefu and Tena Tena Camp are positioned in the unfenced Nsefu sector in South Luangwa where the wild things roam.
Recently, the lions decided to take over both camps causing quite a few unexpected and memorable moments for guests and staff alike.
It started with three lions enjoying an afternoon siesta underneath the shady veranda between one of the tents at Tena Tena. One of the guides was called to escort the guests back into their room but there was another lion on the path standing guard, making it nearly impossible to get through. "The big cats reminded us of our low ranking on the wildlife hierarchy," said Jason, one of the Robin Pope Safari guides.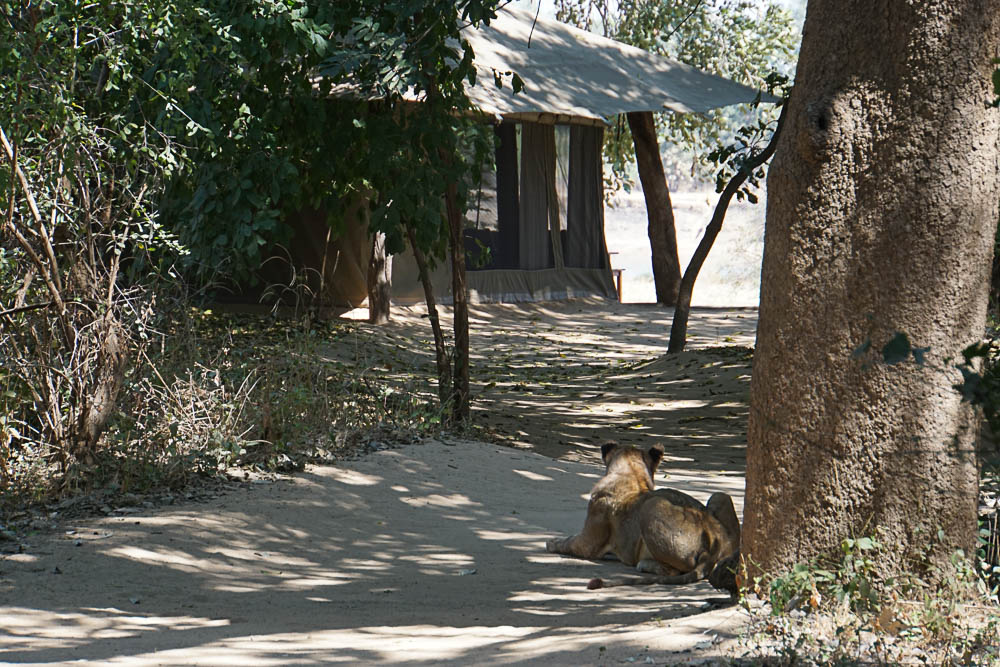 Over at Nsefu, it seems a new lion pride comprised of four females and one big maned male was spotted in the area. As a result, the original females from the Nsefu pride ran straight through camp in a complete frenzy to get away from the new male. One of the ladies spent the entire day cowering under the solar panels and by tea time, she found the perfect shady spot between room 1 and 2. The scout eventually had to gently persuade her to move on so the guests could come out of their room and enjoy a cup of tea.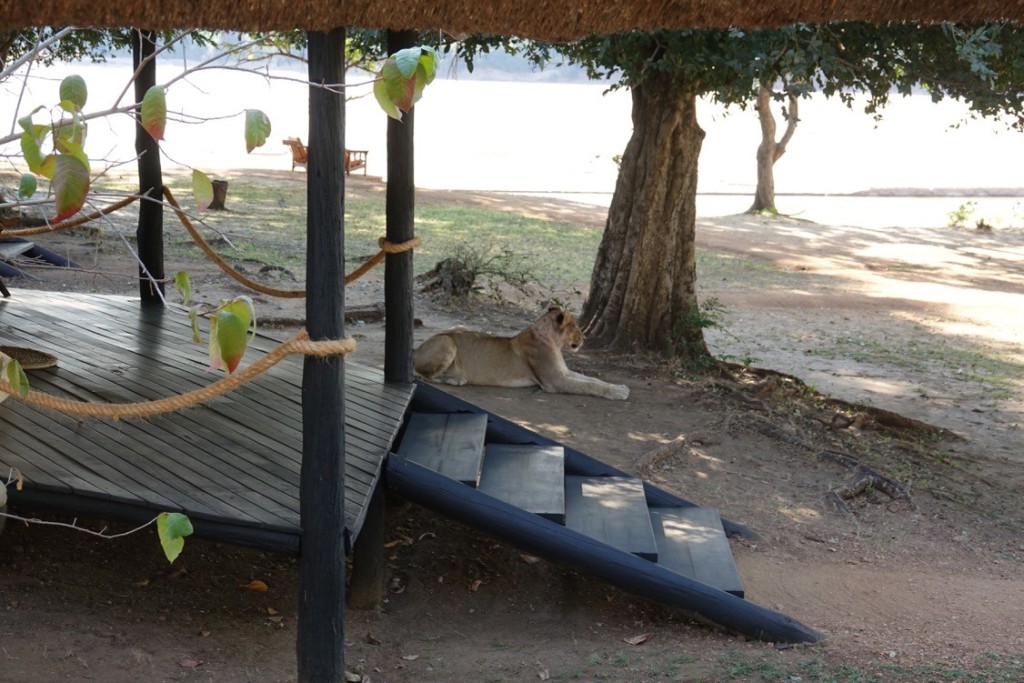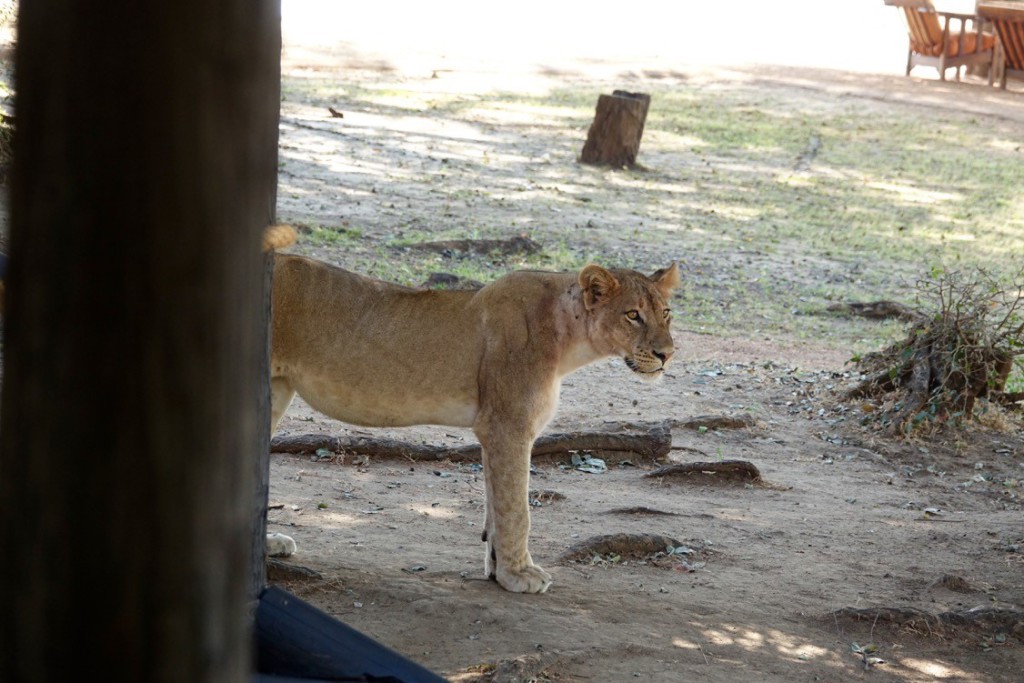 At around the same time last year, a pair of youngsters were caught playing a game of tug of war in camp during breakfast while another young lioness stumbled to the bar and licked one of the leftover plates clean.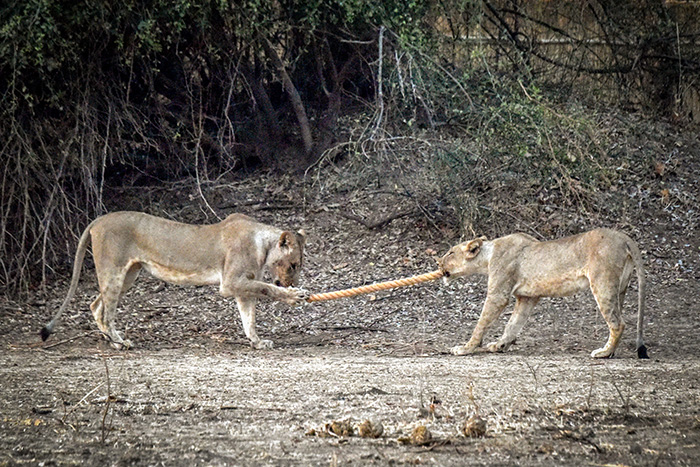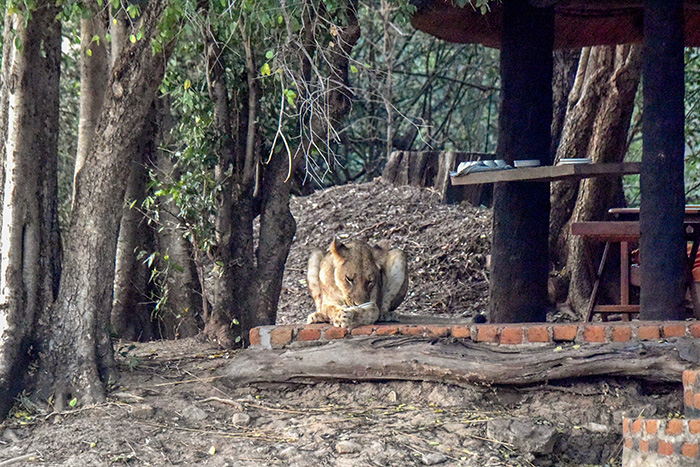 Coincidence or not, the lions certainly seem to make themselves at home at Nsefu and Tena Tena Camp.
Watch these crazy lions and other wildlife action on Robin Pope Safaris new YouTube video series, Safari Diaries. Every Monday, a new 60-second video is released and takes you on a virtual safari through South Luangwa.